A stop over in Mindelo hadn't been on our original route, but then, as we all know, the first thing to go in ocean cruising is the plan. We had intended to meet our friend and new crew member Ronnie on the island of Sal, before heading for the southern islands of the Cape Verde group such as Santiago, Brava and Fogo. Then, filled up with food, fuel and water, we'd make our departure for Salvador, Brazil from there.
But a persistent problem with our fuel system, that we simply couldn't correct without technical assistance, put paid to that. In common with many French built aluminium boats, Pèlerin is fitted with plastic sea cocks and valves throughout. These tend to deliver a trouble free life if treated with respect, but ours were admitting small amounts of air into the fuel inlet line (due to having been over-tightened), which eventually gathered in the engine filter with the usual results. Once bled all would be well again for another twenty hours or so, but I didn't want to face 2000 miles of ocean with any fault at all (they don't cure themselves, do they?), least of all with the doldrums involved. Better to do our best to make a proper repair if possible, which we'd already tried to do in Dakar to no effect. Everybody we asked said 'go to Mindelo', so that was what we did.

Marina Mindelo
Some years ago a German yachstman called Kai Brossman arrived in the Cape Verdes and never moved on, establishing an electronics and boat repair business with Cape Verdean Cesar Murais called boatCV. As the business grew, it developed new arms such as general engineering and a yacht charter fleet, before finally morphing into the development of the first marina in the island archipelago, Marina Mindelo. This is a thriving affair, employing nearly thirty local young people, most of whom undergo in-house training in all aspects of yacht maintenance. They proudly boast that 'if it's man-made, we can repair it'.
It's still very much a hands on business with both Kai and Cesar involved in all aspects of repairs as well as management, and both were around on a daily basis. It certainly seemed to us that the young team they had trained were competent and enjoyed their work, especially if the engineer assigned to our repair, Gilson, was anything to go by.
But the repair facilities aren't the only good reason to visit Mindelo. It's a charming, colourful place, with a unique feel to it, part African, part southern European. We all loved our enforced stay, and settled into a comfortable routine revolving around good, cheap food in the quirky Clube Nautico, the colourful and well-stocked local market, and the excellent bakeries—it isn't a good place to lose weight.
To Lou's delight (and we had to agree with her) the local music scene was active and vibrant, and we were lucky enough to be treated to a really fine night of local morna music in the Hotel Gaudi, as a group of musicians on their way to a big festival on the next island, Santo Antao, stopped by—magical.
Changing Times
The pilot book had spoken of problems with security, especially in the anchorage, but as far as we could ascertain this has become less of an issue in recent times. Similarly, we found no problem at all with the local officials, all of whom dealt with us in a friendly and efficient manner. Perhaps the spend from the many boats that now congregate in Mindelo, as well as the jobs created as a result, are beginning to bring about positive changes for the locals and yachtsmen alike?
But it's still true that this is a poor place economically, and there's little in the way of a safety net for those who have not. When the local bumsters try to hit on you in one of (at least) four languages, it's hard not to think of the wasted human capital involved, and wish that there was more opportunity for such talent to thrive.
And Ronnie got the shock of his life when he casually lobbed a bag of rubbish into a dumpster within a barbed wire protected compound, causing a child rummaging through the bags to erupt from the bin like a jack-in-the-box, albeit with a cheery smile. Lord knows how he got in there in the first place, and what a desperate way to scrape a living.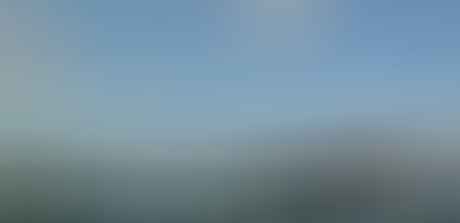 Some cruisers we met were less impressed with the marina and Mindelo than we were. Affected by swell (true), windy (true), cold showers (true, but the new solar heating system arrived while we were there), not enough 'facilities' (whatever that means to you). Judged by 'five star' European marinas and more touristy towns, maybe that's the case, but we found it fine as an enforced stop over, and were very happy to be able to step ashore and explore the town.
And if you don't want to use the marina, there's plenty of space to anchor free of charge in the bay (although it's windy, and, yes, also affected by swell!). But considering it's the only such facility between the Canaries and the Caribbean or Brazil, and in a remote and impoverished place, we found it more than adequate, and the technical support was good—we left with our fuel system ready to face the Atlantic.
Boat Maintenance in Paradise
But as so often happens, we didn't manage to do justice to the island, let alone visit the others. We spent far too much of our time waiting for parts or technicians to arrive, and we were once again reminded of how important it is to keep your boat simple, to reduce the downtime and and thus gain more time to explore and enjoy the places in which you find yourselves.

As a place to relax and prepare for the Atlantic, Mindelo impressed us, and we wished we could have spent more time there. But as much as we liked it, the scent of the ocean and the thought of the crossing exercised a stronger pull on us, and as we quietly took our departure, we didn't look back for long—just forward to two to three weeks out of the loop on our way to Brazil.