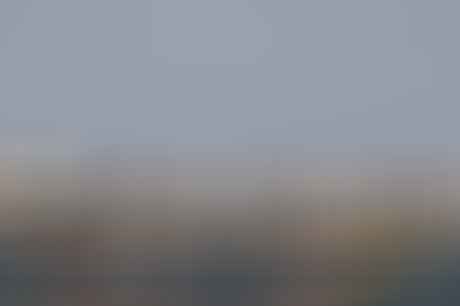 Landfalls never cease to make our adrenaline flow. Whether it's the anticipation of a new country, or in this case, continent, there's a delicious sense of reward, of simple achievement in having made our own way there. There's also a frisson of nerves, as you move from the vast and largely empty ocean back into the inshore minefield of fishing vessels and nets, and the busy maritime comings and goings of a major port. I'm always more nervous at this stage than at any other time on a passage, eyes scanning the horizon for the human dangers that could trip us up at the last hurdle. And that's in daylight—night entries are far, far worse.
So as we made our final approach to Dakar, Senegal, we slowed Pèlerin down during the night to see us arrive off Cap Vert at dawn, so that we could make our entrance in daylight. And as the sun came up, the skyline took shape in the early morning haze. Dakar is one of the oldest and most important ports in west Africa, but the face it presents at first acquaintance from seaward is one of vast statues and high rise buildings—it could be any modern city anywhere in the world.
Busy Waters
But we weren't just looking at the view. We'd been warned of the difficulty of spotting the local fishing vessels, pirogues, long slender craft with little freeboard, and in the swell that was running that wasn't easy. According to friends who have sailed down this coast at night, it's not a surprise to meet one of these craft miles out to sea, equipped only with a torch (if you're lucky) to warn you of their presence. Many have been reported lost in recent years, run down by trawlers fishing illegally inshore, often with their navigation lights off.
And suddenly our first pirogue appeared, less than half a mile away, cresting a swell. As it passed astern of us, the single occupant gave us a cheery wave and continued heading resolutely out to sea. For the next few hours we threaded our way through a small flotilla of these craft, before hardening up for the approach to the port, passing the ancient slaving centre of Ile de Gorée, and up into the anchorage at Hann.
It's So Nice When It Stops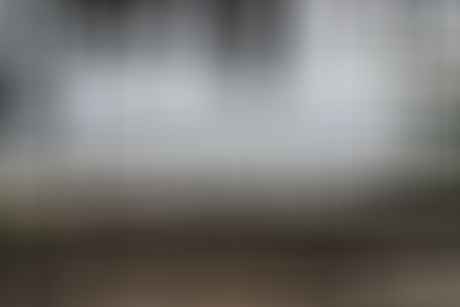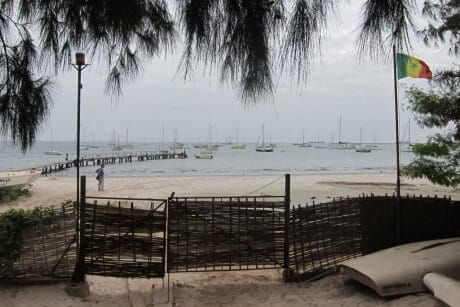 Where we gratefully dropped anchor off the splendid Cercle de la Voile de Dakar (CVD), the very welcoming (and very French) yacht club that acts as the main port of call for all visiting yachts. After an eight day passage we were obviously pretty shattered, even though it hadn't been a really tough one—by keeping over 100 nm offshore from Cap Blanc in Mauretania, we avoided the strongest of the winds, seeing nothing more than a steady Force 6, and that from over the stern—great sailing. But we had enough to keep us occupied, threading our way through the steady stream of shipping making its way up and down the African coast, and tidying up the usual wear and tear.
Next morning revealed another more ancient side to Dakar, and not just visually either. The beach at Hann is a busy centre and fish market for the piroguiers, who land and clean their catch here. The beach is a hive of activity, what with the launching, recovery and repair of pirogues big and small; and the smell of rotting fish ashore in the heat of the African day reminds you that this is very much a working port, not some yachtie conception of paradise.
Life for the pirioguiers is far from easy, though. As one told me, 'if we are in good health, out we go'—there are few days off around here. And there is an almost universal complaint about the huge foreign factory trawlers that are massed just offshore, strip mining the coastal waters of these small African nations, some of the last really productive waters of the world. The piroguiers claim that their catches are falling dramatically as a result of the big trawlers taking everything in the ocean, even the smallest fish, leaving them with hungry families and nothing to sell. In a poor nation where fish forms 75% of the protein consumed by the local population, the longer term consequences of this over-exploitation are potentially far more serious. Hard times here have already led many young people to take the desperate measure of setting off in these self-same pirogues for the Canary Islands, many tragically never to reach that promised land.
Great People
Not that any of this hardship seems to be reflected in their general good nature. People are almost always polite and friendly to us, and have been incredibly helpful in every way. There's no doubt that the presence of the visiting yachts is welcomed financially, where everything (food, fuel, water, etc.) has to be ferried out by the CVD ferry and staff. On site at the CVD, there's a sailmaking shop and two mechanics specializing in inboard and outboard motor repair, as well as welding and basic engineering. Yachts up to around 45-ft can be hauled out on trailers for antifouling and repair on the beach, and prices are all very reasonable indeed. It's all simple, functional and very African, and generates much needed local income.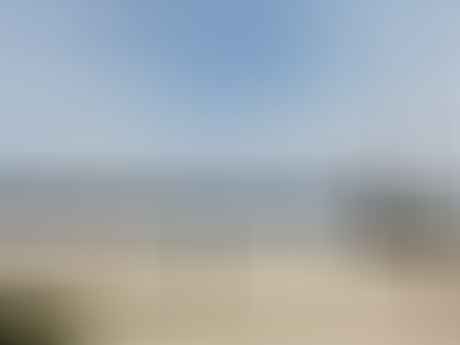 But where are the visiting yachts? The boatman at the CVD tells us that at this time of year there should be as many as 50 visiting yachts at anchor here, waiting to head for the great rivers to the south, the Siné Saloum, Gambia and Casamance. This year there are only 30, and some of them have obviously been left here to die. Ours is the only British flag, plus one from Brazil and one from Belgium—all the others are French. The extra 20 yachts that should be here have left a big hole in the local balance sheet, and they're sadly missed. So the global financial crisis affects all levels of humanity.
We're always intensely aware how lucky we are to be able to travel the globe in this way, and in a way our affluence often embarrasses us. But when I try to explain this to the boatman who takes us out to Pèlerin, he says no, no we're his lifeline, and our presence means his kids won't go hungry tonight, he's very glad indeed that we're here—and please, tell your friends to come too.