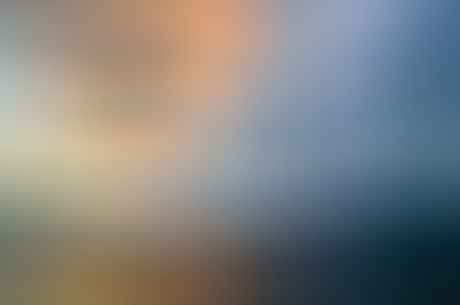 There are many ways to celebrate Christmas, but peering at a radar screen isn't one that instantly springs to mind. Nevertheless that's what I found myself doing as I explained to Lou why we were currently sailing northeast back to Dakar, as she came to take over the watch. Out in the inky night a squall was heading our way, and I was trying to dodge around the worst of it, fortunately this time successfully. God bless radar—there's no better way to track squalls, especially at night.
But you can't miss them all, and over the next few days we received our fair share of soakings. The wind that accompanied the squalls was welcome though, and we took as much advantage of it as possible, although far too often as fast as we reefed the wind died away, leaving us rolling around under-canvassed in a sloppy sea.
Electrical Storms
Mostly there was little thunder and lightning, although one huge squall that bore down on us suddenly exploded into spectacular life at less than a few miles distance, sending us scurrying away as fast as we could before it could engulf us. Bad weather I don't mind, as you generally have time to prepare yourself for it, snug the boat down and get some food on the go, but lightning I hate.
There's something of the fickle finger of fate about it, as there's nothing you can do except cross your fingers that it's not your number on it this time. Being stalked by a squall of this scale was like being hunted down by a wild beast, and I know I wasn't alone in being more than relieved when it was finally far behind us.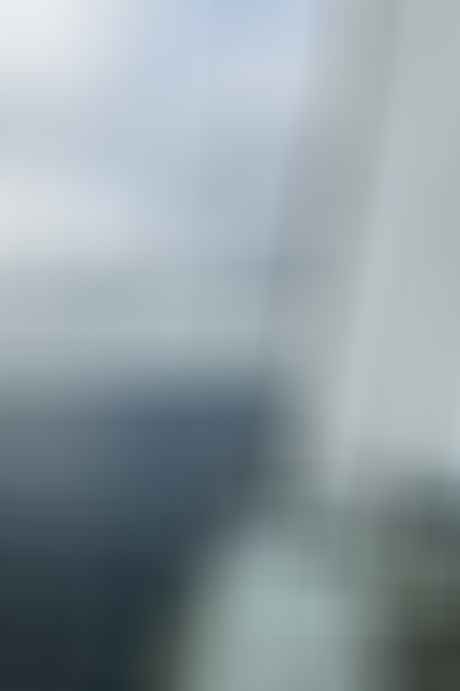 That was the worst of it, though, and we escaped from there on pretty much unscathed, although the light and contrary wind continued to plague us. This was when the time, money and effort we had invested in improving Pèlerin's light air performance paid off handsomely, enabling us to keep sailing at up to five knots against the now strengthening counter current.
Our course on the plotter most closely resembled a drunk's path on the way home from a bender as we constantly altered course to gain the best angle and speed, but that was a small price to pay to keep moving towards our destination.
Finally the wind gave out altogether, though, and we reluctantly reached for the starter button. By this stage we were having to steer almost due south to make our waypoint at 27°W, so strong was the counter current. At our usual cruising RPM, which should give us a speed of six knots, we were down to just over three, sometimes less, and no sign of the southeasterly trades—it looked like it was going to be a long hot plod.
Later that day the wind finally filled in from the southeast at a good Force Four, presenting us with the dilemma of either bearing away close-hauled for the Equator and running the risk of crossing too far west, or continuing to butt into the wind and current for our waypoint. As I'm sure you'll have guessed, it took all of five seconds to work that one out, and we were soon close-hauled on our way to the Equator, which we finally crossed the following evening just west of 28°W.
And that's pretty much how we stayed for the next six days, hard on the wind with the hatches shut tight. By day the wind would head us a little, by night it would free off a fraction, and we simply followed it. We did consider stopping off at the island of Fernando De Noronha for New Year's Day, but the swell was solid from the northeast, which would have made the anchorage there uncomfortable to say the least, so we decided to stick to our original plan and continue on to Salvador.
What's With the Weather, Though?
Every day the GRIBs looked a little more encouraging for the promised wind shift in our favour that would finally have allowed us to crack the sheets, speed up and gain a little comfort. But on the water we saw absolutely no sign of that, or the fabled southwest bound current down the coast—perhaps the weak northeasterly trades were to blame for that. It wasn't until day thirteen of the passage that the wind finally went round to the east, and we were able to set the spinnaker for the first (and only) time.
But what a pleasure that made the last couple of days. The sea settled down at last, we were able to sail the boat upright, and we slid comfortably down the Brazilian coast enjoying quiet nights with only the wheel of stars and the occasional visit from brown noddies that took up residence on the guardwires. We sighted land on the morning of the 4th of January, and finally hardened up and sailed into Salvador early that evening. To say that it was something of a culture shock to enter such a huge bustling city after fifteen days out of sight of land is something of an understatement—but didn't it feel good.
A Few Statistics
The passage took us fifteen and a half days, covering 2137 nautical miles from Mindelo, Sao Vicente, Cape Verde Islands to Salvador, Bahia, Brazil. We motored for around fifty hours, more than we would have wanted, but we had to run the engine for at least two hours a day to charge the batteries due to a problem with our hydro generator. When the wind was forward of the beam we ran for six days without running the engine once, thanks to the extra power generated by our Superwind wind generator.
Our best day's run (noon to noon) was 165.9NM, during three days in which we covered 487.1NM, whilst our worst was 106.7NM in the doldrums. Over the whole passage we averaged 139.7NM per day, at an average speed of 5.8 knots, not at all bad for a heavily loaded cruising boat. And all in reasonable comfort, with few traumas—the best sort of passage there is, at least to this skipper!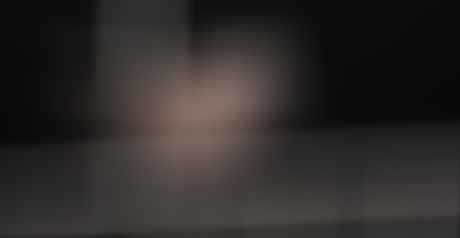 Weather
Before we left we were lucky enough to receive an extremely kind offer from Steve Wrye (AAC commentor and soon to be co-owner of a beautiful Boreal 44) to send us regular weather updates via our satphone. Steve is a highly experienced sailor with a passion for weather, so we just about snapped his arm off at this suggestion, knowing that he would be able to obtain far more information than we could glean from the GRIBs, which don't, for example, show electrical activity.
Steve's excellent and detailed daily updates right through the passage helped us make the right tactical decisions at many crucial moments, not least when he alerted us to the presence of a huge and very active weather cell bearing down on us as we neared the Equator. We needed no extra urging to get our skates on after that particular piece of advice. We can't thank him enough for his kindness, which meant a lot to us all, and undoubtedly contributed greatly to our successful crossing.