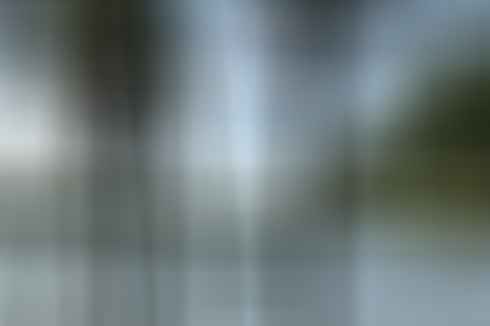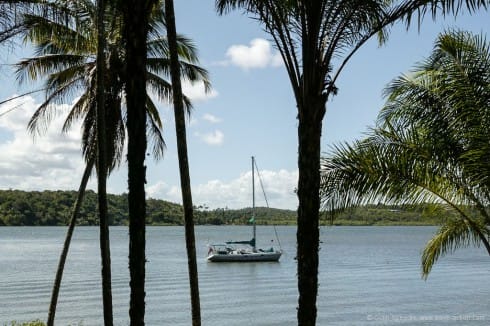 Like many of you, we're lovers of islands, especially if they're small and peaceful. Since our arrival in Brazil, we've visited a few, but mainly ones that have been sizeable and busy like Itaparica. So as soon we arrived in the lovely Baia de Camamu, we were scanning the chart for the right sort of opportunities to add to our island tally.
The Baia de Camamu is some seventy miles south of Salvador, but it might just as well be seven hundred, the difference is so great. The Baia de Todos os Santos is semi-industrial in places, and largely revolves around the big city. This extensive estuarine inlet is as rural as it comes and has a reputation as one of the most tranquil areas along the coast of Bahia, with laid-back, friendly inhabitants living a traditional lifestyle. Tourism is low-key, and despite the presence of large numbers of wooden trip boats plying back and forth between the islands it's such an extensive piece of water that it doesn't feel busy at all, except around the most popular villages.
It's Party Time!
And this, being the period of Carnaval in Brazil, means there are plenty of people about by day to keep the trip boats busy. By night the music starts, seemingly from every village around the Baia, each one equipped with their own powerful noise-making machine, competing to host the most ground shaking sound, so there's all the more reason to go off and find a quiet spot to anchor.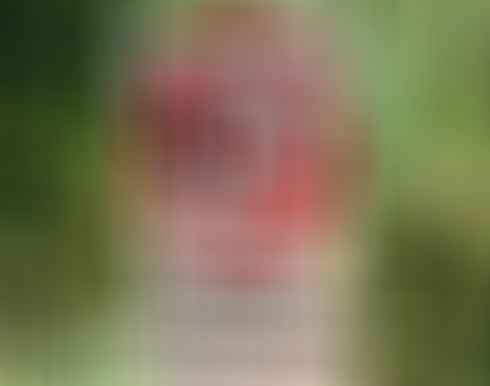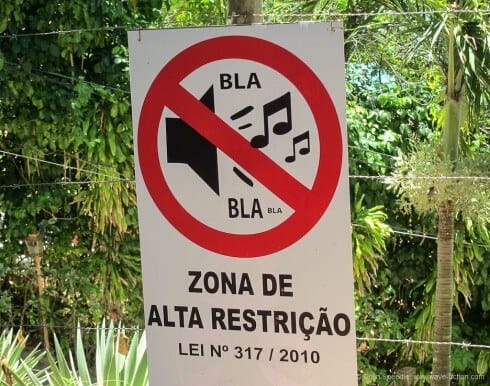 Which is what we did, anchoring in a sheltered inlet off the uninhabited Ilha dos Tatus, well away from the nearest villages. Using our shoal draft we were able to creep in close to the beach, where the tide had sculpted a shallow pool, as close to the shore as we could be without being on it. Wonderful. Apart from birdsong and the occasional thud as a coconut landed on the sand, just silence—at last, our own private tropical island.
Soaking Up The Atmosphere
Towards evening, the wind dropped to a flat calm, and the island reverberated to the dry rustle of crickets and the machine tool whine of a thousand frogs, ushering in the darkness. Distant lights around the bay were the only visual evidence of human presence, although we could hear the odd slap from a fisherman's paddle hitting the surface of the water nearby, driving fish into his net. On nights like this in such a place it's hard to turn in—there's so much atmosphere to soak up, it seems a tragedy to miss a second of it.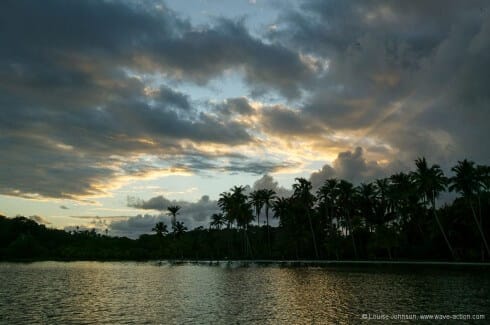 Early the next morning we were woken by loud cries and banging from the shore, and looked out to find a dugout pulled up on the beach. No sign of the occupant at first, but then he appeared, stalking through the coconut palms, stopping every so often to let out an unearthly howl and whack the trunk of a nearby tree with the flat of a large machete, beating the bounds of his tiny domain. Glad we didn't hear that in the dark, we agreed.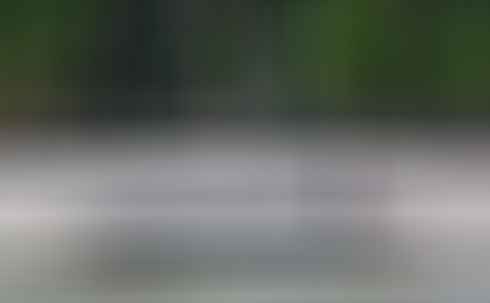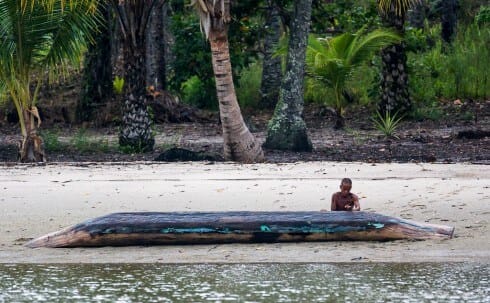 Soon he settled to gathering coconuts and cutting fronds, piling them up ready for export. The large machete that had so alarmed us was put to use as an entire toolkit while he repaired the bottom of his dugout, carving out a damaged part, and then driving in a new piece. At no stage did he betray any awareness of our presence at all, and so we passed the day companionably enough at no more than a hundred metres distance, but separated by an immense gulf of time and mutual incomprehension.
More To Come?
This is a scene that is being played out in Brazil on a grand scale, as the rapid rise in prosperity in recent years has generated an explosion in boat numbers, especially concentrated around the key cruising areas of Salvador and Rio. Photographs in our relatively recent pilot book show marinas half empty and idyllic anchorages with hardly a boat in sight, but the reality can often be very different today.
A report I read recently speaks of some 650,000 pleasure craft being registered in Brazil in the last five years, and the result is that nearly all the marinas are full to bursting, and many popular spots now have large numbers of visiting boats at anchor or on moorings.
Trying to get a marina to respond to an emailed request for a berth is largely a waste of time—with few exceptions they simply ignore your message, even if it's in Portuguese (thanks to the magic of Google Translate).
Relations Seem Good
But if the Baia de Camamu is anything to go by, the increasing number of yachts seems to be generally welcomed by the local people, and there's little of the resentment that spoils the atmosphere in some other 'tropical paradise' islands.
The traditional ways of making a living like fishing still continue alongside newer, more tourist based activities, and most people we spoke to agreed that life had got easier in recent times for most Brazilians. Bars and restaurants are proliferating ashore, full of locals as well as a smattering of yachties, and everyone seems to get along well.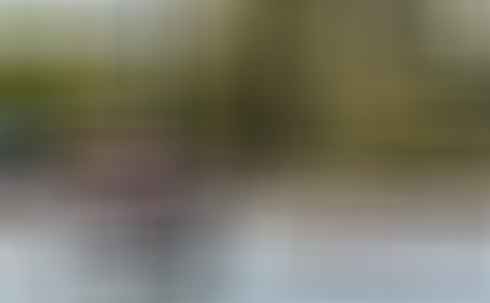 Looking around the Baia de Camamu, other popular tidal inlets around the world come to mind like Chesapeake Bay, the Solent, or the Golfe du Morbihan. Once upon a time they too must have been like this, but have now fallen victim to their own beauty and popularity. Full of boats from dawn until dusk, and with very few little quiet corners left, their charm has become increasingly hard to discern.
Will that happen here? It's a million miles away from that at the moment, and maybe Brazil will find a better way to ensure all can enjoy and benefit from the popularity of the Baia without losing its essential magic—let's hope so. But just in case—maybe get here soon.