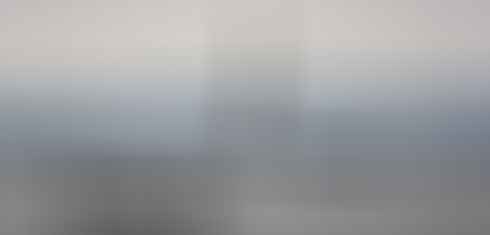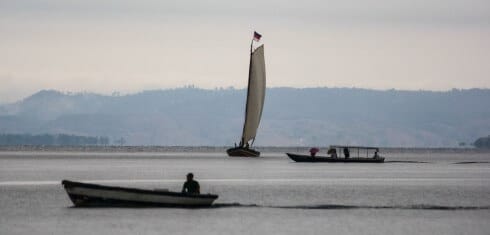 Choosing a different route from that normally followed by boats from Europe for our first Transatlantic was always our intention. Nothing against the Caribbean, but we both had a long held desire to explore South America, and Brazil fitted the bill. Looking back on that decision, we realize that we've learned such a lot in so many ways, many of them unexpected, which might help others considering the same route.

What We Loved:
The people, especially off the beaten track up the rivers. (That's not to say that people in the cities were in any way unfriendly, simply that we were (probably) less noticeable to them!) We met many wonderful people, and enjoyed so many small kindnesses it would be impossible to list them, but the slow pace of the waterborne life up the rivers was particularly magical.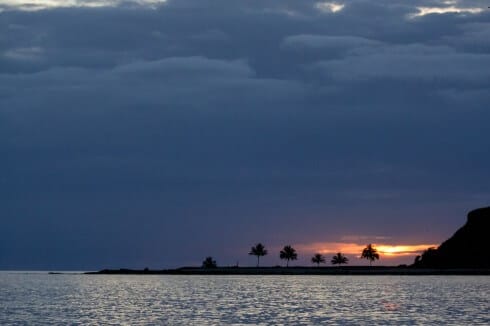 The islands. What a variety—bustling at Itaparica, wild and remote in the Abrolhos, tropical and verdant in the Baia da Ilha Grande. Such a selection, especially in the latter destination, where there are reckoned to be 365 islands, one for every day of the year. This is Brazil's favourite cruising ground, and it's easy to see why.
What Surprised Us:
The lack of facilities for yachts. Due to the economic boom that Brazil has enjoyed in recent years, boat ownership has expanded massively. Unfortunately, that explosion has not been reflected in the level of facilities available, particularly marinas. (As 95% of the new fleet seem to be motor boats, what has expanded dramatically are dry storage facilities.) All the marinas are full to bursting point, so finding a berth in a marina to leave your boat to travel inland is therefore a major limitation.
Lou and I always prefer to anchor but there are times when for reasons of safety and security we want to leave Pèlerin in a marina, but apart from a couple of 'yacht friendly' marinas, that wasn't at all possible.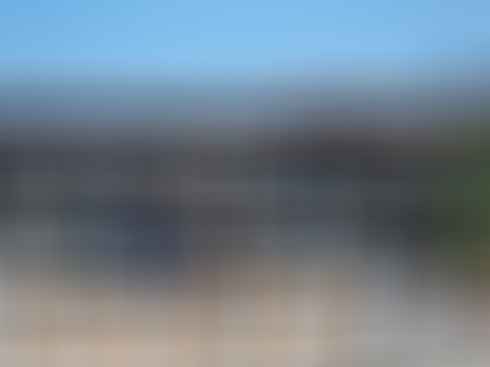 And because there are so few yachts, there are even fewer chandleries, so get your spares in advance, because otherwise you'll likely be importing them from abroad, which will attract 100% import duty—better to have a simple boat and be self-sufficient.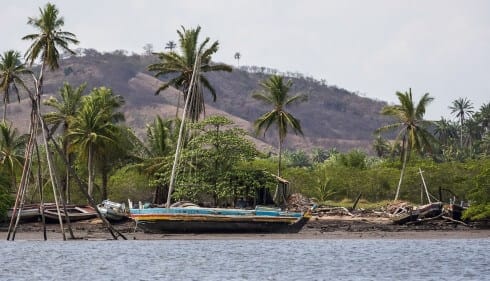 The cost. Brazil is no longer an inexpensive destination. The recent economic boom has had major benefits for much of the population, but it has also raised the cost of living dramatically. This was far more noticeable in the cities. When we ventured up the rivers, everything seemed to cost about one third less.
The stranglehold of the marina companies (particularly in the Ilha Grande area) has seen berthing fees reach stratospheric proportions, the highest I think we have ever seen—another disincentive to leave your boat to travel inland.
What We Struggled With:
Security. There's no doubt that personal safety remains an issue in many areas of Brazil, particularly in the cities (and most particularly in the northern cities). And this is even worse in some of the port areas, where muggers, boardings and robberies aren't unknown by any means. We took basic precautions at all times, and apart from Lou having her credit card skimmed in Rio, we weren't affected, but it does wear you down keeping your guard up all the time.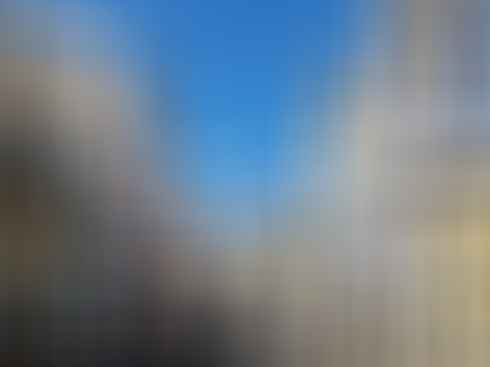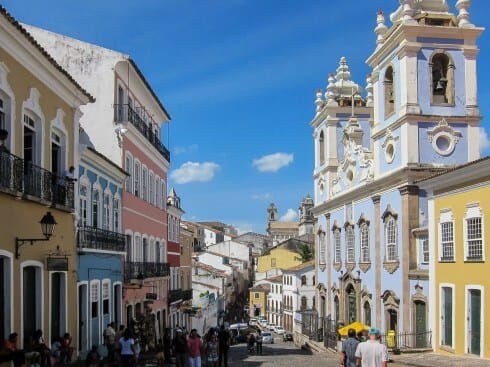 The language. I speak a little Portuguese, but found the Brazilian accent really difficult. As Brazil is such an enormous, self-contained country few people (outside the big cities) speak English (and why should they?), so making yourself understood can be seriously challenging. Every time we muddled through in the end, and while it always remained good natured, it could be incredibly frustrating.
Communications. We seriously underestimated the difficulty of finding adequate internet coverage. This might not affect you, but it certainly affects us, as we both still work, and rely entirely on the internet for that work. Where coverage is available, it tends to be very slow, making the sending of images or large reports highly problematical. In the end this began to have major implications for us, and forced us to change our future plans dramatically—lesson learned.
What We Didn't Like:
The bureaucracy. Not the officials who were almost always charming and helpful, but the paperwork, and the time it took!
Brazil is a federation of States, and in each state you are supposed to clear in and clear out of a major port. In practice this can easily take a day for each clearance—there seems to be no uniformity of opening hours for each Capitania dos Portos or Policia Federal in each state, and the offices themselves are often miles from each other and/or in really rough run-down port areas, where you have to keep your wits about you. And time and again we got differing messages about what was required in each port. In the end we stuck rigidly to the rules and got through it, but what a nightmare.
While there is a relatively recent law that allows yachts to be left in the care of a marina or boatyard without attracting the 100% duty, this really is only of limited use. If you leave the country, the moment you return the clock starts ticking, and you and your boat have only 90 days to vacate Brazil.
This could be made into a far more viable option if that were to be extended to 180 days, which would allow you to return at your leisure and cruise the Brazilian coast more extensively—as it is such a huge country that would make far more sense, and almost certainly attract a greater number of visiting yachts.
And The Overall Verdict:
Largely positive for the beauty of the country and the warmth of the welcome. The problems we had with internet communications should be viewed as almost uniquely ours. We both enjoyed the country hugely, but I doubt we'd go there with our own yacht again, largely due to the level of bureaucracy, high cost and the quirks of the customs regime. If those elements were to change, though, I'm sure we'd think again.