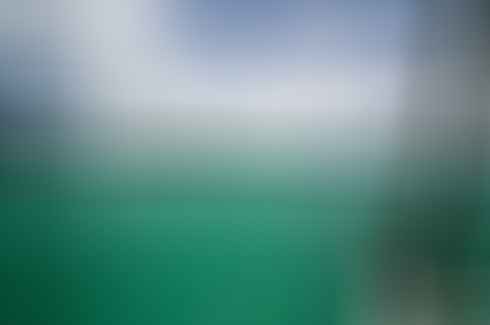 We're often asked whether we make much use of our lifting keel and rudder, and the answer is always an unequivocal "Yes"! Having real shoal draft capability (0.8m with board and rudder up) is a huge plus, not just for exploring rivers and creeks but also sheltered bays and islands, and we take full advantage of it.
It sometimes gives other people a shock to see a boat of Pèlerin's size in such shallow water, and other crews often think we're either aground or just about to be.

And sometimes it comes into good use when you least expect it. Leaving the peaceful river at Caravelas, we got a surprise to find a big dredger hard at work in the main channel out between the sandbanks, leaving virtually no room to spare between the channel markers. Normally this entails a kind of 'heart-in-mouth' experience as you sneak around the markers trying to find enough water to get by, but not for us, as we just pump up the keel and rudder and slip by unhindered.
Rivers and Islands
Exploring the rivers here in Brazil has been a wonderful experience so far, but equally we've been looking forward to visiting some of the islands. For us, rivers are the arteries that enable you to reach the heart of a country, whilst islands more reflect the spirit of adventure required to go and stay there.
Most of all, we like the islands where man's footprint is not too deeply embedded, and nature still reigns. So we weren't about to miss the National Park of the Arqipélago dos Abrolhos 35 miles out from Caravelas, especially with a settled forecast.
The name of the islands is believed to derive from the old Portuguese 'abra los oyos' – keep your eyes open, and they weren't kidding. A group of tiny islands of volcanic origin, they are surrounded by a plateau of shoals and reefs that have claimed many vessels over the centuries. Of the five islands, only the largest, Ilha Santa Barbara, is currently inhabited, by a small naval garrison who operate and maintain the lighthouse, and a group of volunteers and researchers who work for the National Park. The rest are left to their original inhabitants, masked and brown boobys, frigate birds and red-billed tropic birds.
Paper Parks?
National Parks of this nature can often be a disappointment, in that really they only exist on paper, and as a result are as barren as the inshore coastline. But that isn't the case here, where there is a fisheries no-take zone around the islands, with the result that snorkelling around the reefs is a real delight, with a fantastic diversity of fish species, many of sizes that I haven't seen in years.
Landing is only permitted on one island, Ilha Siriba, and even then only in the company of one of the Park's staff. Mooring buoys have been installed in the main bay on Santa Barbara, and between Ilha Siriba and Ilha Redonda, for visitors and dive boats to use (to protect the coral), but anchoring is still permitted as long as it is only in sand, not on coral.
Due to previous bitter experience, anchoring is always the preferred option for us, so we worked our way in to a big patch of sand, and with boards up anchored in a shallow lagoon in gin clear water, with turtles and rays beneath us for company—shoal draft wins out again.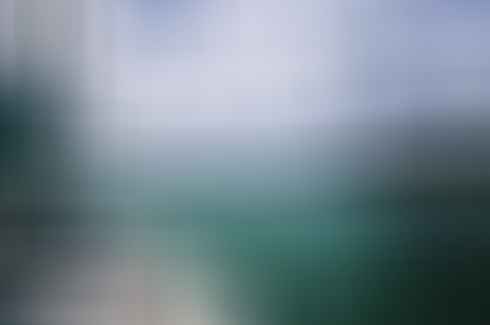 Lonely Places
Tiny islands like these, away out in the Atlantic, have a strange appeal, driven equally by their simplicity and seclusion and a desire to live on the edge a little. There is really no shelter to speak of, and the slow breathing of the South Atlantic ensures that there is always a swell.
When I asked one of the naval staff what it was like there in a storm, he sounded and looked genuinely scared—and that's ashore! Like the Blaskets off Ireland or St Kilda in Scotland, if you're sensible you only visit when everything is in your favour, if you're to get any sleep at all. As the great Bill Tilman was fond of remarking, these are places where you feel about as safe "as the mouse that dwelt in the cat's ear".
Watching the Weather
I'm of an age before the internet was even dreamt of, and grew up in a seaside community where local fishermen read the weather via the signs in the sky, and taught us kids what to look out for. As young sailors we thought it was the height of sophistication to have the BBC Radio 4 weather forecast four times a day, hard to believe in this day and age when we can simply call up the GRIBs via satellite phone. But there's an old soul in me that doesn't entirely trust all this new-fangled stuff, and scans the sky for the tell tale signs of a change on its way, especially when we're anchored in such a tenuous, elemental place.
So when the mare's tails started to appear, I was soon scanning the GRIBs for evidence of a change coming. Nothing. Looked fine, so we let out a little more chain and relaxed again. The following morning the sky looked the same but the swell was more urgent, which I didn't like either, and we decided to shift anchorage late in the day to get more shelter behind Santa Barbara. But a combination of the swell and mildly jangling nerves didn't let us get much sleep, so at first light we made tracks south.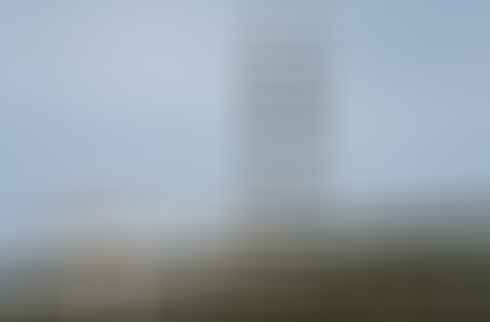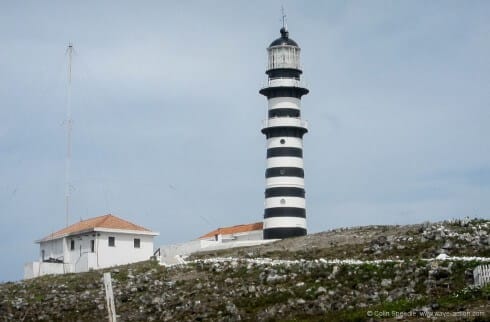 And the Weather Outcome?
No big deal, although the wind did get up to 25 knots in the approaches to Vitoria. And then the wind went round to the south as a cold front came up from Argentina, which enabled me to (ahem!) claim ancient wisdom, whether rightly or wrongly.
But it did make me think – how many of today's generation watch the weather the way us old timers do? And is it necessary? After all, most of us rely almost entirely on GPS for navigation these days, and we accept that without question. Maybe we can rely almost as much on computer generated weather in the same way?
But if it is the case that weather lore is a thing of the past, I can't help thinking that something will have been lost in terms of our craft, and—perhaps—some of the animal spirit that drove so many of us out there in the first place (and kept us safe) with it, too.