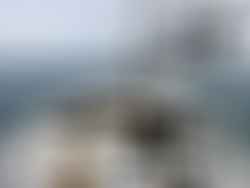 There are few trickier places to sail than the waters surrounding the British Isles and when you throw in fall weather that goes double. Colin puts his decades of experience in the area to work to make it look easy—we can all learn a lot about coastal passagemaking from this article on the maiden voyage of the first Boréal 55.
After seven years of building great expedition sailboats, Boréal have put everything they have learned into the new 55. And no one is better qualified to tell you about this new boat, that we can all learn from, than Colin, who supervised her build.
Poling out the headsail to sail downwind can be intimidating, particularly offshore in big breeze, but Colin has a way to make it easy and safe.
Colin draws on his decades of experience racing and cruising to share some tips and tricks that will make reaching and downwind sailing faster and more comfortable. Chapter FREE to view for three days.
Alter two full seasons in the Eastern Caribbean, Colin has found the best places…and he is even willing to share them with us in his usual lyrical prose.
When you have decades of experience running commercial research yachts where downtime is not an option, you learn how to make repairs while out there. Colin shares information that could save your cruise, and maybe even your boat.
After voyaging and living aboard their Ovni 435 for 7 years, Colin gives us an update on what electrical kit has worked and what has died, as well as a look at newly available gear he and Louise have installed or are considering.
Does your boat swing violently back and forth at anchor when the wind is up? Colin has a solution that is simple, inexpensive, and easy to rig.
If you want to reef from the cockpit, you have to do it right. Colin shares how.
Even the most experienced mariners get rusty after a period ashore. Colin shares the process of getting into the voyaging groove.
Colin and Lou rejoin Pèlerin in Grenada for another season cruising in the Caribbean…and beyond.