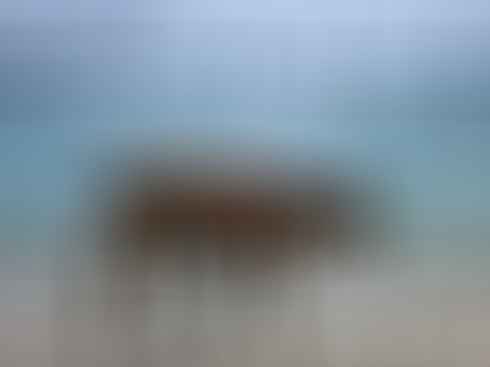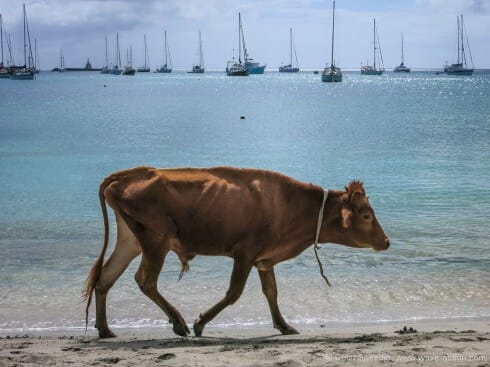 There's no doubt that there's a lot to recommend the Caribbean as a sailing destination—sun, predictable weather, lovely anchorages and rum being just a few of the more obvious ones.
But of course, that all comes at a price if you like peace and solitude. Having spent much of our sailing life in remote places, it has been something of a culture shock for Louise and I to spend a whole season in a place where there's just so much busyness. From the radio nets in the mornings, to the keep fit classes and the organized activities, it's all go. Not that I am knocking it—it's just that it's all rather alien to us, and we've simply never known anything like it.
The Caribbean is very much set-up to support sailors. On most of the larger islands there's at least one good chandlery, and from what I could gather, service and repairs are similarly available.
Local food tends to be good and inexpensive although limited in range, and on some of the islands even that isn't true, with classy shops and restaurants.
A very different atmosphere…
During our stay in Brazil I doubt that we saw more than 25 foreign yachts in four months, and we got on speaking terms with nearly all of their crews. The Caribbean is full of foreign yachts, but I doubt that we spoke to 25 of them. Now this is equally our fault, but it's something we've missed—the camaraderie that comes from meeting other crews, wherever they're from, which has greatly enriched our enjoyment and understanding of some of the places we've visited. There's a common sense of achievement in encountering other crews in far-flung places that seems to be missing around here. Maybe, too, it's partly to do with the way that nationalities tend to congregate around their 'own' islands. Martinique and Guadeloupe attract all the French yachts and the Brits favour Antigua and St Lucia, for example, but even outside those islands there seems to be a tendency for flags of a feather to stick together. Maybe you have to go along to the activities…
Avoiding the flesh pots
As there are so many conveniences to staying close to the ports, there doesn't seem to be the turnover of boats that we'd expected to find. We were surprised how few boats seemed to explore as much of the islands as they could, not least because many of the best-known anchorages were pretty full. But even in the busiest of the islands there are quiet corners where you can relax in peace far from the hubbub of the beach and the endless bass boom of reggae, it's just a question of trying a little harder.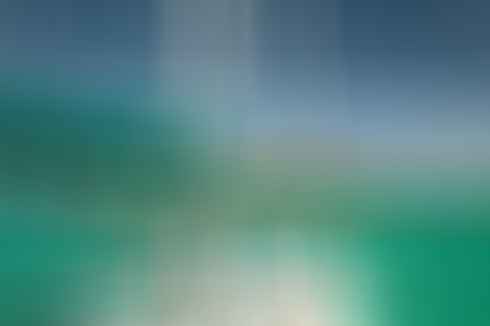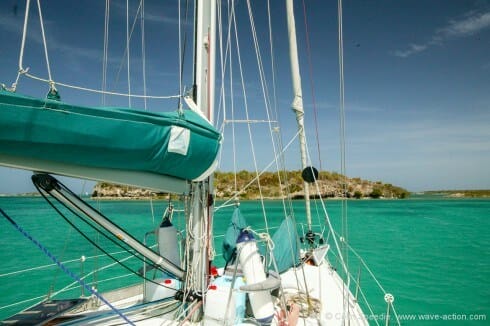 Naturally, it's sensible to do some research in advance due to safety concerns, but as far as we could make out, most of the problem areas are well known. Of course there's a slight risk wherever you go, but checking for the latest information makes sense and means that you're less likely to get into trouble, or miss out on a special place as a result.
We found some lovely quiet spots, and had no problems with security, but there were certainly places we didn't feel entirely comfortable, and either moved on or would avoid in future. Our old rule of thumb that says that the closer you are to a city, the worse things are, certainly holds true in the Caribbean. No question we had more hassles from bumsters and panhandlers in the cities than out in the sticks, which must be at least partly due to the distorting influence of the cruise ships.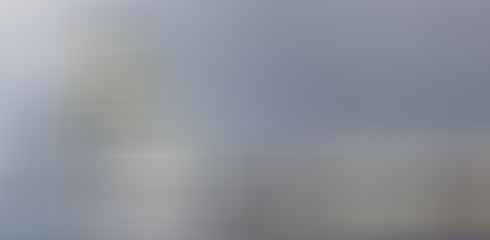 Where did we like best?
Generally we liked the smaller islands, such as Carriacou, Bequia and Barbuda. Quieter, less flashy and with a more laid-back atmosphere—it was easy to slip into local time and ways.
Grenada is lovely, has plenty of good anchorages and some of the friendliest people we met along the way. Services for yachts are improving all the time, and it's becoming a very popular place to sit out the hurricane season. The government is making an effort to encourage this trend, and it shows.
Antigua was a surprise as we'd feared that it might be spoiled due to the race scene and the super yacht BS. In fact, that was easy enough to avoid, and we liked it a lot, especially some of the smaller anchorages tucked away on the east coast. And if all got too much, then the beauty and tranquility of Barbuda was only a few hours away.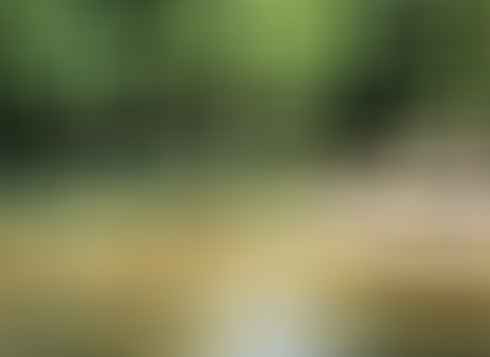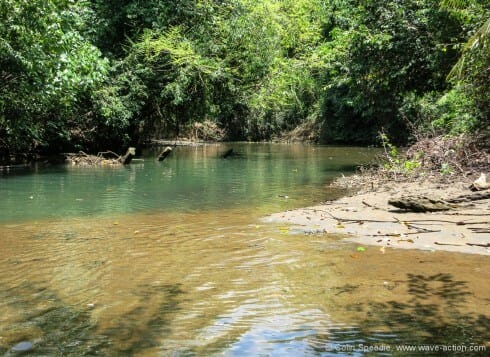 Our favourite island, though, is Dominica. Not because it has the best beaches or anchorages, because it doesn't. But it does have good places to stop for a while in Portsmouth and Roseau that allow you to visit the wonderful, wild interior of the island. The people are great (for the most part), the scenery is magnificent, and the pace of life is slow. A lovely island.
What else was good?
The sailing. Some people complain that it's rough and windy between the islands, and it can be. But it's easy enough to avoid the worst of that by simply watching the weather forecasts, and picking the lulls in the trades.
Certainly, when the Christmas trades were blowing it was a little more challenging, but nothing a decent boat couldn't cope with if handled properly. The wind acceleration zones at the northern end of some islands could be a little lively, but for the most part it was great sailing indeed—a little too much windward work at times but that was a small price to pay.
Coming back south we had more reaching conditions, which were a blast. We hardly ever had to motor—bliss!
We saw some great birds, including the pretty, delicate, long tailed tropic birds. We had some memorable encounters with whales and dolphins, including sperm whales, false killer whales and at least five different dolphin species. Lots of turtles, especially in the anchorages, but we did see one huge leatherback on our way to Barbuda—very nearly hit it in fact, which wouldn't have done our green credentials any good at all!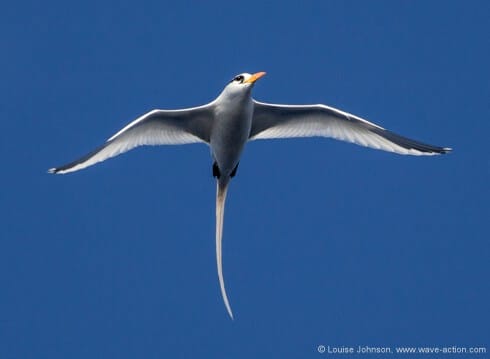 All in all it has been a really interesting experience, very different from what we're used to, but rewarding nonetheless. We're looking forward to getting back into exploratory mode, though, so next year should be very different. We hope you'll continue to come with us.
* With apologies to Thomas Hardy
Charts in this post are thanks to the kindness of Transas Marine who granted us the rights to reproduce screen shots of their charts from their excellent iPad/iPhone app iSailor.