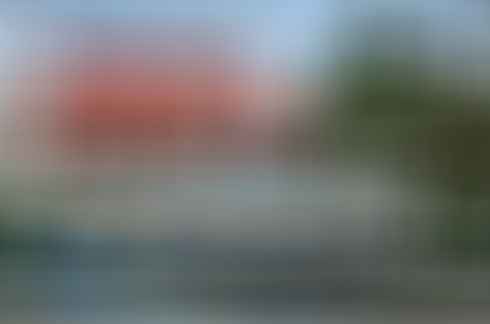 There's nothing like a departure that has been long anticipated to get the adrenaline flowing. Add to the risks inherent with going to sea the possibility, however slim, of a possible attack and boarding by pirates, and you'll be wide-awake, I can assure you. As indeed we were as we set off on our first leg north from Trinidad to Grenada.
Objectively speaking, the risks are very small, but the proximity (you can see it) of the lawless state of Venezuela as you leave the Boca de Monos is a constant reminder that they are very real. So we gleaned as much information as possible about ways to diminish the risks in the days before departure. The word on the dock seemed to be:
to leave at sunset, preferably on a moonless night,
with a strong breeze to deter pirogue activity,
hug the coast of Trinidad until well to the east before heading offshore,
sail in company,
keep radio contact to a minimum,
and, most controversially of all, keep your navigation lights off.
So we picked a dark night with a fresh breeze and motor sailed east for as long as we could endure it (there were plenty of overfalls off the headlands) before turning north for Grenada. Personally, I've never liked sailing in company, as it always seems to be the case that the boats are hopelessly matched and one or the other always holds up progress. But that couldn't be helped in this case, at least at first, as there were four other yachts near us, all with the same idea. As we didn't recognize any of them, it wasn't hard to maintain radio silence, but what about the lights?
Night fell, and not one of them switched on their lights. We had debated what we would do ourselves until that moment, and at that time it seemed that the best policy would be if you can't beat 'em, join 'em, especially as to do otherwise would have meant that we were the only boat lit.
In any case, we'd just lost our port bow navigation light to the overfalls, so it wasn't that hard a decision. It did mean, however, an even more vigilant watch than we might have imagined, with the radar working much of the time. Once when a ship was crossing our path we lit up at two miles distance with our masthead tricolor in case they hadn't seen us on their radar or AIS.
It was a long night, and I can't say I enjoyed it, or that it sat right with us to go without lights.
The Spice Island
We'd long been looking forward to visiting Grenada, having heard great things about the island from friends who had spent time there, so entering Prickly Bay on a fine morning was a real pleasure, as was being greeted by the friendliest, most laid-back Customs and Immigration team we've ever encountered.
And a completely new world to any we've encountered before. A morning radio net to keep everyone up to date with the latest goings-on in the local cruising world, organized water fitness and Tai Chi classes, taxi excursions to the local supermarket—it all seemed extraordinarily first world to us. Gone was the solitary cruising life we'd lived most recently in Brazil; this was something totally different and strange, but with a lot of practical attractions, too.
Nature's beautiful boatyard
With various jobs still to finish, we shifted round to the well-sheltered anchorage at Hog Island and settled down to spanners and paintbrushes. During the first week or so it blew quite hard as the 'Christmas trades' kicked in, but Hog Island is so sheltered that you'd be hard pushed to drag your anchor—any anchor.
For a couple of days when the wind was at its peak we set a second anchor out towards the north, to hold us well clear of the other boats on moorings as the wind oscillated between east and north around the island. That's the first time I've done that in years, and in Lou's case the first time ever—such is the confidence we have in our Rocna anchor and gear, and our preference for empty anchorages.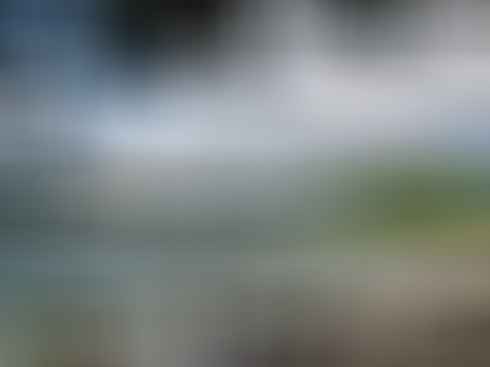 Quite a few boats seem to have 'moved in', and it's not hard to see why, as it's a lovely spot. But more than a few moorings have been installed, and that's something that I always feel ambivalent about. On the one hand, if local people benefit from an income from them, then maybe that's a good thing—as long as they maintain them.
On the other hand, the installation of moorings has ruined many a fine anchorage, as it's usual to pick all the best spots to put the moorings in, right where you'd want to anchor, instead of off to one side where the relatively limited swinging room of a mooring can be used to advantage. And, as anyone who has anchored in a mooring field knows only too well, the difference in swinging room between an anchored and a moored boat is highly significant, and has caused many comings together on dark nights. It would be in everyone's interest that some form of planning should be used to create mooring or anchoring zones in these valuable places, and so keep the two types apart—but it seldom seems to happen, does it?
The sweet life
A good friend recently remarked to me that his impression of sailing in the Caribbean was of one waterfront bar after another, each with a picture postcard view. Whether that is all he actually saw, or is all he can remember, I'll leave up to you, but there's more than a grain of truth in his comment.
And right there on Hog Island is one of the best of them all: Roger's legendary beach bar. This is the simplest of places, with a fine dress code (optional), the warmest of welcomes, and where at the end of the evening your tab is reckoned by the number of bottle caps Roger has kept from your beers.
And if that's a little too basic for your tastes, then there's the excellent restaurant and delicatessen just across the bay at Whisper Cove Marina, where you can order wonderful fresh bread by VHF each morning and feast on an extraordinary range of fine foods—the choice is yours, but how wonderful it is to have such a choice.
Cruisers welcome
Grenada is one of the first countries we have visited that really seems to recognize the financial value of the cruising community to the local economy, and they have made real efforts to reduce bureaucracy and smooth the passage for visiting crews.Of course, this is helped by the fact that the Grenadians seem to be an outgoing and friendly people, who made us welcome at all times.
But having witnessed places where yachts and their crews are viewed as a nuisance at best, this has been a really welcome discovery. That's not to gloss over the fact that this remains a relatively poor nation, and petty crime still exists, so you still need to keep your wits about you. But in comparison with some of the other places we've been recently, it has been a pleasant and relaxing stop—we hope the islands further north will all be like this.