Colin carries on with his analysis of boat heating systems covering propane heaters and diesel furnaces, both forced air, and water circulation as well as radiators that harvest waste heat from the engine.
You don't need to be heading for the high latitudes to appreciate the benefits of a boat heater. Just drying the boat out can be reason enough to make installing a heater worthwhile. But which type is best? Colin shines a light on the options.
Lovers of Colin's lyrical and entertaining articles have a treat coming: he has written a whole book about his decades of professional sailing and work in basking shark conservation.
Colin and John have teamed up to share the fruits of some 70 years of combined radar use experience much of it in the foggiest (Atlantic Canada) and highest traffic (English Channel) areas of the world.
Colin has covered gear and preparation for navigating in fog. Now we get to the meat of it: what to do when underway and the visibility shuts down. Includes a vital section on the rules of the road in fog.
Never was the old axiom proper preparation prevents poor performance more relevant than when cruising foggy places. Colin gives us an in-depth check list to run through before we leave port.
Some of the best cruising grounds in the world are plagued with fog, so it pays to have the necessary gear as well as navigation and collision-avoidance skills—will make you safer at night too.
Colin starts off a three part series with an in-depth analysis of the tools to have when the visibility shuts down.
Colin's report on testing some of the latest and coolest gear on a brand new Boreal 55: autopilot, plotter, radar, stove, hydrogenerator, it's all here. A real gear-heads article.
Colin continues his tale of a fall voyage to Scotland, complete with snug loch anchorages, a gale in confined tidal waters, and a fast canal transit, wrapping up with a summary of the Boréal 55 based on a good real-world test—lots more to learn and enjoy.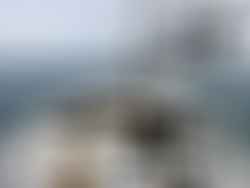 There are few trickier places to sail than the waters surrounding the British Isles and when you throw in fall weather that goes double. Colin puts his decades of experience in the area to work to make it look easy—we can all learn a lot about coastal passagemaking from this article on the maiden voyage of the first Boréal 55.