The yacht that built the Rustler name was arguably the lovely old 36, the last long keeled yacht in production in the UK. Still available to special order, but now down to only one build a year, she still attracts the eye, but compared with the space and speed of the more modern designs that make up the rest of their fleet, her days are surely numbered.
With the launch of the new Stephen Jones designed 37 as her eventual replacement, Rustler have reinforced an old-fashioned commitment to a 'family' of yachts, for owners to trade up size-wise as funds and their own family allow. This used to be a common ploy amongst the more prestigious builders of GRP yachts, but many of those builders have since decided to abandon that strategy and concentrate on the larger sizes that are potentially more profitable.
The 37 shows a strong resemblance to the handsome 42 and the newer, larger designs. Happily, that similarity isn't confined to the look of the boat, but is present throughout the build, finish and fit-out of the 37, which is most definitely not a cut-price version of her bigger sisters. And that commitment starts from the very basics of resin and mat.
The Structure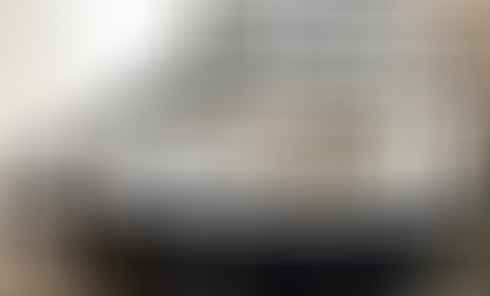 All moulding is carried out in house, and uses the very best GRP construction techniques to ensure a solid, durable yacht. Isophthalic resins are used throughout with clear gelcoat below the waterline to provide superior moisture resistance. A double gelcoat is used to protect the laminate in day-to-day use as well as to maintain colour fastness.
Chopped strand mat and woven rovings are hand laid up to ensure quality control, substantial foam cored stringers are used to stiffen the structure, and all internal GRP is flow coated to give a smooth finish. All wooden bulkheads are bonded to the structure after the surface veneers have been ground back, to ensure a solid structural bond that will last over time.
Core is only used in the deck and coamings, with 12-mm ply pads in way of all deck fittings. The hull to deck joint is bonded with overlapping glass laminate for maximum strength and to avoid leaks, and covered with a teak capping rail.
The Hull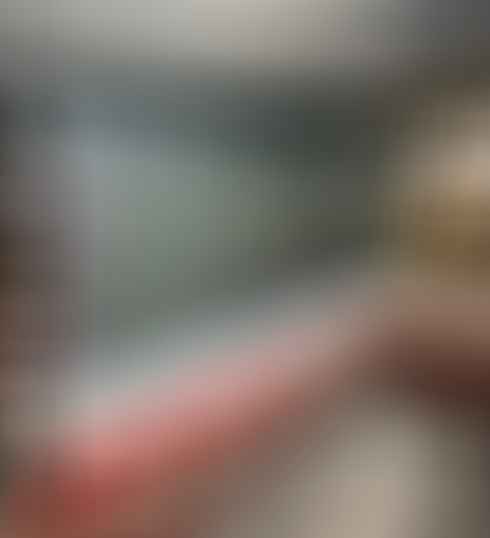 The moderately long fin keel contains 3.4T casting of encapsulated lead. This is housed beneath a bilge sump designed to contain bilge water away from joinery and electrics, a simple enough feature in itself, but one that has all but disappeared from modern yachts.
The hull form has soft forward sections to avoid slamming upwind, and powerful mid sections and stern for power and stability offwind. Sensibly Rustler have avoided going with the weak spot of a P bracket to support the prop shaft and have incorporated a massive moulded shaft log, which won't just protect the prop but will also assist directional stability.
While she won't be as fast as some lighter designs, the hull shows every sign of seakindliness and balance, the factors that matter far more to a tired crew far offshore on a bad night.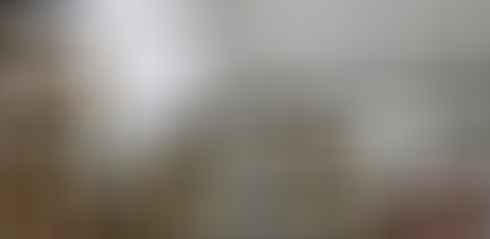 The rudder is hung from a solid half skeg, and has a sacrificial lower section in case of damage from collision. Unusually, Rustler have also specified a second sacrificial section in the upper rear section, to avoid any danger of the rudder penetrating the hull in the event of, say, a serious grounding.
Steering is from Jefa, who have seemingly cornered the market with their well-engineered systems, and incorporates self-aligning bearings as opposed to the more common option of Delrin or Ertalyte. Not a significant difference you might say, but it should allow for a smooth and responsive feel to the wheel, even when the going gets tough.
The Interior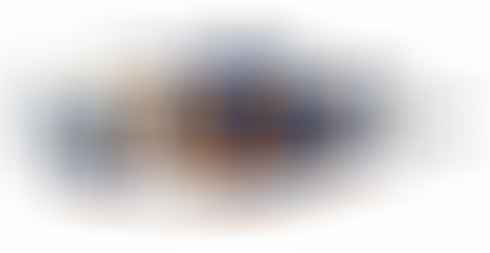 Down below she's a mix of classic and modern thinking, designed around the needs of a couple plus occasional guests, not an army of charterers.
Separated from the chain locker by a sail locker and crash bulkhead, the forward cabin houses a huge double berth, offering real comfort when at anchor, and has no attached head and shower, which in turn has allowed the berth to be moved forward and more space freed up in the saloon.
A U-shaped seating arrangement around the saloon table has been employed to make the best use of space, and is convertible to a double if necessary. More importantly, the saloon offers one good seaberth along the centerline to port supplied with a leecloth. To starboard the relatively small chart table amply demonstrates the trend away from paper charts to electronic navigation, and has allowed the single head and shower to be positively palatial for a boat of this size.
The Galley
The galley is that modern rarity—an island galley—the most secure, practical arrangement for on passage cooking ever devised. Being close to the companionway, the area is well ventilated and it's easy to pass food up to the crew on watch.
With sinks close to the centerline for efficient drainage, and plenty of stowage space, it's a model for safe, successful food preparation at sea. A practical, well made GN Espace cooker comes as standard, as does a large, top loading fridge with keel cooling.
The area after the galley is given over to a hanging locker and a massive stowage area for all of the gear needed for long distance cruising. To starboard is a simple double berth, that could easily be split to provide an additional secure seaberth.
Needless to say, the joinery is beautiful, made from European Oak, which is light and nicely grained. All the woodwork is hand made by real craftsmen, mostly men with many years of experience behind them. All in all, the interior is a warm, handsome, practical mix that will work well at sea.
The Rig
The standard rig is a sloop, which makes sense for a boat of this size in terms of handling and performance under sail.
Rustler do offer a cutter rig as an option, which significantly has been taken up by two of the early buyers, and it's not hard to see the attraction of that rig, especially with ocean crossing in mind.
The rig sticks to the best practice possible for offshore cruising, with fore and aft lowers and parallel spreaders—no cheapening evident there.
Sails are from Penrose of Falmouth, long time suppliers to Rustler, who I can confirm from personal experience make top quality sails. The mainsail is supplied with Selden's MDS batten car system, and comes with 3 reefs as standard.
On Deck
The standard winches are from Harken and are a good size.
With a range of good sized hatches and portlights, plenty of natural light and ventilation is allowed below when at anchor. Ventilation on passage is provided through mushroom ventilators which, although neat and unobtrusive, will struggle to provide adequate ventilation in warmer waters. Personally I'd want to see at least one pair of well-protected dorades to improve that aspect.
All of the stainless gear is suitably robust, beautifully finished and solidly attached. The cockpit area is laid in good thick teak, as is the cockpit sole, as part of the standard specification. (Rustler select and buy in all of their own teak and still reject around 20% as being below the standards they require.) For reasons of long term durability, I'm pleased to see that teak decks are not standard, although they are offered as an option at £13,900 (at the time of writing).
The boat has masses of stowage space available, accessible from the deck, certainly more than adequate for a couple living aboard, and enough to allow dinghy, spare sails and all of the usual paraphernalia to be safely stowed below when on passage.
Machinery
As with her bigger sisters, the engine is mounted amidships beneath the saloon table. Having once assisted an owner sorting out a problem on a 42, I know that engine access is first class, and access to all areas below the floors is vastly enhanced by it all being modular for ease of removal—wonderful stuff.
The standard engine is the Kubota based Nanni N4 38, fitted with a 100 amp alternator and a mechanical gearbox.
In a world where every builder seems to have gone over to some form of shaft seal, Rustler have stayed true to the good old stuffing box, something I have no problem with. I've seen a few boats get into serious trouble with shaft seals, and never once with a stuffing box!
And all seacocks and skin fittings are from Blakes in proper bronze, not unsuitable brass—other 'quality' builders please take note…
Tankage
Fuel is adequate for a boat of this size with 270 litres (70 US gallons) available in one tank. Water tanks under the saloon area and forward bunk hold a total of 386 litres (100 UK gallons) that could practically be backed up with a low draw 12V watermaker for longer passages and independence at anchor.
Two gas bottles of 4.5 kg are standard, but these would be on the small side for long-distance cruising, so some form of upgrade might be worthwhile before setting off.
Summary
Well, I hear you ask, this all sounds wonderful, there has to be a catch? Well, if there is one, it's the price, which at the time of writing was £262,500 (excluding tax) for the standard boat (complete with sails but without electronics), may well be beyond most pockets. But there are people out there willing and able to pay such a premium, and maybe here's why:
These are hand made boats, with very evident care taken in every aspect of production and best practice employed at all times over cost or convenience.
They are built with long-term ownership in mind, to look as good (if properly cared for) in twenty or thirty years' time as when new, a fact that's supported by the robust nature of second-hand values. If one does ever come up for sale the chances are it will be snapped up.
The standard 37 is comprehensively equipped, and comes with many items and features as standard that would be options on a lesser boat.
The possibility to customize the boat to meet your own needs is part and parcel of the Rustler package, offering the well-heeled owner the chance to own a true bespoke yacht.
But for me, the most attractive aspect is that this is a really solid mid-sized yacht, built with a wealth of simple, practical thinking that will pay off when crossing an ocean or when carrying out essential maintenance in some corner of paradise.
For all the beauty and quality of the build and fit-out this is a yacht designed and built to be used hard, not a show pony. Far from building flashy yachts that follow fashion, Rustler have stayed true to practices that have been demonstrated over time to work and be durable, and avoided compromises that would reduce the functionality of their yachts.
For example, it's hard to sell stowage space as a major benefit at a boat show, but anybody who has crossed an ocean knows that having adequate stowage is absolutely mission critical for successful ocean crossings. You're getting a boat that is almost ready to go.
The Rustler 37 embodies the kind of values that matter when you're long-term cruising, not gadgets, compromised rigs or endless bunks. Looked at from that perspective the price seems less prohibitive.
Good for all of the team at Rustler Yachts for standing up for traditional values—and making a success of doing so.
Disclosure
Neither Colin nor Attainable Adventure Cruising Ltd have received any benefit from Rustler Yachts in money or in kind.
Further Reading