In 1968, nine brave adventurers set off from ports in Britain to compete in the toughest yacht race yet devised, the Sunday Times Golden Globe Race, sailing singlehanded around the world, non-stop, south of the Three Great Capes, and home to their port of departure.
The original race was won by Sir Robin Knox-Johnston, who became (and remains) one of the all-time legends of ocean racing, sailing his 32-ft teak-built double-ender Suhaili.
A Voyage For Madmen
Knox-Johnston was the only one of the race entrants to complete the course. Another entrant who would go on to become one of the great names in the annals of cruising was the legendary French sailor Bernard Moitessier, but he dropped out of the race to 'save his soul'. And one individual would enter the history books for altogether more tragic reasons: Briton Donald Crowhurst, who apparently took his own life at sea after faking much of his journey.
It was a race of attrition, to say the very least. Some commentators at the time considered that in the aftermath of such a debacle, no further races of this kind would ever be run again. But, as we all now know, that's far from the case.
The Race Is Back
And now the race is back. Starting on the 14th of June 2018, up to 30 sailors will compete in a new 'retro' Golden Globe Race to mark the fiftieth anniversary of the original event. Organised by veteran Australian sailor and adventurer Don MacIntyre, and run under the auspices of the Royal Nomuka Yacht Club, the 'new' Race will share most features of the original.
All of the entrants will be sailing the type of boats that were available to the 1968 sailors: long-keeled, heavy displacement yachts of up to 36-ft LOA. No modern navigation systems will be allowed, so no GPS, just sextants and tables. Basically, apart from modern foul weather gear and safety equipment, if it wasn't on Suhaili, you can't have it aboard.
This will be a race that aims to hold true to the Corinthian spirit of the original event, of 'one sailor, one boat facing the great oceans of the world'. And, as if to repudiate the verdict on the original race as 'A Voyage for Madmen', 26 skippers (25 men and one woman) have already signed up for the start, and the waiting list is full.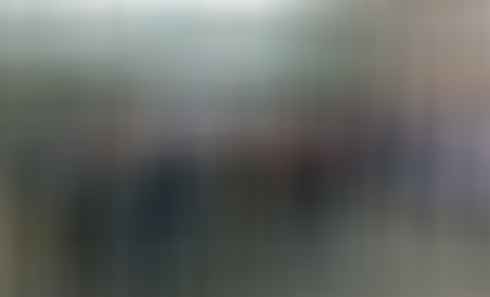 The entrants are a diverse crowd with a decidedly multinational flavour. Some are ocean-racing veterans, such as Jean-Luc Van Den Heede (10 times around Cape Horn!) and Éric Loizeau, some are young people new to the game, and others are of middle age determined to live life to the full through this extraordinary adventure.
And having just met many of them at the launch of the Race at London's Little Ship Club, I can tell you that they're a fine, enthusiastic and determined bunch of people.
The new Golden Globe Race will start and finish from my homeport of Falmouth in Cornwall—as, in my view, it should. Falmouth is the home of classic boats in Britain and has an excellent track record of hosting such events, so it was good to see that a representative of the port had come up from Falmouth to tell the competitors about the welcome that awaits them.
Falmouth cheered Sir Robin home in 1968 and he remains a hero to local people still. I'm sure the town will pull out all the stops to afford the same support to all of the entrants in this event. This is our kind of race, and these are our kind of people.
Team Blue Challenge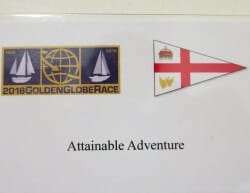 Well and good, you might say, but what has that got to do with us, the readers of Attainable Adventure Cruising? Well, we're inviting you to take part, too.
Entrant Fabrizio Ladi Bucciolini is one of the bold skippers, and he has appointed me as Team Manager for his Team Blue Challenge entry.
Between now and the finish of the race, I shall be sharing with you all of the decision-making that we face as we buy, re-build and prepare our entry for this toughest of races. And we want to hear your ideas and comments as we go along, on such subjects as sails, tactics, food and a thousand other things that will matter an awful lot in the Southern Ocean.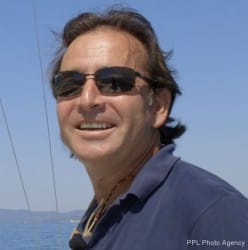 And our entry is, of course, about attainable adventure. The boat we have selected is nearly 30 years old, and will need to undergo the kind of extensive re-fit that one of you might have to carry out with a similar boat for a round-the-world voyage, even if yours might not be in the high latitudes.
This will be a real learning experience for us all. And we'll be sharing with you our highs and lows from now through to the completion of the Race.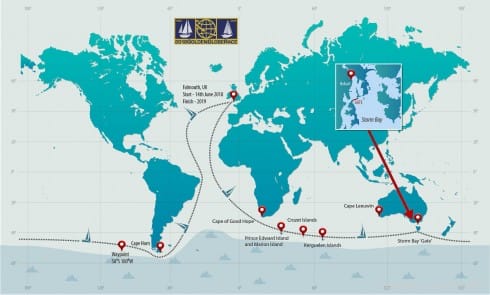 And There's More…
This isn't a race about colossal budgets and massive PR campaigns, but it will undoubtedly attract huge interest in a world that is becoming bored with excess and technological overkill. As Sir Robin expressed in a video message to the competitors in the new race, "This is real adventure". It is about raw courage, simple machines, and the enduring human spirit that drove the original entrants. And part of that spirit was undoubtedly a simple love of the ocean.
Fabrizio and I have much in common. We both grew up by the sea, messing around in boats from a very young age, and saltwater courses through our veins. We both love the ocean and its wild inhabitants, and we share a sense of shame and loss when we look at what has been done to them by humans in the last (nearly) 50 years since the original race was run.
Overfishing, plastic pollution, the drive towards the extinction of many of the oceans' top predators such as sharks and whales, all of those things concern us, and probably concern you, too. Sadly, we cannot simply re-wind the clock and undo the depredations that have taken place in the oceans since 1968. But we can help to start the re-building process of our fragile ocean ecosystems by supporting marine conservation projects close to our hearts.
Fabrizio is determined that Team Blue Challenge will raise ten million dollars (US) for marine conservation over the next five years, and one of my jobs will be to help him achieve that goal.
We are already building our backroom team, who will contribute in so many vital ways to the boat and the project. We'll be introducing them to you in the future, and sharing their insights in my regular posts on the Race. We hope you'll actively participate at all times (as indeed you always do), and help us to achieve a safe and successful outcome for Fabrizio and Team Blue Challenge for the Golden Globe Race, and also for our parallel race to create a better future for the world's oceans.
Image Rights
Unless otherwise marked, all images are: PPL PHOTO AGENCY – COPYRIGHT RESTRICTED – for editorial use only. PHOTO CREDIT: PPL MEDIA, TEL: +44 (0) 7768 395719 E-mail:
ku.oc.lartsim@lpp

 Web: www.pplmedia.com