Some time ago I wrote an introductory post about my involvement with an entry in the forthcoming update of the Golden Globe Race (GGR).
I'm sure that many of you must be wondering what has transpired since then, how the entry is going, and what lessons can be learned from all of the effort involved in bringing the boat and skipper safely to the start line in June 2018.
Well, there has been good news and bad news.
First the bad news: our skipper Fabrizio Ladi Bucciolini suffered a serious back injury during the delivery of the boat to Europe.
Now the good news: he had the common sense and decency to realise that (as a result) he had no option but to withdraw his entry. This was a bitter pill for him after so much hard work, financial investment, planning and dreaming, but it was undoubtedly the right call.
To have continued in the knowledge that the injury was likely to recur (and at the worst moment, no doubt) was not something that could in any way be countenanced by any of us involved with the entry, especially his family. A terrible shame then, but a decision that took guts and integrity, for which Fabrizio earned great respect from those of us close to him.
But the lessons learned? Wow, where to start. And many of them have direct relevance to anyone contemplating a long-term voyage to remote areas or who through personal preference or budgetary restraint choose an elderly boat for their voyage. Stay with us, as it's going to be a very interesting ride…
Finding a Suitable Boat
Choosing the right boat was the first task, one that was dramatically narrowed down by the short list of permissible boats. The only boats allowed to enter are long-keeled boats of a broadly similar design style to Robin Knox-Johnston's original GGR race-winner Suhaili, and equipped to a fairly basic standard in modern terms.
Limited Choice
The organisers, quite sensibly, realised that whatever the merits of wooden boats, it would be hard to discover enough boats in that material or from that era that would be fit to form an entry of thirty boats. Effectively, this left heavily-built series production boats built in GRP as the only possible options.
Initially, my instinct was to opt for the boat with the finest lines, which was in my view the Rustler 36. These lovely Holman and Pye yachts were designed in the 70s as a cruiser-racer and are known to sail well.
Carry a Load
But Fabrizio pointed to the short waterline and the lack of sail area as penalties that might mitigate against the boat. Thinking about his comments and the unique nature of the GGR, further downsides became apparent, as it gradually became clear that we would need to think about this race in completely different terms to a 'round the cans' event.
So working our way through the list of boats, Fabrizio and I agreed that we might be mistaken in simply selecting the nimblest boat. An easily understood analogy for this race might be that of the tortoise and the hare: some of these boats will be at sea for 300 days or more, so even if the skipper lives very frugally on dried food for the duration, food alone will still add up to a substantial amount of weight.
Add to this all of the sails, spares and stores that must be carried, and it becomes obvious that the boat must be a good load carrier to cope with such a hefty payload. So we felt one of the heavier displacement models with fuller underwater sections might be a better choice, especially early in the race when the load carried will be greatest.
First Choice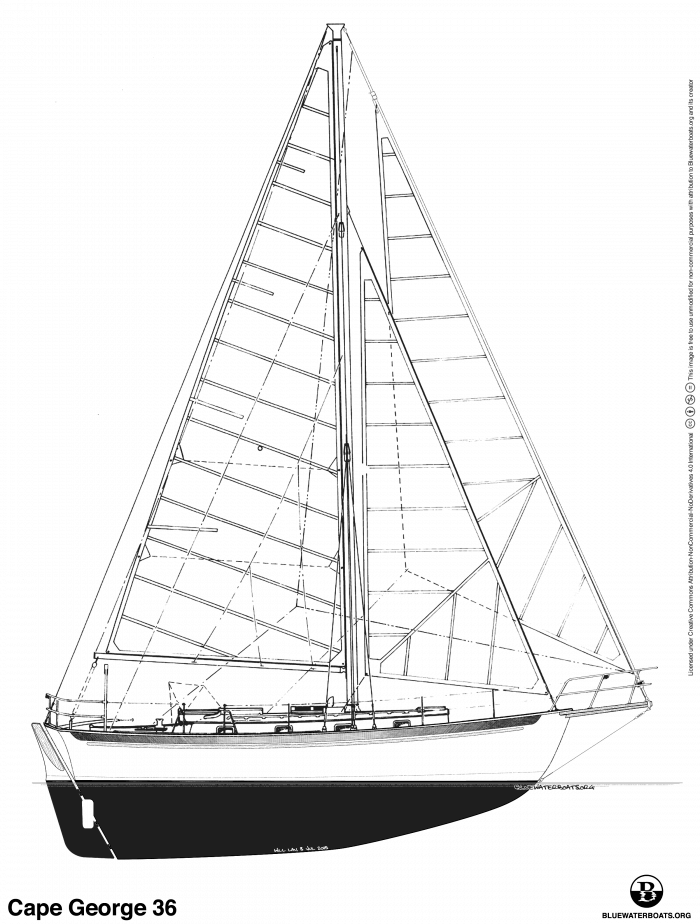 Eventually, we alighted on the handsome Cape George 36 as our preferred option. Like Suhaili, this is a design with very direct lineage to the early days of yachting, both boats being based on the lines of venerable William Atkins designs.
With a long waterline, sweet underwater sections and a decent sail plan, she looked like she would be easily driven and also well balanced, this latter point being highly important as the only self-steering system allowable would be some form of wind vane. So the search began, with a basic budget of US$150,000 to find a good, sound basic craft to work on.
Here we ran into the next hurdle:
Nearly every Cape George 36 on the market differed substantially from the original design: at some stage over the years the boats had acquired a taller rig, longer bowsprit, modified bulwarks and so forth, and all had timber decks that the organisers frowned upon.
Dealing with the rig issues was less of a concern, as we'd already accepted that whatever boat we found, we'd probably have to upgrade the rigging, but to completely renew the entire rig because it wasn't to the original specification would be a major blow.
Here, no doubt, you can (as we did) begin to hear the sound of the piggy bank being emptied. Add to that the cost of replacing the decks with an agreed solution that would satisfy the race organisers? Ouch!
So, in the end, despite the fact that we found two very nice boats for sale, we had to pass on them both and expand the search.
Initial Lessons Learned
Another learning experience for us: most of the potential boats are over forty years old, and not all of them have had the best owners. It began to sink in that it was a very good thing that we had started our search early, since finding the right boat was not going to be simple.
Also, we realized that we might be looking at a major rebuild, not a refit, to end up with a boat fit to enter the race.
Meanwhile, 29 other entrants were also going through the same process and snapping up the best boats they could find. The field was narrowing daily.
The One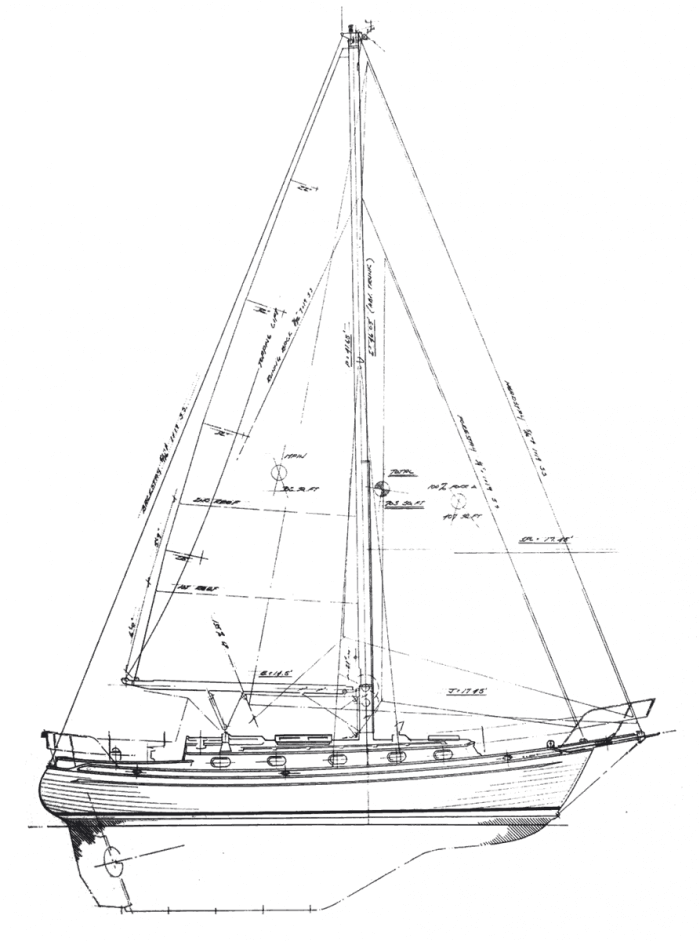 Eventually Fabrizio found a design he really liked the look of, the Bob Perry-designed Tashiba 36. Many of these were of a more recent vintage than some of the boats we had already looked at (which was a plus), and there were quite a few on the market in the USA, so this seemed like a good option to explore.
Eventually, we narrowed it down to one boat that clearly had been looked after like a favourite child and, following a very favourable survey, it was decided that Jessie Marie, built in 1987, would be our entry.
A Huge Job
Whereupon the work began in earnest.
Anybody who has ever fitted out a boat for long distance sailing knows that there is an immense amount of work involved in making the boat 'ocean ready', and Jessie Marie, lovely, well-cared-for boat that she is, proved to be no exception. And this was just for her to cross the Atlantic!
Of course, some items were to be installed in preparation for the race itself—a wind vane, solar panels, wind generator, storm jib and trysail, for example—but others were the sort of age-related repairs and renewals that we all face at refit time.
Not that that was much consolation, the list was already long and the bill was growing, too. And there would be more to come when she arrived home in Italy to undergo a full pre-race refit.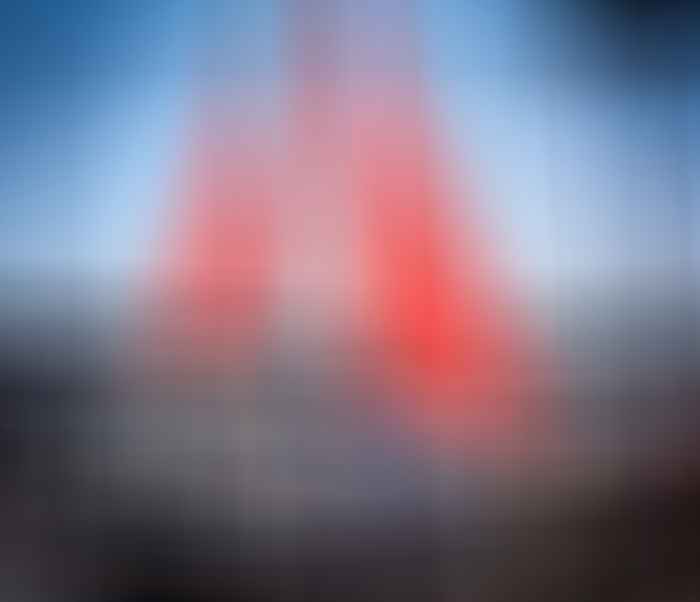 A Test
Eventually she was ready, and in early June the lines were cast off in Jacksonville, Florida and Jessie Marie was on her way. Two bad gales on the way to Bermuda gave her a real battering and Fabrizio was glad that they had bought decent storm sails at this stage rather than just prior to the race.
Sensibly they lay hove-to through the worst hours of the gales and the boat felt comfortable and safe throughout. As might be expected, some minor damage was suffered, but all of the new gear stood up well, and it was a relieved but satisfied crew that entered Bermuda to sort things out for the next leg.
So Far, So Good
Sometimes it's as well to really test a boat early on to find out what she can handle, and this first voyage certainly did that. Undoubtedly it's better to identify any weaknesses at this stage while close to shelter and repair facilities rather than in the wastes of the Southern Ocean.
Disaster Strikes
After a crew change, Fabrizio was once more on his way. The leg to the Azores went smoothly, but it was the final leg from the Azores to Gibraltar that was to prove his undoing. During a week of beating into the northeasterly trades, his lower back gave out and, with no other option but to plug on in cold, damp and rough conditions, he could get no respite.
It became clear to him that the likelihood of similar conditions (or worse) in the GGR whilst on his own would simply be impossible to countenance. You could say that a dream was smashed, or take the more pragmatic view that it's better to quit while you're ahead and choose another battle.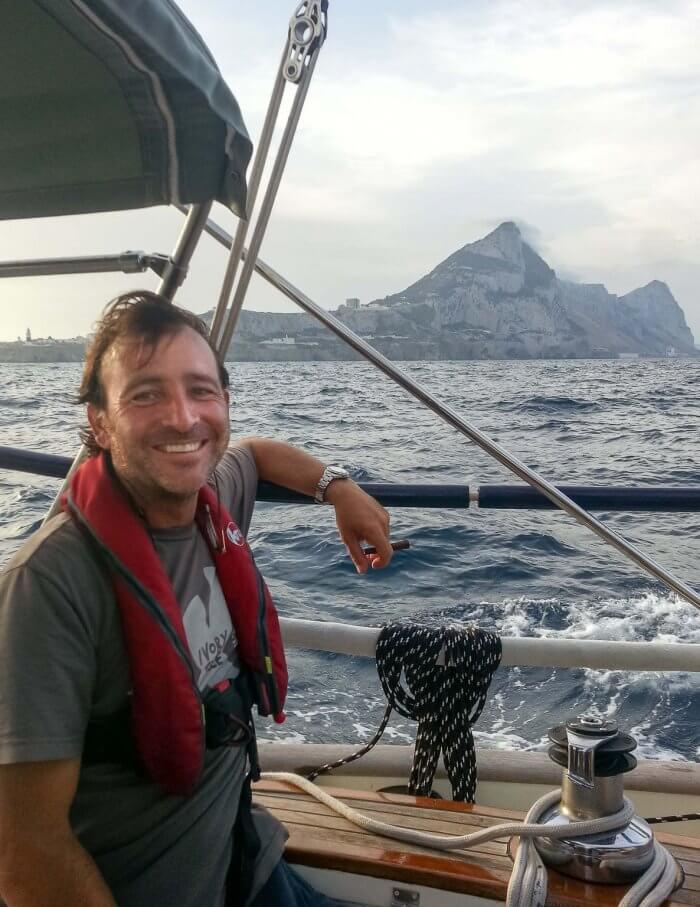 After all, there will always be other dreams, and Fabrizio had achieved no small feat in bringing his small boat home through 5000 miles of challenging Atlantic conditions. It could have been far worse. And he still has a fine, proven boat in Jessie Marie to enjoy with his family and friends.
Coming Next
But the race goes on, and in the next instalment we'll look at what it all cost to get to this point, what boats the other entrants have chosen, and how the race is shaping up—for truly, it's a major event with (as we learned) valuable insights for anyone looking to take an older boat ocean sailing.