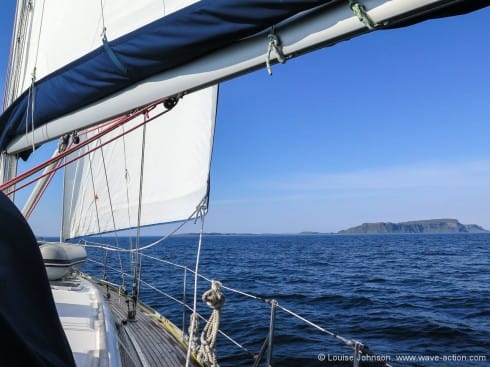 More years ago than I care to admit, I made my first foray into my favourite cruising ground, the western isles of Scotland. Not only did it have a special resonance for me as a Scot living in exile, but it also offered a vastly different experience from my usual haunts in the western Channel.
At that time it was a very solitary area for cruising yachts—during my first voyage in charge of an old sailing trawler up there I saw one other yacht in a fortnight. Now in fairness, that was during April when all sensible people are staying in the warm, but even during the height of the season it wasn't that busy, which made for some spectacularly lovely, lonely anchorages. I thought it was paradise.
There was even a (possibly apocryphal) rule that said that if you entered a small anchorage and someone else was already at anchor there, you moved on. Nowadays you'd be hard pressed to find a deserted anchorage, although we did have Wizard Pool in Loch Skipport to ourselves one night this year.
Lots of other people now also think (with good reason) that it is paradise, but fortunately good manners prevail, and local cruisers tend to be mindful of others when at anchor in a way that has all but disappeared in busier areas down south.
I've never had someone anchor right on top of me or play their wretched noise-making machine at full blast all night yet in Scotland, and hope I never do—if it does happen it will be, yet again, proof of the old adage that 'the minute you call somewhere paradise, that's the end of it.'
Gentrifying the neighbourhood
But overall, the western isles are a very different place these days in many ways, not least in terms of facilities. For example, back in the early nineties there were very few moorings available for visitors to use, whereas now there are many.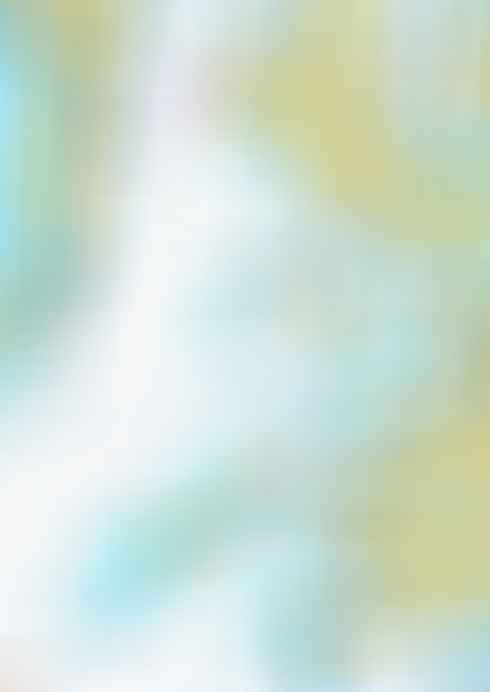 And there has been a steady increase in alongside berths for those who prefer to step ashore, and plug in to the mains (shore power). From Tobermory to Mallaig and beyond these facilities appear to have been a spectacular success, and they always seem to be full whenever I'm there.
By encouraging more people to visit, businesses ashore, shops, pubs and restaurants have all benefitted greatly, all of which makes them far more enjoyable and useful places to visit.
And in such remote places where other traditional industries such as fishing have drastically declined, the yachting visitor provides a real lifeline, helping to stem the flow of young people leaving through there being no prospects closer to home.
After many years of decline, there has been an upsurge in new moorings out in the islands. Loch Eatharna on Coll once again has a substantial array of twelve, and even my old favourite anchor dragging spot, Canna, now has ten.
Accompanying the moorings there have been major improvements ashore, with excellent new visitor facilities on Coll (including showers), and a much improved shop. On Canna, the tea rooms have been rejuvenated and are now really good and the shop is far better stocked, and is even open on an unmanned 'honesty box' basis out of hours.
This is a far cry from the old days, when a shop in the islands might have perhaps three items on display that could include a loaf of processed white bread, a can of pesticide and a part worn tyre! Or to be told that the can of engine oil you so desperately need could be here by Friday—and today's Monday. Things are so much better on that front.
Hasn't installing moorings ruined many good anchorages?
Often that's the case, but happily the moorings in Canna have been sensibly placed around the periphery of the harbour, leaving the main part of the pool clear for those who like to anchor. And that includes those that like to go dancing when it's breezy—it's still a good idea to put out a couple of fenders on such nights. (Any harbour masters out there looking to install moorings in traditional anchorages please take a leaf out of Canna's book.)
Like them or not, moorings provide a good reason for less adventurous crews to dip their toes into a more challenging sailing environment. And they definitely contribute to the economy onshore, which, in the case of Canna, needs all the help it can get if it's to sustain the tiny community.
Visiting boats tend to stay longer and spend more, which in turn helps to make it worthwhile for shops to stay open and stock more, restaurants improve and pubs stay open. As long as there is room left to anchor, what's the problem?
There are only two concerns that I have, and they're both related. The first is the honesty system that operates (for example) at both Coll and Canna. Even though the buoys are clearly marked with the details of the cost, and where to pay, some skippers appear to be very short-sighted and 'pay with the mainsheet', although I'm sure that no readers here at AAC would do such a dastardly thing.
For those others who consider such antics fair, we should all do our best to help them mend their ways. You use the facilities, you pay for their use—that's the law. Failure to do so means that the moorings may not remain in place, or fail through lack of maintenance (as has happened before), which is my second concern.
And you can still anchor
As we do, although we'll sometimes pick up a mooring if it's more convenient, or if we all want to go ashore to eat, as long as we can be assured that the mooring is of a suitable size and has been properly maintained. It also enables us to contribute a little to the local economy, which we're keen to support.
But 99% of the time we'll anchor, and why would we not when there are so many beautiful, tranquil spots to choose from?
Going back to an old generation anchor is always interesting after so many years being spoiled with our big Rocna. The good old charter boat we've used for the last three years of our surveys is equipped with a 20Kg Bruce copy, which is fine for general use, and winds of up to 30 knots—maybe even more if it's well dug in where the mud is good and sticky.
But it does require delving in to the old memory bank to remember long-forgotten techniques, such as taking great care to set the anchor gently, then gradually putting on the power to ensure it's well dug in.
With big modern anchors, getting the anchor to set is much more of a 'plug and play' activity, so you tend to forget. Oddly enough, it's a good reminder not to be complacent, however good your ground tackle—I'll carry that mental note back with me to Pèlerin this autumn.

But when it's windy
I'd want to have our massive anchor and pile of heavy chain that we carry on our boat every time. Whenever I'm anchored in Wizard pool, below the imposing bulk of Hecla, I'm reminded of a night early on in my charter career when I dropped the hook here with a strong southerly wind forecast. Naively I thought that with all that shelter between us and the wind we'd have a nice, quiet night. Looking around, I was pleased to see that there was no-one else there to spoil the peaceful ambience either—it did seem a little odd that we were the only ones to take advantage of such an opportunity, but I put it down to our good fortune.
Wrong! By midnight Aeolus was throwing grenades down the slopes at us, and I learned first hand what katabatic gusts were in practice. With the boat charging around like a tethered bull, it was a good thing no-one else was near us.
Lying to a massive antique fisherman that was prone to drag slowly but surely in such winds meant that there was going to be no warm bed time for us crew that night and anchor watch in the torrential rain and vicious blasts of wind was no fun at all.
But that's how you learn the value of serious and appropriate ground tackle. Average sized stuff is all well and good in average conditions, but when it's really blowing you want the very best anchor you can afford, oversized and with plenty of chain to back it up. Modern anchors have made a huge contribution to safe cruising in wild places.
Oh, and like this skipper, develop the common sense to look around you in future, and wonder if there might just be another reason why you're all alone in this lovely place.
Finding your way around
The excellent people at Skye Yachts [no longer in business], who provided us with our charter boat each year, supplied a full folio of paper charts for the southern sector of the area as standard, and an additional folio if you'd informed them that you also planned to visit the Outer Hebrides and farther north.
These are great for passage planning and I still like to use them when entering unfamiliar or seldom visited boltholes. All necessary pilot books are also provided, plus a Raymarine plotter, but the charts are not the best, lacking detail and large-scale options.
This is all you'll need to basically find your way around, but for more challenging entrances and navigation, additional information is always helpful. So Skye Yachts also supply an iPad in a waterproof case, with Navionics charts installed, all of which has been most useful.
For this year, the iPad also had Antares WGS 84 charts and Memory-Map software installed, providing 'unofficial' very large-scale electronic charts of many of the best anchorages in the Hebrides. These places have been surveyed individually by boat since 2009, and, judging by what we saw, the charts derived from those surveys offer a far better vision of the anchorages and the presence of hazards than anything seen before. They also confirmed my belief that some anchorages have been very poorly charted in the past, with depth detail that sometimes bordered on fantasy.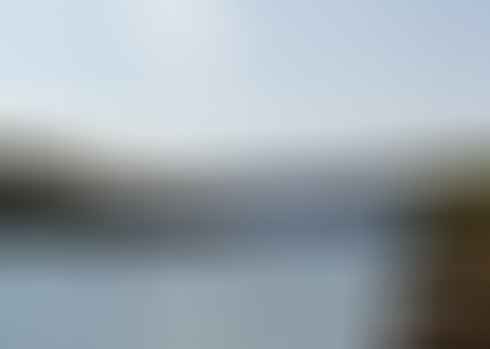 A classic example of this being Soay Harbour, where for years all the available information suggested the bar was shingle (it's actually made up of boulders) and had far more water over it than there actually is, and the charted depths in the anchorages have been seriously over-optimistic.
Having clipped the bar one time on entry, when I should have had over a metre of water under the keel, I had long suspected as much, especially when we struggled to find enough water for our 2.2 m (7 ft) draft at low water once in.
Half of me worries about the development of this amazing gizmology, but the other half welcomes it as a valuable adjunct to all other navigational media, both halves stressing the essential need for caution, experience and Mark-One-Eyeball navigation. But when most of us use some form of plotting software already, often with charts of questionable accuracy and detail ("Not to be used for navigation", indeed!), this local, detailed and (as far as I've seen) accurate electronic charting is as good, if not better, than all the other options I've tried before. And one thing's for certain—it's a long way from the RDFs (radio direction finders) and leadlines of my youth.
Along with the other changes mentioned above, I'm left almost scratching my head, and wondering what effect they will collectively have on the number of boats visiting. While they're all positive in their own way, and I wouldn't want to see the clock turned back, too many boats would change the face of cruising in the Highlands and Islands dramatically, and not necessarily entirely for the better.
Leave me room to anchor, won't you?