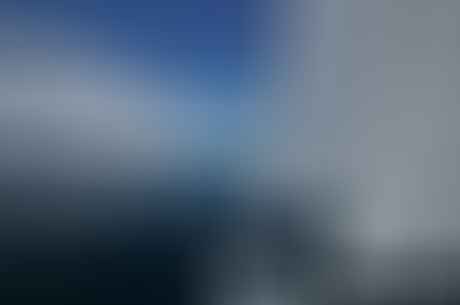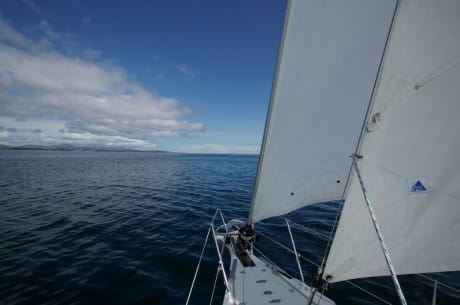 Sailing 'off-grid' is all about getting away from the crowds, and the west of Scotland can certainly offer that – during my first fortnight in charge of a charter boat in the Hebrides back in the spring of 1992 we saw one other yacht in two weeks. And in those days there was a kind of gentleman's agreement that if an anchorage was already occupied by another boat, you moved on to allow them their peace – it was all something of a revelation to me, and saw the start of a life-long love affair.
Things are a bit more busy now, but it's still quite possible to find your own quiet corner to soak up the atmosphere. There are dozens of anchorages that offer shelter from the prevailing westerlies, and on the occasions that high pressure dominates and easterly winds prevail, there are a whole new range of anchorages on the western shores of the mainland and islands that are normally off limits to explore. Distances to shelter are seldom excessive, the Atlantic swell is diminished by the island chain and by working the tides and taking advantage of the long hours of daylight it's easy to eat the miles.
A Sense Of Place
There are other elements that are unique – many of Scotland's famous distilleries are based in the islands and can be visited by sea. Each one of them has its own special character, and no cruise along the west coast is complete without making a pilgrimage to Loch Bracadale on Skye, to meet the people who make the astringent, peppery Talisker, surely the most maritime spirit in the world.
Although there are more boats around these days, and you may well be called upon to share an anchorage, this can also have its compensations. It's not unknown for local yachts to have a bagpiper aboard, who will announce the end of the day with a medley of tunes, culminating in one of the majestic laments.  Then, when you're sat in the cockpit with a dram in your hand, surrounded by 360 degrees of loveliness, and that haunting sound drifts around the bay you'll understand the magic of the place, and congratulate yourself on your wisdom in deciding to come.
Further Reading