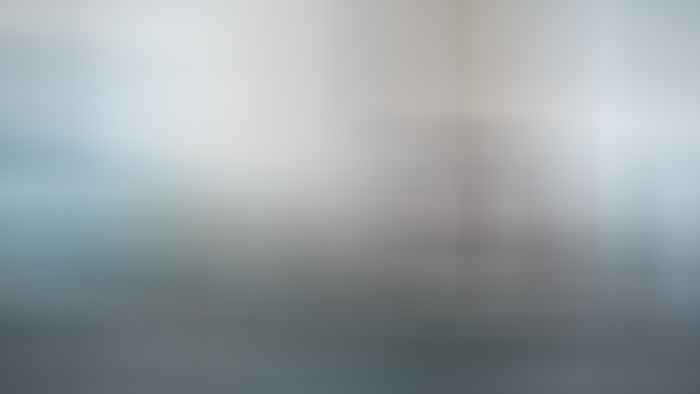 I've always held the brave souls who build their own boats in the highest of regard. Not only must they possess a formidable array of practical skills, but also the determination and psychological fortitude to see the job through. Anybody who thinks that's not true just hasn't been there—building a boat is a mammoth test of endurance. Such people are T. E. Lawrence's dreamers of the day who think big and make things happen, and they are rare indeed.
So it's a great pleasure to introduce you to a man that wasn't just content to build his own boat from the ground up, but also designed her, and now runs a highly successful, award winning, yacht building business as a result—Jean-François Delvoye of Boréal Yachts.
Just back from fulfilling a lifelong dream to sail with his family to the remote, windswept outpost of South Georgia in that self-same yacht, Delvoye kindly took time to talk to me about the origins of Boréal, the thinking behind the boats, the highs and lows of high latitude cruising; and the future of yacht cruising in a rapidly changing world.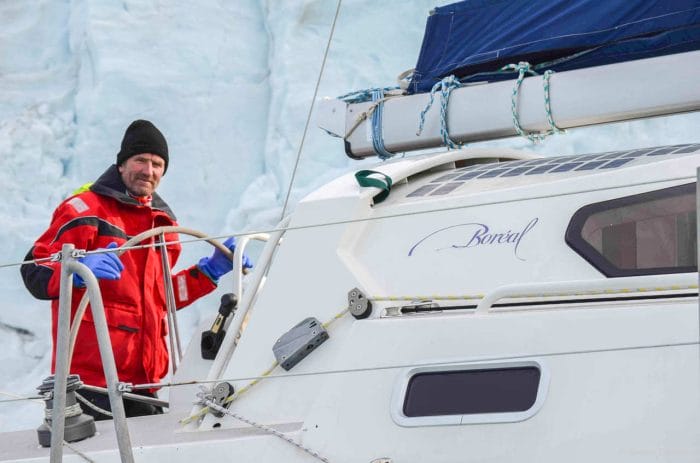 At the beginning
Having worked in construction in his native Belgium, Jean-François wanted to live his dream of sailing to the ends of the earth in his own boat. So he learned to weld steel, and bought the plans for one of Gilbert Caroff's high latitude Chatam designs. Once she was completed, he embarked his wife and children (two sons, two daughters) and set-off down through the Atlantic to fetch up in Patagonia, where they were to spend six years sailing that remote region, including no less than ten voyages down to Cape Horn!
This challenging cruising ground was to prove pivotal in terms of forming his thinking on what would make the ultimate high latitude yacht. As he explains:
Not only is it such a wild and challenging place to sail, which will highlight any shortcomings in your yacht and crew, but also because you're surrounded by such highly experienced sailors who have been there, too, and know what works, you'd be a fool not to listen to them, as they possess such a wealth of hard won knowledge.
This was knowledge that was to be put to good use when developing the design concept that became the first ever Boréal 50, along with input from good friends—including Hamish and Kate Laird (Seal) and Philippe Poupon (Fleur Australe), who went on to develop their own boats, with very different results—as well as many others, some of whom would later play a major part in future developments.
Design considerations learned the hard way
Among other things, Jean-François doesn't believe that twin rudders belong on a yacht conceived for such latitudes. The Chatam, although a good boat, was equipped with twin rudders, vulnerable as they are, which became fouled with kelp as often as two or three times a day, when navigating in those waters.
The final straw came when sailing up a narrow, poorly charted fjord, where the tip of one of the unprotected rudders clouted an unmarked rock, bending the stock so much that the rudder blade penetrated the hull. Suddenly the boat and her crew were in serious peril, and it was only by shifting weight—crew, gear, etc.—up into the bow that they were able to raise the stern sufficiently to plug the leak, allowing them to make emergency repairs and sail the boat to safety. A near miss that convinced him that whatever else, the next boat would have a single, sheltered rudder.
The whole family had one ultimate goal, though—sailing to South Georgia. But they had misgivings about the boat's handling, and after the rudder incident their confidence was more than a little shaken. As Jean-François comments:
Until then we had more or less sailed the boat coastally or in benign ocean conditions. Whilst we felt that she was fine for such use, we had real reservations about her capability in such wild, remote waters.

We had all of the paperwork in place for the visit, and even set off, but ultimately we turned back, on the basis of a lack of confidence in our boat—it was a very tough choice to make, but with our family at stake, we felt it was the only decision possible.
And so, with this major disappointment behind them, they reluctantly set sail back to Europe to rebuild their finances and plan for the future.
Starting again
Having sold the boat, the first decision to be made was where to settle to build the next one! It had to be near the coast, and the decision to settle near the pretty Breton town of Treguiér was at least partially taken on the advice of a good friend from the Patagonia days, Nicole van de Kerchove, fêted concert pianist, author and high latitude sailor who lived nearby.
To start with, Jean-François put himself through college to become a fully-qualified aluminium welder, having decided that this was the best material for the new boat taking shape in his mind. Finding work in a boatyard that specialised in designing and building a range of motor boats in aluminium, he became intrigued by the possibilities offered by the 3D computer aided design software that they used, and so he learned how to work that, too. The idea was taking shape in more ways than one.
Influences
Most designers are magpies, always on the look out for ideas to evaluate and incorporate into their own concepts. In truth, there are very few truly 'new' ideas under the sun, and the magic is in incorporating the many existing strands out there in ways that allow them to blend harmoniously and shine.
Jean-François had long been an admirer of the designs of the late Philippe Harlé, who had designed many boats with lifting keels and a daggerboard to achieve perfect balance and to assist tracking downwind. He found other designs interesting such as the cruising yacht Banik, which incorporated the idea of a keel box with the concept of the French style dériveurs, which until then had always had a flat bottom, with the centerboard retracting completely into the hull.
By adding a heavily reinforced, ballast filled keel box for the centreboard, three major concerns over the traditional style could be addressed:
lower the height of the ballast and thus improve the stability rating,
provide fixed protection for the rudder and twin daggerboards,
safeguard the vulnerable hull plating from damage when drying out;
all positive advantages.
Jean-François wanted a boat with a proper doghouse, to allow for safe and comfortable watch keeping at sea, and to allow the incorporation of a watertight door. By also avoiding the use of cockpit lockers, total watertight integrity of the cockpit could be achieved.
He reasoned that a design of around 50′ would provide an optimal balance between speed, offshore capability and ease of handling for a short-handed crew—and so the first Boréal 50 began to take shape.
And if that all sounds easy
It wasn't. As anyone who has ever built any complex structure will know, it always takes far longer and costs much more than you anticipate. With the basic structure intact, the money had run out, and the project was stalled indefinitely. Out of nowhere a prospective buyer appeared, not what was initially wanted, but it soon became clear that this was the best, if not the only, way out of the current impasse.
So in 2005, Boréal Yachts was incorporated to provide a vehicle for the boat to be completed, to be followed by two further 50s as the word got around.
At this stage, Boréal was virtually a one-man band, with Jean-François doing everything but the wiring and working crazy hours to keep the show on the road. Boréal was gaining traction, though, and soon enquiries began to flood in from all points of the globe.
One point was continually raised, though, that at 50′ the boats were too big and costly for many budgets, and so consideration was given to a smaller sister.  Forty-four feet was selected for the new boat, being the smallest size that could accommodate the doghouse, and right in the size band that many consider the optimum for a couple to sail offshore.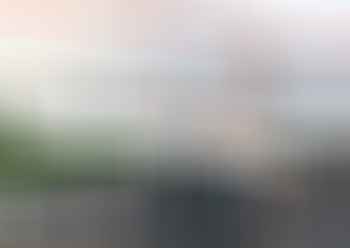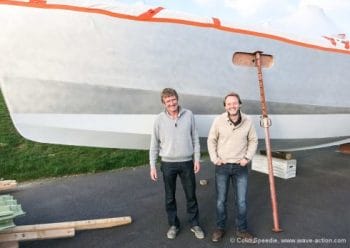 And it was at this stage that another friend from the Patagonia days reappeared. Fellow Belgian Jean-François Eeman had also ditched his previous boat as being unsuitable, and was now looking for a new build to take him back to the cold seas down South.
With a track record in racing, sponsorship and running sailing events, it wasn't long before he decided that he would like to join the Boréal project as much as own a new boat.
So Juan Sa Bulan III was built as the first Boréal 44, to be jointly owned by the two families, and sailed hard to the wildest of places. Truly a boat built by sailors with real experience, for other sailors who want to short circuit the learning curve when planning really tough voyages.
From strength to strength
Since then, the business has grown dramatically. The boats are kept simple (deliberately) and the concept has been expanded to encompass an improved version of the 50, as well as the design concept of a 63′ and a 78′ version.
The 44 is now available with a sugar scoop stern, at 47′, while the new 52 can similarly be had at 55′.
Twenty-one boats have been launched so far, and the workforce in the newly enlarged factory has reached 32, a far cry from the early days!
Despite the fact that Boréal don't employ agents to sell their boats around the world, the clientele are predominantly from outside France, mostly found through word of mouth. And even though Boréal don't advertise their boats, that didn't stop them winning France's most prestigious award of 'Sailing Boat of The Year' in 2010, and the same award in Holland in 2011.
How are they managing to do so well, when so many other yards are struggling?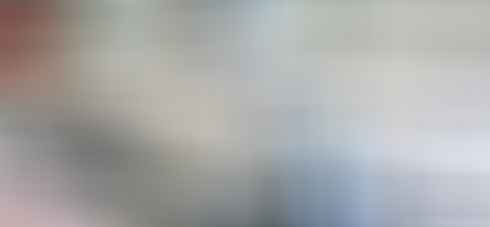 At least a partial answer to that is they are simply building boats that the market wants, as opposed to the policy employed by many others that the market wants what it gets. Obviously this is more of a niche market, but clearly with sales continuing to rise to a projected peak of fifteen boats a year, it's currently a winning formula. Jean-François Delvoye says that,
While the overall cake of new boat sales is smaller, there is now a solid market for more serious boats, built for purpose. It's also true that as the higher latitudes become more accessible through climate change, there is a growing appetite amongst yacht crews to explore those regions, and they need a boat fit to take them safely and comfortably there and back.

We concentrate on evolution not revolution with our boats, we stay close to our market, and we pride ourselves on working with owners to help them achieve their highest goals.

At some stage we might decide to move into building one-off boats alongside our existing range, but that's the limit of our current ambitions.
And what about that other ambition to sail to South Georgia? Look out for Part II in the next few weeks.