Most of our regular readers will know well that I am a dedicated fan of metal boats, so the following post may come as something of a surprise. For although Lou and I chose aluminium for our own voyaging boat, I still retain a love of wooden boats—aesthetically at least—particularly the honest, robust gaff-rigged wooden working boats. And for many years Lou and I have lived in one of the best places in the world to enjoy seeing them, Falmouth in Cornwall.
As the westernmost port of any consequence in the English Channel, Falmouth has an incredibly rich maritime tradition. Much of Britain's mail to and from the far flung corners of the British Empire was carried in the fast Falmouth Packets, and it would have been a rare windjammer Captain who didn't have a passing knowledge of the port, staging post that it was for onward delivery of inbound cargoes from around the world—"Falmouth for Orders". And, of course, there were the dozens of smaller working craft that serviced and supported the big ships—the Falmouth quay punts, pilot cutters and the fishing fleet.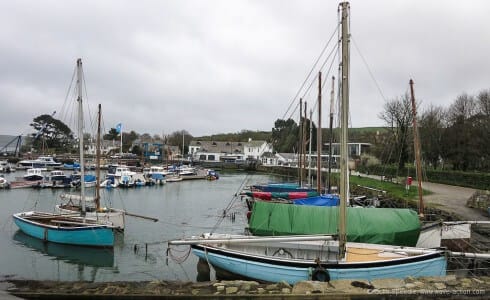 Surely Those Boats Are History?
Maybe elsewhere, but not in Falmouth. We might not have the square-riggers any more (although many still visit) but we do still have the smaller boats. For example, the River Fal is home to one of the last working oyster fisheries under sail in the world. Many of these engineless boats have remained in the same family ownership for generations, and during the winter months tow dredges for the much-prized native oyster, as they have done for centuries. This is a fishery that survives through inefficiency—when there's too much wind, they can't work; when there's too little wind, they can't use all of their dredges. Perhaps there's a lesson here for other fisheries…
There are usually around 20 oyster boats working the river, but quite a number of ex-oyster dredgers now form the backbone of the racing working boat fleet that do battle every week during summer. Some of this fleet are over 100 years old, still engineless and with few mechanical advantages, but under class rules are allowed to set a cloud of sail, making them surprisingly potent in the right hands. And the racing is absolutely the best there is. Not for the faint-hearted, this is real close quarters scrapping between well-matched boats. Sometimes too close if the number of broken bowsprits each season is any evidence.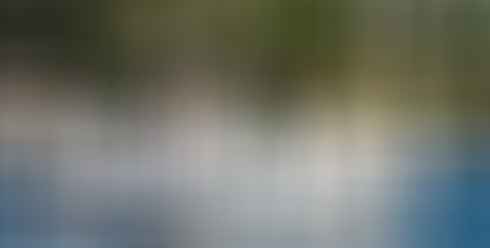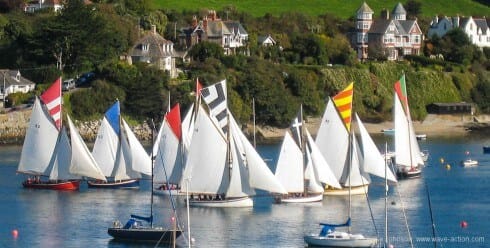 New Builds and Restorations
Falmouth is home to a number of locally restored Bristol Channel pilot cutters, and also some of Luke Powell's exquisite new build Isles of Scilly pilot cutters. Many years ago I saw Luke building the first of these beauties, the lovely Eve of St Mawes, and wondered whether there would ever be a market for such craft in an age of serial production boats. Luke, being a wise man, didn't give a stuff about my thoughts or such irrelevancies as 'the market', and time has amply rewarded him for his wisdom.
Having now hung up his adze, Luke has turned to charter skippering his own Agnes in westcountry waters, so if you like you can join him and hear for yourself from a man who believes that wood is the ideal material to combine beauty and function in a yacht—and who deserves to be listened to. Or buy his book, a wonderfully readable account of his dedication and passion for the sea as much as for his beloved wooden boats.
Across the harbor in St Mawes, you can join Adam and Debbie Purser for a cruise or an RYA course aboard Eve, one of the very few sail training centres to use gaff-rigged boats. Or just browse through their catalogue of traditional charter vessels around the world. Want to go to the Antarctic in a square-rigger? With their help you can. Few people have done more to foster the renewed interest in sailing on traditional vessels than these two, and they have introduced countless people to the joys of the handy-billy, belaying pins and topsails over the years, Lou included.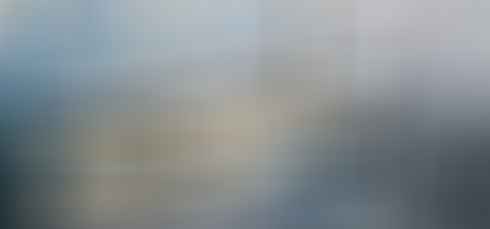 Finally, my favourite. Tucked away in the corner of the harbour below the National Maritime Museum, sits a modest looking Falmouth quay punt. At first glance there's not much to distinguish her from others in the racing fleet except that she is decked, but a closer look reveals a solidity and purposeful air that sets her apart from her peers. She is Curlew, built here in 1905 and owned for most of her last sailing years by the redoubtable Tim and Pauline Carr. Rescued and rebuilt with their own hands, they then sailed this little beauty quietly and capably from Pole to Pole—without an engine.
Always looking for the ultimate wild place, Tim and Pauline finally settled on South Georgia, in time becoming the custodians of the whaling museum there, which they rebuilt to be a thriving enterprise. You can live a little of this remarkable saga if you can find a copy of Antarctic Oasis, a stirring account of their voyaging life and times ashore in that loneliest of wild places, including some fabulous photography of South Georgia and its wild inhabitants. In 2003 they finally retired Curlew to the care of the National Maritime Museum, who take great care and pride in her; to my eyes she looks ready to go again. Look on her and be amazed at what a sturdy small boat is capable of in the right hands.
Keeping The Flame Alive
Having all of these wooden boats in one place has had other benefits, in that they provide opportunities for the right people to keep some of the traditional skills alive. There's even one of the few
schools of wooden boat building
based in the town, supplying a steady stream of skilled men and women to yards in Falmouth and all around the world. Who'd have thought it, twenty or thirty years ago, when wood looked to be going the way of the dodo? And but for some of the people mentioned here, that might well have been the case, and something of real value and beauty would have been lost. None of them did so to get rich quick, either—they simply did what they did because they believed in it, as good a reason as any in my view. Thanks to them, in Falmouth at least, wooden boats are alive and kicking, and being sailed hard too. And while I don't think we'll be chopping in* our "traditional" aluminum centreboarder just yet—one day, who knows…?
*West Country for trading in.