Every cruiser above a certain age knows the feeling. It's a lingering, hazy fear that someday, possibly sooner than later, hauling on halyards and grinding on winches will get to be too much, and the sailing lifestyle will come to an end.
Some sailors, defiant to the end, continue to voyage with the wind and the water until the elements (or worried families) put a stop to it. Others, perhaps more pragmatically, give up on the wind, but continue to travel the waters under power until the nursing home beckons.
Some sell the boat, buy a Florida condo, and spend their golden years by the seaside. Some turn tourist, living out of suitcases and airport lounges, hopping from all-inclusive resort to cruise ship to Caribbean time-share to rental cottage.
And some want to take their own bed, their own kitchen, and their own comfy chair with them on their continuing voyages. They turn their exploratory instincts inland, trading in their sails and anchors for tires and trailer hitches. Yes indeed, it's time to talk motorhomes.
Trailer Park Life?
I've spent part of every summer for the last 20-odd years driving and camping across North America. And it's really not that surprising that one runs into a few ex-sailors who've moved from boats to RVs. What is surprising is the sheer variety of lifestyles that show up among this crowd.
There's certainly a large contingent—one that, to be honest, I can't quite understand—who buy large and luxurious RVs only to park them bumper-to-bumper in boring flat gravel-covered fields every wet weekend.
There are others, though, for whom the RV is the same nomadic enabling machine as their old cruising boat used to be. With no real home base except on paper, they move with the seasons, staying just long enough to experience a place before moving onward to the next destination.
Another group—one in which I've encountered quite a few ex-sailors—likes to set up a home base in a pleasant midsize town from which they conduct over-the-road voyages of a few weeks to a few months at a time. They synchronize their medical, financial, and legal dealings around the home base months, and switch back to the relative ease and speed of road travel when they become stir-crazy.
A Certain Appeal
The water-borne life is, to be honest, wonderful. I'm more than a little envious of those who are able to live it full-time.
After a few weeks on passage, though, maybe with a day or two of fresh gale thrown in for good measure, there's something to be said for trips lasting only a few smooth, comfortable hours. And throughout most of Europe and North America a change of culture and scenery that would take days by water is rarely more than a few hours by RV.
There's also the obvious, but sometimes overlooked, truth that a huge fraction of the world's interesting places aren't reachable by boat but can easily be visited by road. A yacht won't take you to Drumheller, or the Blue Ridge Mountains, or the Grand Canyon.
Cruising by road also presents a potentially welcome break on the logistics front. Food can be procured two days, rather than two months, at a time. Spare parts usually come from a supply chain, rather than being stockpiled. The weather is something to keep an eye on, not something to run your life by.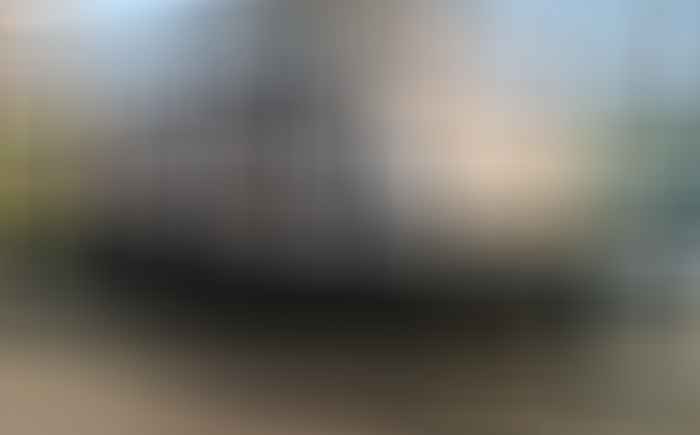 Not That Hard A Move
To people just starting out in cruising, the idea of being responsible for a yacht and all its systems is daunting. There is so much to learn, there are so many things that can go wrong, and something important is always broken.
Moving in the opposite direction is, from what I've seen of people who've made the transition, relatively easy:
An RV's systems are, for the most part, just cheaper and easier-to-reach versions of their marine counterparts.
The skills needed to drive one safely are easy to learn from any one of thousands of trucking schools.
And while things can (and do) break, calling the Automobile Association from the shoulder of Interstate 90 is certainly preferable to calling the Coast Guard from the leading edge of a Force 9 gale.
While you can option-up a luxury motorhome to a million-plus dollars if you're feeling profligate, highway cruising on a tight budget doesn't face the same equipment and cost constraints as high-seas cruising. It's quite possible to pick up a dated but quite serviceable travel trailer or Class C motorhome for ten or twenty thousand dollars, try the lifestyle for a few months to a year, and then bail out for not much more than the cost of fuel, site fees, and a few minor repairs.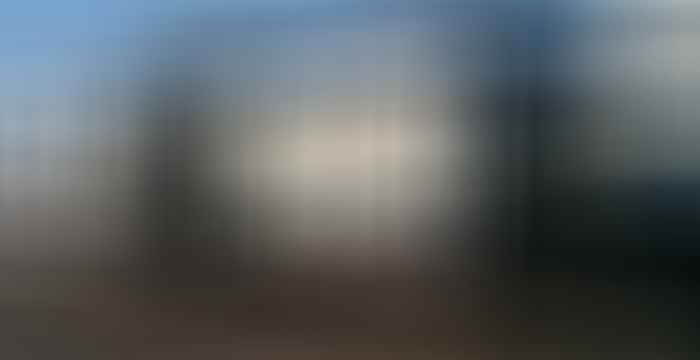 It's Not All Roses
One thing I sometimes hear from people who have made this transition is that, on the boat, they were separated from the industrialized world. Out on the ocean, it's just you, the yacht, the sea, and the wind.
On land, though, you can't get away from the human influence. Your voyages rely on roads, built by others and shared with others. Your destinations, if they're at all worth visiting, are undoubtedly being visited by others. The long periods of self-sufficient introspection that characterize ocean voyaging are noticeably absent from highway voyaging.
It's also worth noting that many RVs are not built to be self-sufficient for long. And If you're going to depend on shorepower and municipal water, the costs add up quickly:
Across most of North America, serviced overnight sites go for $30 to $60 a night. (Many of the best locations are unserviced, being limited to vehicles with their own batteries and water-sewer systems and to travellers willing to go without such amenities.)
Fuel, too, adds up quickly if you plan to pile on the mileage.
RVs depreciate at truly horrifying rates in their first few years of life. $200,000 this year becomes $160,000 next year, and $130,000 the year after that. Luckily, the market for used RVs is much more liquid than the market for cruising yachts, and that fall-off-a-cliff depreciation means that good deals on last decade's rigs are easy to come by.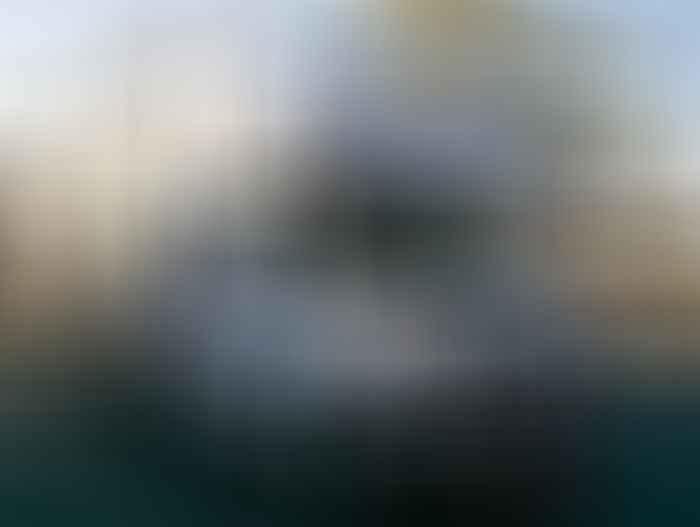 Is This For Me?
Maybe it is. Maybe it's not. For quite a few people I've met in my travels, the RV has proven to be a good way to keep a voyager's spirit alive and happy long after the human body has given up on the grunt work of sailing.
Just as long as you don't do the "bumper-to-bumper in a gravel field on weekends in the rain" thing. That's just weird.
Comments
[We know that several of our offshore voyaging members have given RVs a try. We would really like to hear about your experiences with the transition and how land cruising compares to traveling on the water. Please leave a comment. Eds.]