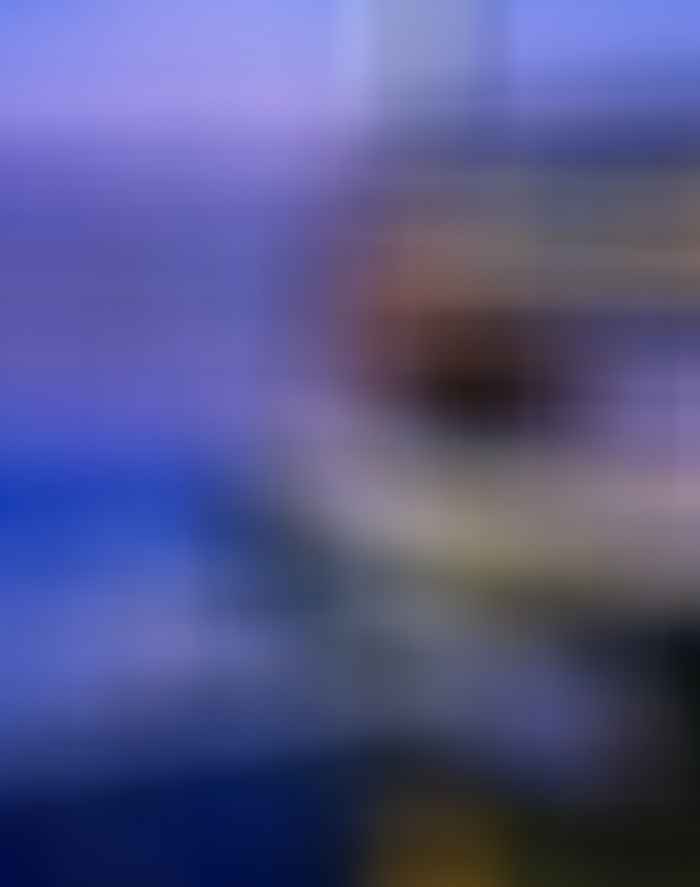 It just struck Phyllis and me that this April was the twentieth anniversary of our first publication of morganscloud.com, the site that eventually became Attainable Adventure Cruising, and so we thought it would be fun to share a few of the steps along the way to getting here.
How It Started
In the early spring of 2003 our second winter on the boat at Tromsø, Norway was drawing to a close. We had been voyaging for 12 years, during which we had written a bunch of articles for several cruising magazines in both the USA and UK.
And that had spawned a bunch of emails from readers with questions, to the point we realized that publishing the answers was way more useful than answering them individually.
Can We Make Money at This?
And, since the window that we had allotted ourselves to go cruising after selling my two businesses in Bermuda was drawing to a close—read empty bank account syndrome—we were exploring the possibility of financing our sailing habit by consulting with those who wished to follow in our wake, particularly to the high latitudes.
Here's what morganscloud.com looked like then, kindness of WayBackMachine:
This was a static site built with Microsoft FrontPage.
Consulting a Bust
And that's how things remained for the next few years while we did a major refit on the boat as well as selling our home in Bermuda, which extended our cruising time. A good thing since the consulting idea proved to be a bust, other than yielding a guide job I did on a superyacht in 2006.
By 2007 we were tailing off our writing for magazines—the amount they paid us was dropping every year and at the same time their contracts were getting ever more one sided, and even predatory—which gave us more time and energy for the site.
An Interim Architecture
And that in turn lead to the realization that we needed a better way to create content, and also it would be good if our readers could comment.
So we opened an account at Blogger for new posts and then every few months laboriously curated and archived them at morganscloud.com using Adobe Dreamweaver, like FrontPage a static page builder but at least a better one.
Way Better With WordPress
That was clearly not a sustainable model, particularly since curating hundreds of articles in a static HTML web site was a sure route to madness, so, on the suggestion of our now son-in-law, we ported the whole thing to self-hosted WordPress—the content management system that powers a bit over 60% of the internet—by hand. A task that still makes Phyllis wince when it's mentioned.
And we redesigned the site using a busy three-column layout of the type that was all the rage in those far off days before small-screen mobile browsing took off:
New Writers
It was also around this time that we got a very thoughtful email from a guy named Colin Speedie. So thoughtful and well written that we asked him if he was interested in writing for AAC. He was, and did.
And then Matt Marsh started bringing a lot of engineering wisdom and rigour to the comments, so we asked him to write, too. And he has.
The most amazing thing is that both Colin and Matt wrote for free for several years, while we were struggling with the revenue thing.
That said, we were able to retroactively pay them for all of those past articles, albeit hardly a princely sum, and they are both paid more appropriately now using a shared revenue model so as the site does better, they do too.
Then in 2016 Andy Schell brought a younger voyager's perspective to AAC.
And the Barnes family added a fascinating perspective on doing seriously aggressive voyaging as a family with Molly, Christopher and their son Jack all contributing.
Last year we were excited to welcome Eric Klem as an AAC writer with his debut article.
Membership
And that's how things remained until May 2013 when, despite having tried a bunch of different ways to monetize the site including donations, advertising and selling prints of my photographs, we realized that it was time to either make a radical change or wind it up, since the site was actually costing us more money in servers, security and all the other stuff required to service over 250,000 unique readers a year than it was bringing in.
And, further, writing for and maintaining the site was taking time and energy away from the very real need to get some regular income before we got too much older—yup, the horrid prospect of getting real jobs was looming.
But before going down that road, we decided to give the site one more chance to pay its way and keep us sailing by switching to a paid membership model.
Sounds like a no-brainer today, but back then we were at the height of the "information longs to be free" idiocy—how any sentient being could think that good original content can be created without paying the creator is one of the world's great mysteries—and we got huge push back.
It Worked
But a small cadre of loyal readers signed up and over the years that number grew just quickly enough to keep the whole thing viable, as well as contribute enough to make the considerable work worthwhile, as well as topping up the retirement fund, at least to the point that premium dog food, instead of the cheap stuff, was back in our future, should we live a long time.
And this, in turn, enabled us to invest the time to update the site, over several iterations, to the simple mobile-friendly design you see today.
We have also invested ever more money on faster servers, a better membership system, ever better security, a content delivery network (CDN), better and more feature-rich email list management, and on it goes.
Until The Pandemic
The next big challenge came with the pandemic, which brought our membership growth to a shuddering halt at just the time our expenses were skyrocketing as the best-of-breed service providers we were using all realized simultaneously that they were relying too much on growth to remain viable (as we were) and upped their prices—many doubled over a couple of years.
There was only one thing to do. We followed suit in June of 2022 by upping our prices 50%, even though we were worried that so doing would be the end of AAC—it was kill or cure time.
It Worked Again
Well, it worked. Although growth has not returned to the levels we enjoyed before the pandemic, there has been no shrinkage in member numbers since the price increase.
And most heartwarming of all, over the last 10 months 64 members became AAC supporters at US$120/year and some 220 members, who were grandfathered in at lower rates, voluntarily upped their membership to the current rate of US$36/year.
Thanks to both groups; it's that sort of support that keeps us in the game.
Some Fun Statistics
As of the time of writing:
There are currently 1219 articles in the archives, curated into 90 topics and 12 Online Books.
If we assume an average of 2000 words an article that's nearly 2.5 million words.
Actually, between Phyllis, Colin, Matt, Andy, the Barnes family, and me, we have written way more than that, since we frequently delete articles that are no longer relevant.
I have posted 158 Tips, Tricks and Thoughts on the site in the last few months.
There are nearly 40,899 comments on the articles, of which I wrote a bit over 13,116, mostly as answers.
We have 5374 paying members, but before you get too excited after doing the mental arithmetic, remember that most are still at legacy pricing and we have the considerable overhead of a real business to pay out of that.
In the last 12 months, 194,098 separate users visited the site 356,703 times, and viewed just under a million pages.

In fact, the numbers are much higher than that because in recent years many users have opted out of Google Analytics tracking.
Don't worry, we are not tracking you personally.
The Future
Given that I will be 72 in June—Phyllis is way, way, way younger [not that much younger! Ed.]—I think we can safely say that another 20 years of AAC, at least with me at the helm, is a tad unlikely.
That said, I'm still full of enthusiasm for almost all aspects of the job—just don't get me started on tax and privacy compliance and administration—particularly the writing and figuring out how to make the site design ever better, with lots of cool improvements already on the schedule for next winter.
I did have a moment of panic a few months ago that my well of ideas for new articles was drying up, so I started a list of topics that I needed to cover. After two days it had 24 items on it, most of which will take at least two articles to cover properly, so I stopped because I was getting anxious about how I would get it all done!
Thank You
Thanks to all of you who have made, and continue to make, this amazing journey possible.