Now that we are out cruising again, I'm inspired to resume my thoughts and photos posts. Here's the first of what I suspect will be several of these over the summer.
Anchorages Have Feng Shui
Have you ever noticed that some anchorages have a special something? Some hard-to-define combination of natural and/or human-made features that work functionally and visually?
Maskells Harbour in the Bras d'Or Lakes, Nova Scotia, is one of those. The place has everything: great holding, good shelter enhanced by a gravel spit that we can get behind to close up the entrance, it's surrounded by perfectly contoured tree-clad hills, and there's a picturesque lighthouse for visual interest.
And to top it off there are eagles, ospreys, loons, and many other birds to watch.
The attraction of Maskells must be particularly strong given that I find cruising the Bras d'Or Lakes a bit of a snore—a dangerous statement for a new Nova Scotian, hope it does not get me drummed out—in comparison to the Atlantic and Bay of Fundy coasts of our home province.
That said, Maskells has been drawing us back for 26 years, ever since I first dropped anchor there.
These days we always intend that Maskells be a quick way stop on the way north or south, but somehow our visits stretch to several days and we are always sad to leave.
Here are a couple more shots:
(You can click on any that particularly interest you to see them bigger.)
Why I Cruise, Reason Number 365
Way back when I was around ten years old, I got into camping. And when I say camping, I mean real camping, with tents, cooking on smoky fires, sleeping on hard ground and swatting bugs, not hanging out in a fully tricked-out bus with all the comforts of home.
Anyway, I tried to like it, but it just never worked for me. I think my secret hate of camping is a lot of why I saved so hard to buy my first "cruising boat" before I was 20, a Seasprite 23 that I would often spend weeks at a time on, usually with a series of girlfriends.
To me, small as she was, even that first pocket cruiser was a huge step up from camping, although I do wonder if her rather primitive accommodations might have had something to do with why I had a series of girlfriends.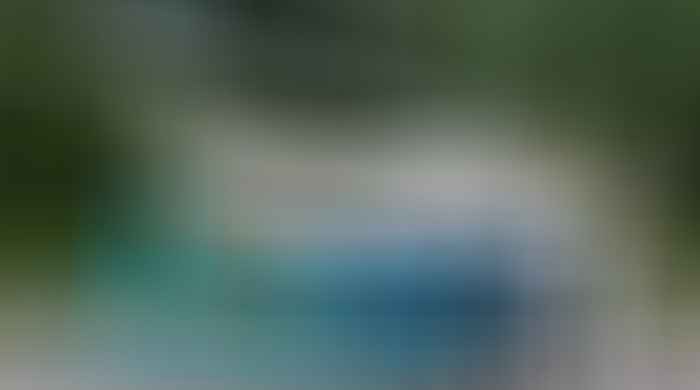 Talking of camping, we have a fun post coming from Matt (who loves to camp and does a lot of it in a tent trailer with his wife and young daughter) on what us cruisers might want to know before we decide to swallow the anchor and try camping instead, albeit in a recreational vehicle of some type.
OK, That Works
Talking of small boat cruising, while we were at Maskells this boat came motoring into the anchorage at a rate of knots, made a wide circle to line up, and then ran aground on the gravel spit with authority and purpose.
Next, the skipper (you can tell be the directing finger) jumped overboard with an anchor and stamped it into the ground well up on the land before pulling the rode good and tight. Later he repeated the operation with a second anchor at a 45-degree angle to the first.
And, for the rest of the evening, he and his family enjoyed quick access to the water for wading and swimming.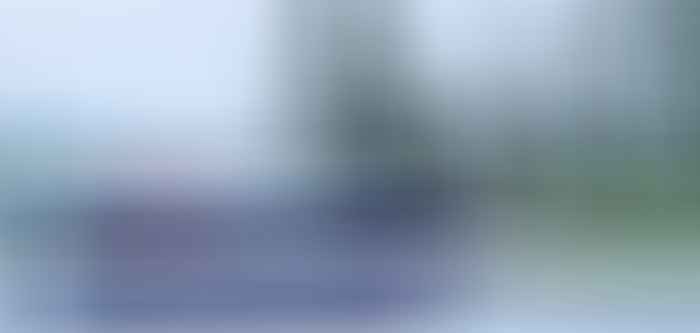 This was his preferred method of boarding. The others used the bathing ladder aft.
Anyway, a novel approach that is probably less nuts than it sounds given the almost nonexistent tide at Maskells and the settled weather at the time.
Not an approach that we will be trying any time soon (or recommending), but it is a good reminder of the benefits of smaller boats and an innovative attitude to cruising.
Lovely Evening Sail
We had an easy overnight, with some motoring and some nice sailing, across Cabot Strait. (Any time we get across this body of water, that many Atlantic Canadian sailors call "The Chuck", in comfort we are happy.)
I took the shot above at sunset with my new ultra-wide prime (no zoom) lens. The lens is manual focus, but who cares with a lens this wide where stopping down a bit gives me sharp focus from a few inches to infinity.
And I just love the lack of distortion and lovely image rendering this lens delivers for less than a third the price of a quality fast and wide zoom—highly recommended.