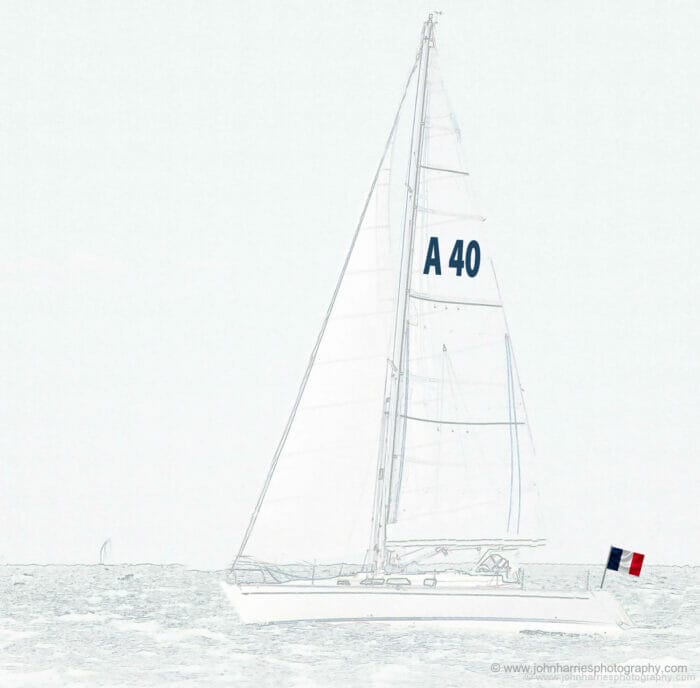 I am super excited to reveal that we have been approached by a team who are interested in making the Adventure 40 a real boat we can buy.
For those of you who were not readers from 2012 to 2016, the Adventure 40 is a project here at AAC to specify and then encourage the building of a simple, fast and reliable offshore cruising boat that could be bought brand new and ready to sail around the world for US$200,000 (2012 Dollars).
We have 16 articles that I wrote over the following four years defining the concept and boat. To really understand what a cool boat this will be you need to read the lot in sequence, but you can get a quick overview by reading the articles I have linked to in Further Reading.
There Is A Market
This is clearly an idea that has legs since by the time we were four years into it we had over 350 people who had registered as interested in the Adventure 40 and about ten who said they were ready to put a deposit on one of the first batch of boats.
The Problem
Sadly, the project went into hiatus when the two guys who took it on did not deliver on their promises.
And that's where things have been for the last 5 years.
A New Life
But a couple of months ago I got an email from Pascal Binet and Maxime Gérardin, both from France, together with a plan to get the Adventure 40 built in their home country, a location that makes a lot of sense to me since French boatbuilders have long been the masters of building boats in a cost-efficient way.
A Great Place To Build
And, yes, I'm aware that most of those boats are the absolute antithesis of the Adventure 40 concept, but that's simply a function of those builders being smart enough to supply the market with what it wants, rather than what it actually needs to go offshore cruising—never blame a manufacturer for fulfilling the desires of buyers.
Or, to put it more positively, I'm sure that if we resurrect the informed market for the real offshore cruising boat that we created five years ago here at AAC, there are several existing boatbuilders in France capable of producing that boat with high and consistent quality.
Prioritize What Matters
To do that we have to show those builders that we buyers would rather have, for example, a keel-to-hull joint that will withstand a full-speed grounding, than twin wheels and rudders.
This is the key to hitting the price point and not sacrificing quality in the process. For example, the numbers we did showed that the savings gained from a tiller rather than twin wheels would fund said keel joint and a massively strong single rudder, with money left over—quality is about smart prioritization, not throwing money at the problem.
About Them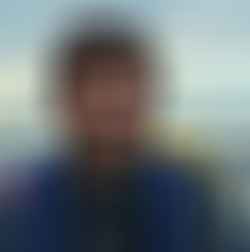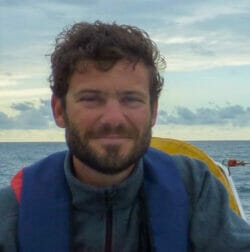 Maxime, at 32, is the ideal age to bring a combination of energy and experience to bear on the project. He also gained his sailing experience in the same club and sailing school environment that Pascal operates in.
Maxime also has a young family and so can add that perspective as well. And he is a potential buyer of one of the first boats.
Both Pascal and Maxime are engineering trained (not sure of their professional designations in France) and both have deep project management experience. Better yet, they blend those professional qualifications with a lot of sailing experience.
Even better, much (most?) of that experience is within the French club and sailing school culture that emphasizes good training and cooperative use of resources much more than the more individual ownership culture prevalent here in North America.
Update March 2022
Pascal has bow left the project.
Here's Maxime on what happened:
Pascal and I worked hard together to launch the French part of the Adventure 40 project, and, among many other things, were together in choosing Vincent as designer. However, on the way to taking the project further, our views on priorities and on several decisions diverged (for instance, on taking on the personal risk of guaranteeing the design fee), to the point where I eventually called it a breakup. This doesn't take away from the many things that Pascal has done for the Adventure 40.
I never met Pascal, but I enjoyed our communications and will be forever grateful to him for being part of the French team who resurrected the project.
Credibility
One thing that really impressed me is that Pascal and Maxime's first approach to me included a written plan. And since then they have updated and expanded said plan, including adding milestones, without any prodding from me. A sure sign of people who get stuff done. Not surprising since both guys have professional track records of completed projects.
A Great Time
Of course, no matter how ideal Pascal and Maxime are for the project, that does not necessarily guarantee success, but one thing I can tell you for sure, based on Phyllis' and my recent efforts to find a good-quality fun 40-foot boat to replace our McCurdy and Rhodes 56, there has never been a better time to do this.
There have never been many decent ready-to-go offshore boats around, but now, after the COVID-induced buying frenzy of the last year (didn't see that one coming), there is pretty much nothing left except very expensive boats, or basket cases that will break their new owners' hearts and wallets long before they go anywhere.
Competitive With Refits
Talking of that, the refit budget work Colin and I did last year showed clearly that the idea of buying an old boat and fixing it for peanuts to be safe and comfortable for offshore cruising is in most cases a pipe dream.
So even if the eventual price of the A40 must be more than the original target of US$200,00—some increase will clearly be required just to take the inflation of the last 9 years into account—she will still be for many people a better alternative that refitting an old boat.
And one thing COVID has taught all of us is that life is uncertain and short, so grasp it with both hands—do you want to grind fibreglass or go voyaging?
What If Still Too Much Money?
The other cool thing is that even for those who can't afford a new Adventure 40—while much less expensive than most new boats, it's still a lot of money—there are still benefits just because the boat exists:
Will take the pressure off the secondhand market for decent refit candidates.
Will in time result in a pool of relatively new secondhand Adventure 40s for sale.
Shared Ownership
I can also see that this project can, and should, result in fleets of shared-use Adventure 40s (very much the European model that Pascal and Maxime sail in) available to enjoy for a small fraction of the cost of individual ownership.
Low Cost Of Ownership
Also, the cost of ownership on the Adventure 40 will be way lower than most refitted boats because Adventure 40s, if we do this right, will both hold their value and cost less to maintain.
The Strategy
Pascal and Maxime's strategy is to act as facilitators to bring together all the parts—design, building, marketing—using existing resources in Europe, rather than trying to reinvent the wheel by setting up a new builder. Makes a lot of sense to me.
The Plan
Phase 1
As with the original Adventure 40, Pascal and Maxime's intent is to solicit input from AAC members as the boat is specified.
That said, it's important to understand that the Adventure 40 was never a crowd-sourced boat and is not intended to be one now, but rather a wholesome boat that started out as a distillation of my offshore voyaging experience, and then was, and will continue to be, tested with the crowd and improved with suggestions that are consistent with the core concepts.
After the initial specification and consultation with AAC members, scheduled to be completed by late summer 2021, the project will progress through four more phases. I will let Pascal and Maxime tell you about them (lightly edited):
Phase 2 – Preliminary design of the boat
A preliminary design is necessary to know more about the demand for the Adventure 40. We don't need the complete architectural study at this point, but we do need a preliminary study: hull, deck and rig plans, weight distribution, keel, engine and rudder configuration, and interior layout. Hence an architect will be chosen, to whom a preliminary study will be ordered. The financing of this study will have to be defined.
Phase 2 is complete when we have a preliminary design (v2) that is consistent, well-explained, well-illustrated, and, above all, true to Specifications V1.x.
Phase 3 – Finalization of the design of the boat and the entire project
Phase 3 is the most crucial for the success of the project. We will:
determine the number of boats to be built per year,
have the detailed plans (V3.0) drawn by the architect, and certificated (CE marking),
decide our strategy regarding "testing and adjusting" : what is tested then frozen from V3 on, and what can be adjusted after the first boat,
finalize the choice of the shipyard and the organization,
decide on the selling price.
Phase 4 – Deploying the human, technical and financial resources
Phase 4 will involve the large monetary investments:
preparing the shipyard and its tools,
building the molds,
building boat #1 (A40 V4.0), and verifying the interior arrangement in the process,
test-sailing boat #1.
Phase 5 – Production
Then the serial building will start.
Conclusion
There you have it, a credible plan to make the Adventure 40 real from two guys who have ideal experience, both sailing and professional.
This is exactly what I hoped would happen all along: that someone would understand the potential of the Adventure 40 project and take the first steps without me having to "sell" them on the idea.
Will the Adventure 40 become a real boat now? That's mostly up to us (the market) to show we are smart enough to turn our backs on cheaply built marina queens and embrace a real offshore boat at a fair price.
Further Reading
A quick introduction to the Adventure 40 free to non-members:
Sign Up
So if you are interested in buying an Adventure 40, please sign up on the form below to receive future updates on the boat.
We will only send you emails that are relevant to the Adventure 40.
Comments
If you have questions or thoughts, please leave a comment. I will be available as usual and Maxime will be available every few days (he has a demanding "real" job) to answer questions.