Before I get going on the keel, a huge thank you to all of you who contributed to funding the initial design. While Phyllis and I, and AAC, won't see any of that money, I'm still hugely excited that finally, after nearly 10 years of effort, the Adventure 40 has passed the ultimate test of any new business idea: are people willing to part with money.
Speaking of which, as at the time of writing, the Adventure 40 gofundme campaign is just €660 away from the goal of €15,000, so if you can help fill that gap, it would be great.
Back to the keel design, which is one of the many things that will make the Adventure 40 better for offshore cruising than most any other boat out there.
Draft
The Adventure 40 will draw about 6.5 feet (2 meters).
We chose this draft based on Phyllis and my long-term cruising experience, because it provides the best tradeoff between being able to access most cruising grounds and performance.
For example, with that draft we were able to cruise the Bahamas (with limitations and care) and get into most river mouths on the East Coast of the UK and inlets on the Eastern Seaboard of the United States.
And the A40 will be more close-winded than our McCurdy and Rhodes 56 since, on the smaller boat, the vertical measurement of the keel (the span¹) will be greater for the same draft and it is that parameter that, all other things being equal, governs performance.
¹We sometimes see "span" misused to describe the horizontal measurement of a keel, but that measurement is the "chord". I will use those terms for the rest of the article.
Not A Shoal-Draft Fin
This span depth issue is also why shoal-draft fin-keel boats don't make a lot of sense for offshore cruising. For example, if we reduce the draft to say 5 feet (1.5 m), one might logically assume that's only a 23% reduction and so maybe worth it for more harbour accessibility.
But that's not the way it works. Let's assume that the boat hull draws say 1.5 feet (.45 m), then the keel span on a 6.5 foot draft boat is 5 feet (1.5 m), and the span on the same boat drawing 5 feet becomes just 3.5 feet (1 m), a difference of 30%.
But wait, it gets worse.
The optimal relationship between chord and span is deep and narrow—look at racing boats—so the further we get from that ideal the less lift and more drag we get, but to end up with anywhere close to the same resistance to leeway, and to carry the required ballast, the shallower boat must have a longer keel chord.
And worse still: making the keel shallower with a longer chord raises the ballast, which, in turn, means we need more of it to balance the same sail area, but that added ballast drives the boat down in the water, which means we need more sail and have less payload…OK, I will stop, you get the picture.
The key takeaway is that shoal-draft fin keels carry a lot of downside for a limited upside, in this case a big decrease in performance for just 18″ (.45 m) of draft reduction.
Relentless Offshore Focus
Bottom line on draft, as always with the Adventure 40, is we are putting sailing performance offshore ahead of all else.
Not For Everyone
Of course, the downside of this focus is that there will be a fair proportion of potential buyers for whom the boat won't work, either because they want to keep the boat in a shallow area or because their desired cruising grounds are shallow.
That's unfortunate, but it's also the right thing to do, since we only have to look around to see that much of the reason there are so many poor offshore boats on the market today is that the designer attempted to make everyone happy to maximize sales.
It's a great truth that a design that tries to be good for everything, in fact ends up being really good for nothing.
The Right Answer To Shallow Draft
The other angle on this is, if we truly want a shoal draft boat, the right answer is to buy a boat designed from scratch with that goal, like a Boréal with a really shallow draft of a little over three feet (1 m).
Also, at least to me, it makes no sense to buy a shoal-draft boat that can't dry out—either go the whole hog or not at all. So if we truly want shoal draft, a centreboard is the way to go. (Some multihulls are a good option, too.)
A shoal-draft fin-keel boat drawing say five feet (1.45 m) is neither fish nor fowl—once again, not really good at anything.
No Options
Of course, some might suggest that we should just offer a shoal fin keel as an option, even though we know that's a poor compromise, just to get more sales, but that violates one of the most important core Adventure 40 principles: no options.
And this would be one of the worst ways to break that rule, since offering a shoal keel would be particularly onerous and expensive because doing it right not only requires managing the complexities of some boats on the production line having a different keel, but also different keel-attachment engineering and build, since the chord would be longer on a shoal keel.
As always with the Adventure 40, if the builder is going to be able to deliver the boat for our target price without compromising quality, and make a fair profit, complications like keel options must be eliminated.
Lifting Keel?
So what about just building the standard boat with a centreboard? Yes, there are a lot of things to like about moving appendages, but they also add a lot of expense and complication, not only to the keel but also the rudder, so not a viable option for this project where we are focusing on delivering a high-quality boat at the most reasonable price possible.
Also, all other things being equal, a fin keel offshore boat will always be a better sailor than one with a centreboard.
That said, who knows, maybe one day there will be an Adventure 40CV (centreboard version), purpose designed from scratch—the hull and interior arrangement will be very different and probably the rig, too—to do the shallow draft thing right and sold as an alternative to the Adventure 40PV (performance version)—each boat optimized for its mission.
Keel Shape
Enough on draft, on to shape.
One of the things that has advanced a lot in recent years is optimizing keel shape to make the boat close-winded, while keeping drag as low as possible for speed, and without having to make the draft crazy-deep.
As an example of how things have advanced, the smaller and more race-oriented version of our McCurdy and Rhodes 56, Selkie, designed in the eighties, draws the same at 6.62 feet (2 m), even though she is 18 (5.5 m) feet shorter, at only 38 feet (11.5 m)!
But today, using keel shape advances, we can beat her legendary performance at the same draft, particularly since the A40 will not be constrained by the IOR rule as Selkie was.
And we have a designer on the team who has the skills, experience and design tools to take every advantage of those advances.
We should not miss that compared to even boats designed ten to twenty years ago, the Adventure 40 will have noticeably better performance, particularly to windward—this is not going to be your father's keel…or even some 70-year-old, old-fart's keel.
Why Performance Matters
Some will argue that windward performance does not matter in a cruising boat, but speaking as someone who cruised a boat with less than sparkling close-windedness² for over a quarter of a century, I would have given a lot to reduce her leeway, even by a couple of degrees, while picking up even a couple of degrees of pointing.
²Due to a short-span keel, coupled with a keel designed before the importance of optimizing the shape of the bottom part to reduce cross flow from the windward to leeward side over the bottom edge was fully appreciated.
That might not sound like a lot, but five degrees made good toward our desired course when the wind is forward, can make days of difference on a long rugged passage, or hours of difference over the course of a long day.
And, anyway, pointing higher and going fast is more fun…particularly if there are other boats around…oops, my closet racer is out and about again.
Seriously, beating all day, or worse still for days on end, on a boat that barely makes good 100° to 105° tacking angle as most cruising boats are actually capable of, at best, at least once the water gets lumpy, gets disheartening and tends to lead to that well-known cruiser's affliction: itchy engine-ignition finger—good sailing performance is green, too, since we will motor less.
Bottom line, fast is fun, as long as it's not taken to extremes that make the boat uncomfortable, and the A40 team has already committed to preventing that.
Bulb Keel
The boat will have a bulb-type keel to both move the weight down, which results in a lighter keel for the same stability and more payload, and increases the end-plate effect as I discussed above, which contributes to efficiency—bulbs are a big and multiple win.
That said, the bulb will not extend forward of the keel leading edge, since that's a gold-plated invitation for something in the water to get fouled on the keel—fishing gear, for example—and would also screw up the French team's plans to make the keel grounding resistant.
Conclusion
In conclusion…hmm…no conclusion until:
Part 2
In Part 2, all written and ready to publish in a few days, I will delve into some very exciting work that the French team has already done on keel strength and grounding resistance, as well as write about materials and attachment…and then I will come up with a pithy, insightful, and, of course, brilliantly-worded conclusion.
Sign Up
If the Adventure 40 is for you, please sign up as interested.
Adventure 40 Swag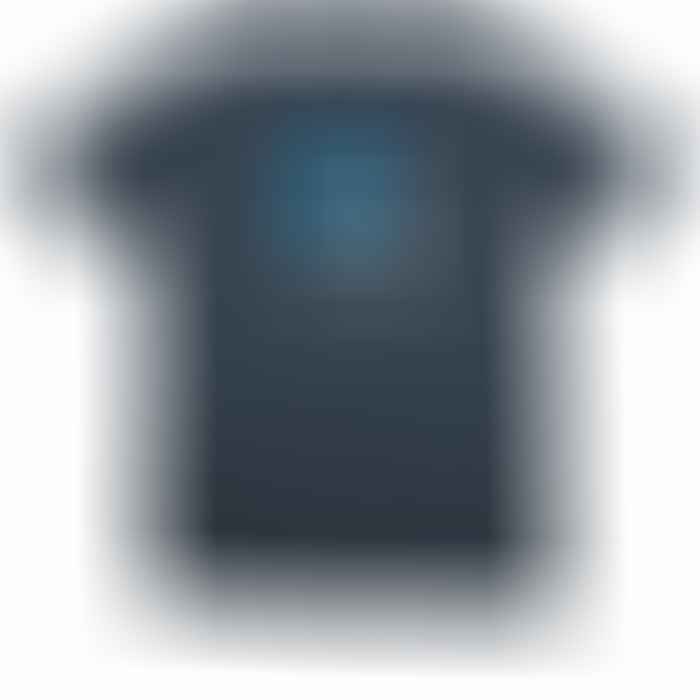 And don't forget that there is some very cool Adventure 40 swag available, thanks to the efforts of member Scott. Phyllis loves her A40 hoodie and both of us are very impressed by the quality of our tee-shirts. I particularly like my long-sleeved one.
Wearing A40 gear is a great way to help promote the boat.
Comments
If you have added thoughts or questions, please leave a comment.