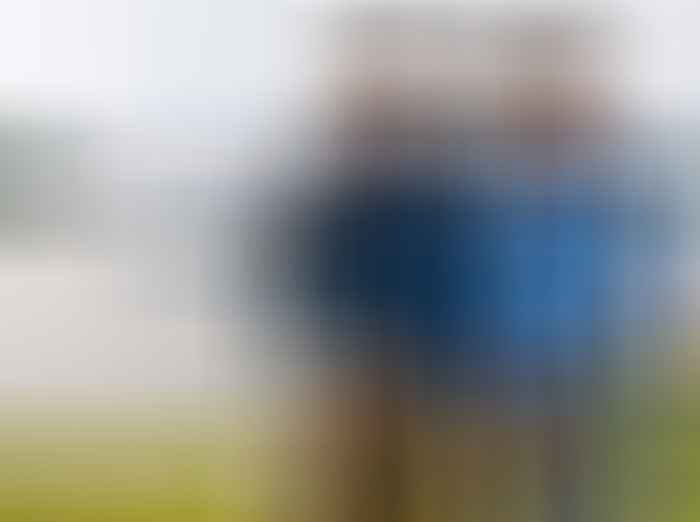 Lin Pardey's memoir, Bull Canyon: A Boatbuilder, A Writer and Other Wildlife, is the engaging story of building Taleisin, their second boat, in a California canyon. The book is a fun read but what really resonated with me is Lin's description of what Seraffyn, their first boat, meant to them:
…the link we had with the beginning of our relationship, the one constant we had besides each other in an ever-changing life.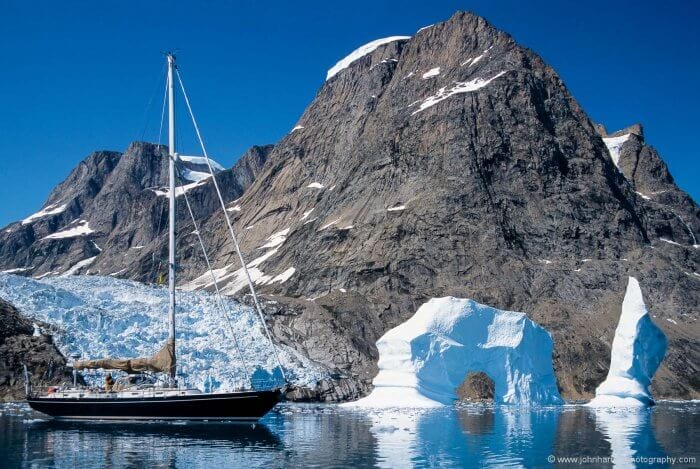 I couldn't describe the role Morgan's Cloud has played in my life any better than that, nor could I have stumbled across this sentiment at a more propitious time, for December 2016 will mark 25 years that John has owned Morgan's Cloud and 20 years since John and Morgan's Cloud entered my life.
The One Constant Link
It was Morgan's Cloud that brought my friends Doug and Sandy together with John when they met sailing in the Bras d'Or Lakes in the early '90s, followed by Doug going as crew with John on multiple northern voyages.
And, though John and I had an enjoyable dinner together thanks to Doug and Sandy's introduction, if I hadn't accompanied him on Morgan's Cloud for that early spring delivery from Bermuda to Maine—when none of his (in-the-know) Bermudian friends would go—the fragile connection between us would never have survived our ensuing separation—John carrying on from Maine to cruise the Arctic and on to Europe, and me back to Newfoundland after my one-year stint in Bermuda (well, that was the plan, anyway!).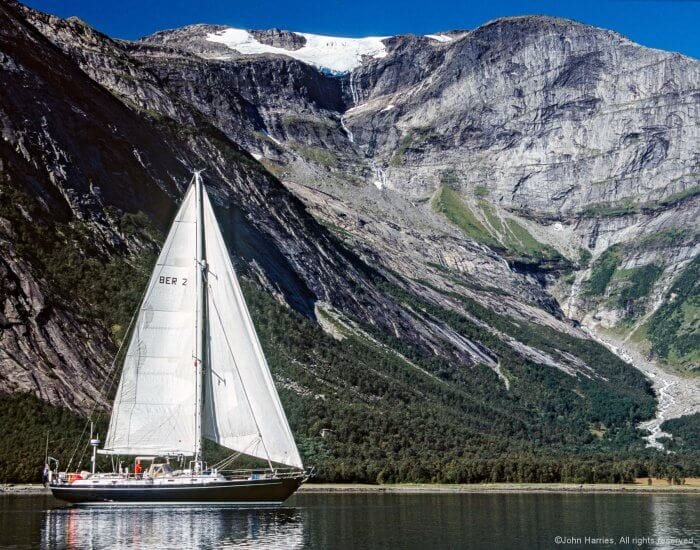 Since then John and I have sailed tens of thousands of miles together on Morgan's Cloud. She's been our home, our magic carpet, and our entrée into the lives of people wherever we go—the one constant besides each other in our ever-changing life (thanks, Lin).
Blood, Sweat and (A Few) Tears
Then there's the sweat equity we've put into Morgan's Cloud over the last 25 years, as we've shaped her to suit us and our philosophy of cruising:
navigation equipment on deck,
simple gear,
efficient rig, etc.;
and our philosophy of what makes a beautiful boat:
almost all the exterior varnish gone,
teak deck removed and industrial Treadmaster in its place,
stainless handrails instead of wood,
black galvanized hatches instead of white paint, etc.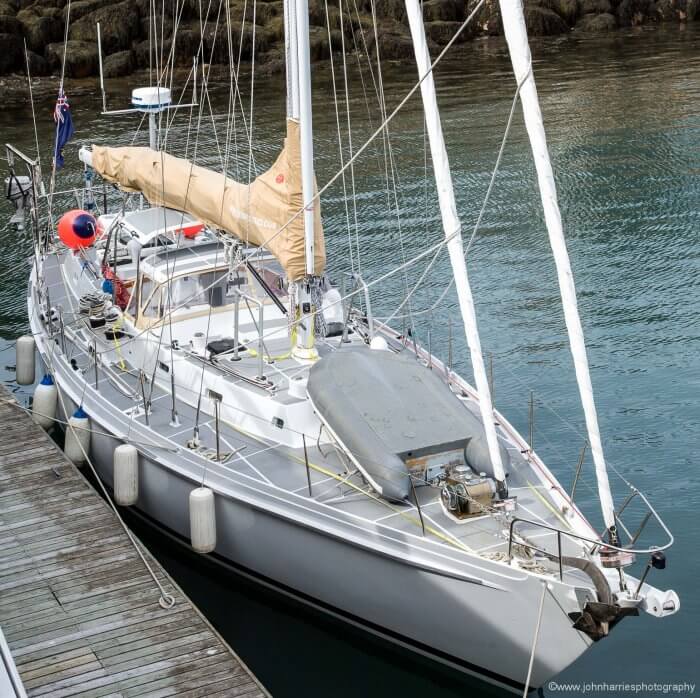 "Beauty is as beauty does" and "doesn't she look the bizz" are two of our favourite phrases to describe the present Morgan's Cloud. Where she was once a yacht, she is now an expedition sailboat.
We never forget, however, how fortunate we were to start with a beautifully-designed boat, both aesthetically and for sailing ability, thanks to the designer Jim McCurdy.
Part-Time Voyaging With a Full-Time Boat
As I wrote about in my post about our transition to part-time voyaging, one of the most stressful parts of this (very slow!) process is what to do about Morgan's Cloud.
We take our responsibility to care for her properly very seriously—she's not replaceable. But taking care of her properly is a lot of work, which is becoming harder as we get older.
We also take our responsibility to use her properly very seriously—she's not a marina queen, she's an offshore voyaging boat. But can we use her properly on a part-time basis or do we need to move to a smaller boat?
(John will be writing about these considerations in upcoming posts.)
Mixed Feelings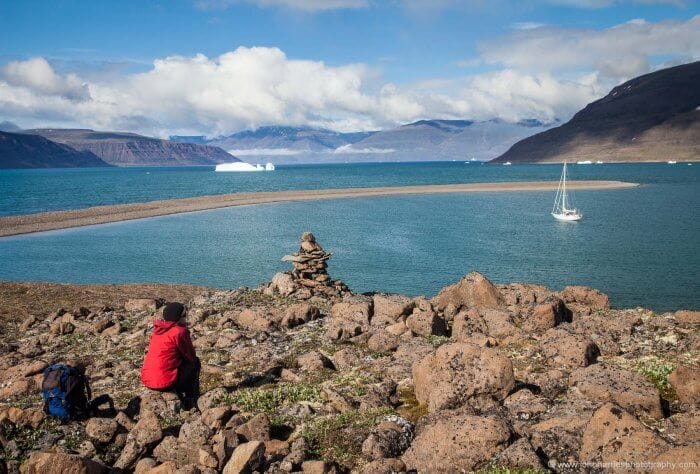 On a prosaic (but I think relevant) note, both John and I have slept more nights on Morgan's Cloud than any one other place, ever. She makes a wonderful home, one we are extremely attached to, which is why we have considered a move to warmer climes, where we won't have to move off the boat to be part of a community.
And, added to all this, without going into any details, we are also facing a non-life threatening, as far as we know, but who-knows-how-disabling-it-will-be health problem, which is muddying the waters of where to go, how to go, what to do next.
All of which are part and parcel of our mixed feelings as we anticipate our anniversary(s) in December.
Thank You
Thanks very much to our friend Sarah Webber for making and sharing the lead image of the three of us.