We received a question a while ago that got us both thinking: "Why did you start cruising, why do you keep cruising, and how long will you keep doing it?"
The first part of the question is easy to answer: Our sailing life has been a natural progression from trips during work vacations, to six-month expeditions, to finally quitting our land-based jobs and moving aboard full-time (in 1996).
The complicated part of the question to answer is why we keep cruising. It's complicated because we've come to realize that what we do on Morgan's Cloud isn't actually cruising. Let me explain.
I think most people, if asked to define cruising, would say it is sailing from place to place, either around the world or north and south with the seasons.
It was nine years ago when John and I accepted that we don't like being constantly on the move. We realized this after sailing something like 12,000 miles in 15 months (from Newfoundland to Bermuda, down to the Caribbean, back up to Greenland, and across to the UK). By the time we finally washed up in London, we felt isolated, exhausted, and bored. So now, between voyages, we stay in one place for four to six months of the year, which gives us a chance to put down roots somewhere, even if only for a short time.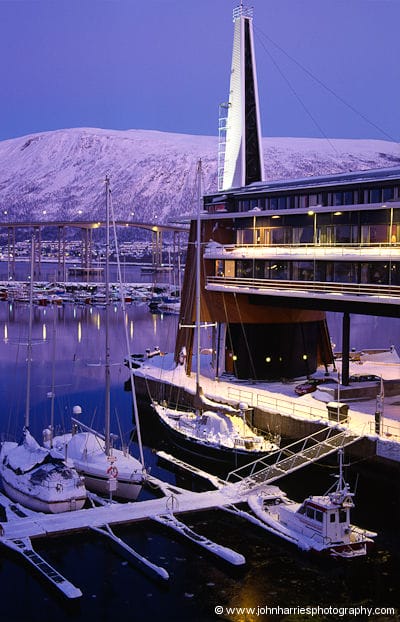 Over the years we've also come to realize that cruising (a big part of which is boat maintenance) was not providing us with enough intellectual and creative stimulation. So much so that we were seriously thinking of moving off the boat and getting jobs when Herb McCormick at Cruising World encouraged us to write and take photographs. These are challenging and creative pursuits that not only give us a deeper appreciation of and connection to the places and people we visit, but also provide a wonderful contrast to boat maintenance chores, which we now look forward to as a break from the computer. Of course, the income generated helps too.
And yet, when we tell other cruisers that we have to get back to work (at present getting the 2009 Edition of the Norwegian Cruising Guide ready for publishing), the majority of them look at us pityingly before turning back to their fellow 'retirees'.
Now to the final part of the question: How long will we keep voyaging (a term I prefer to cruising, which has a sense of aimless drifting to it)? I would guess for as long as we have challenging and creative work that we can do while living aboard. Because there's one thing I do know: We're not retiring any time soon!
*Quote from Victor Hugo. Definition of 'voyage': a long journey to a foreign or distant place, especially by sea (Free Online Dictionary).