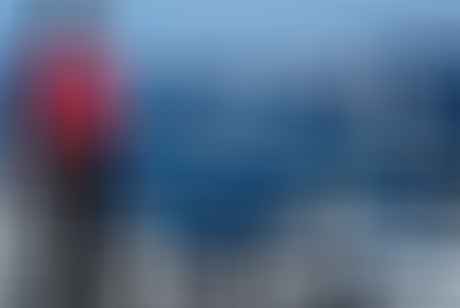 After one of our challenging Arctic cruises, we were met on the dock in Northeast Harbor, Maine by our friend, Phil, a rock climber of some renown. The first words out of his mouth were, "Have you got over the 'I'm never doing that again' phase yet?"
It seems that mountain climbers go through the same thing we do during an expedition: "God, if you just get me out of this one (i.e. safely off the mountain in Phil's case; safe in a southern harbour in our case), I'll never ever do this again!"
So why do we return to the north again and again if we sometimes feel like this when we're there? One of the main reasons is because we can actually explore up there, something which it is almost impossible to do anymore in our over-mapped world. Here are a few examples:
Southeast Greenland
The 250 mile-long stretch of coast from Cape Farewell to Ammassalik has historically been so icy and inhospitable that even Greenlandics couldn't survive there. The only chart for the area is 1:250,000, comparable to sailing the entire coast of New England—or old England for that matter—on one chart. The official pilots (Danish and English) have only a few pages for this area with entries like, "This anchorage was used by the 2nd Thule Expedition to shelter from a storm in 1905". Wow! And there are anchorages we've found during our three voyages there, like (as we brashly call it) "Morgan's Cloud Havn" in Lindenowfjord, that aren't even mentioned in the pilots. (Since we first went there in 1997, the RCC Pilotage Foundation's Cruising Guide to Faeroe, Iceland, and Greenland has added some information on the SE Coast, including our information on MC Havn.)
Nordaustlandet, Svalbard
Hinlopen Strait, which runs between the islands of Spitsbergen and Nordaustlandet in the Svalbard Archipelago, has only recently been partially charted (late 1990s). When we visited there in 2002, we were able to explore anchorages in the Strait and on the west coast of Nordaustlandet that were not in any of the literature. As a friend said then, "More people have been to the top of Mount Everest than have sailed a yacht through Hinlopen Strait." (We have since added a section on Hinlopen Strait and Nordaustlandet to the Norwegian Cruising Guide, which we publish.)
Baffin Island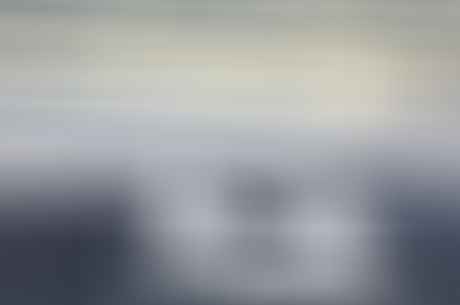 Baffin Island is comparable to southeast Greenland in terms of isolation and lack of charting but added to the mix is horrendous weather and no cruising information at all (except for a few anecdotal accounts we collected from fellow voyagers for this summer's trip).
We first visited Baffin 16 years ago when John and crew made their landfall from Greenland at Tookalito Inlet, an uncharted fjord on the southeast coast of Baffin (and they didn't have a forward scan sonar to make the experience a little less exciting!). This summer we made our landfall in Hawkes Bay, slightly further north, where we did some off-the-charts exploring before spending the night in a little bowl anchorage that our friend Finley found there a few years ago. With snow down to the water and absolutely no vegetation in sight, it felt like we were at the end of the world.
On our way to Tookalito the next day we saw a female walrus stick her head out of the water to check us out as we steamed by, her huge tusks gleaming. On our arrival at Tookalito we spent a wonderful few minutes watching a mother polar bear and two cubs wandering the shore of the inlet. Two spectacular experiences that alone made this trip worthwhile.
The Rewards
So for us, the opportunity to explore remote corners of the world has kept us going back for more, despite the isolation, the unreliable weather, the ice, and the iffy anchorages…Besides, there is no quicker way to lose weight than being cold, stressed and sleep-deprived!
Have you had any exploring experience (it doesn't have to be in the high latitudes!)? Please leave a comment.
Further Reading