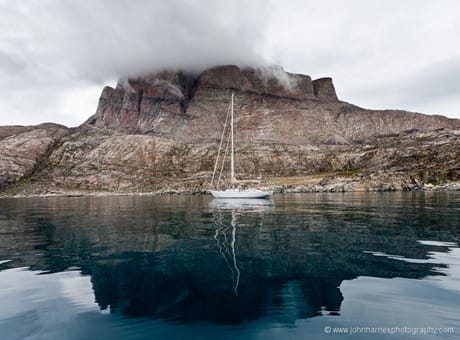 Here are a few milestones that we have experienced in the last month:

First Tree
Trees are for me, like most of us I suspect, something I just take for granted. That is until I have not seen one for over two months. We saw our first stunted spruce just north of Nain on the Labrador coast a month ago and they looked just wonderful. And the smell of spruce on the wind…divine.
But the really cool thing about trees is how they break the wind. Something you don't really realize until you have been anchored in the lee of a barren rock mountain as gusts howl down on you unimpeded by trees.
Out Of Bergy Water
We were sailing in water with ice in it for three months, and the strain of staring at the sea for hours on end looking for that growler that could sink us, hiding in the white-caps, was beginning to wear. I can't tell you how great it is to be able to go below while on watch to make a cup of tea without having to worry.
That's Hannah Gray in the photo, our crew from Greenland to Labrador, who did all of her share of ice watches plus much of mine (as did Phyllis) while I contrived to have some pressing "skipper duty". Oh, and the way Hannah is dressed indicates a warm day.
Crossed Our Outbound Track
About two weeks ago we completed our circumnavigation of Davis Strait by crossing our outbound track in the Straits of Belle Isle. It feels great to have accomplished what we set out to do without any major drama.
A Door Into Summer
After spending the entire summer wearing long underwear (not the same pair, I'm glad to say) as the first of many clothing layers topped off by full foul weather gear, or even an anti-exposure suit, stripping it all off (OK, not quite all) as we entered the warm micro-climate of the Bras d'Or Lakes, was heaven.
Back At Base Camp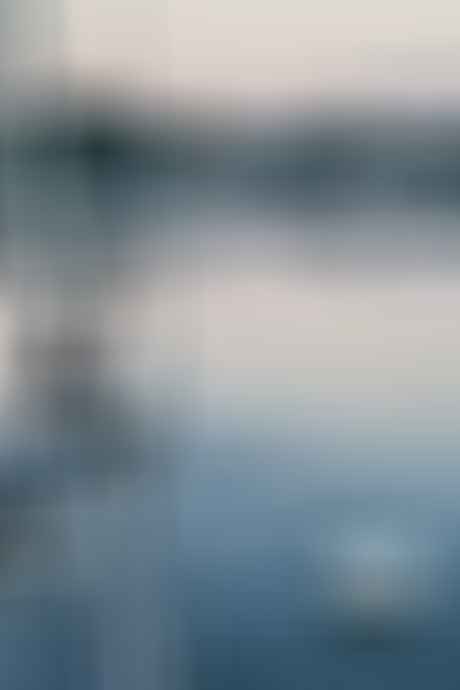 Yesterday we arrived back at our "Base Camp" in Nova Scotia, 110 days, 7000 nautical miles, and 60 degrees of latitude (30 up and 30 back) after leaving it.
And if you are wondering what the first photograph signifies, it is to remind us of why we go north, despite the challenges.