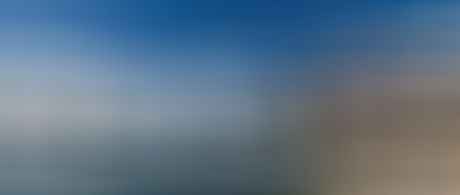 As I mentioned in an earlier chapter, getting to Aasiaat Greenland was Part I of our summer voyage. We are now well into Part II, which, as we have alluded to, is a science project.
We originally met Grete, an anthropologist, when we were living in Tromsø Norway on Morgan's Cloud. She has spent the last few years working in the area of climate change. Here is her précis of the situation:

The Arctic is warming and it is happening at an even faster rate and greater magnitude than scientists projected only a few years ago. The warming temperatures can be attributed to a combination of natural climate variation and our own CO2 emissions. The evidence of the warming is found in sea ice melt, increased ocean temperatures, glacial retreats, and a change in types and abundance of animal species. An increasing number of scientific projects are focusing on the consequences of such warming for the residents of the Arctic, indigenous and non-indigenous alike.
I'll let her tell you about her current project, which we are playing a role in:
My project under the International Polar Year 2007-2008 (IPY) with the catchy name of CAVIAR: Community Adaptation and Vulnerability in the Arctic Regions, was founded on a conviction that we have to study the consequences of changes in climatic and societal conditions together, in a holistic manner. CAVIAR is a coordinated project with studies across all the eight Arctic countries, by a number of different researchers. We have used the same study methods, allowing us to compare and contrast our findings. In the CAVIAR project we are not focusing on climate change but on what the local people themselves deem as important challenges or opportunities in a world undergoing both environmental and societal change. The studies show that communities across the Arctic are experiencing a whole range of stresses, related to climatic, ecological, social, economic, cultural and political changes. In some cases globalization may pose a greater threat to communities than climate change alone. What we find however is that climate change exacerbates already tenuous conditions.
As part of the CAVIAR project, Grete wanted to visit a number of small hunting villages in Northwest Greenland:
An anthropologist would normally stay in one place and learn in-depth about a particular village. But on this field trip I am building on our CAVIAR study results and will take as many snapshots as time and weather will allow. I am using a combination of Greenlandic, Danish and Norwegian languages when I talk to the Greenlanders and through these conversations I am able to scratch the surface of what their own concerns are with respect to societal and climatic conditions.
But the logistics of doing this type of research can be difficult, which is where Morgan's Cloud comes in:
Having lived in a small village in East Greenland for nearly two years in the mid-nineties, and having visited Greenland on many occasions over the past 20 years, it is fantastic to be back here and do field work from a sailboat in an area I have never been before. I am now able to visit beautiful Northwest Greenlandic villages in a much larger region than I would have been able to by other means of travel. It would not be easy to fly in with a helicopter, at the mercy of Air Greenland schedules and weather, and try to find a place to stay. Most villages do not have accommodation and tenting can be a challenge with loose dogs running about. A sailboat is of course vulnerable to weather and sea ice and requires certain anchoring conditions, but it still provides a great platform for carrying out this kind of research.
We'll talk more about the project and some of Grete's findings in a later chapter.