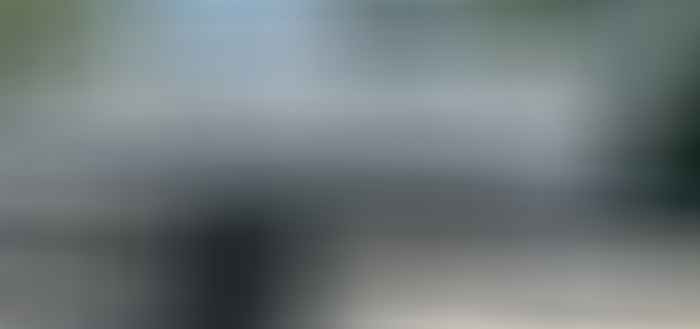 As any of you who have read my stuff for a while know, I dislike the "which is better" meme. Instead, I generally prefer to compare cruising boats and gear through the lens of "which is better for a given usage".
But after five decades of going offshore there are some things I feel strongly about. This is one:
For long-distance shorthanded offshore voyaging, easily driven boats are way better.

Me
Easily Driven?
But what does easily driven even mean?
It would be easy to assume that this means a boat that's easy to steer but that's just part of it.
When experienced sailors say a boat is "easily driven" they are referring to one that makes good progress without requiring undue work for, or stressing, her crew, even in adverse conditions.
We can further break that down into:
Sailboats
Monohull:
A boat that can reduce sail early (reef) and still go well, even in big waves, without undue motion and at reasonable heel angles.
Multihull:
Heel angle is not an issue for multihulls, but we still want an easily driven one because being able to reduce sail early and still keep going well reduces capsize risk and the huge loads that the structural members of multihulls (particularly cross beams) are subjected to, as well as reducing stress on the crew.
Motorboats:
A boat that uses minimum fuel at a reasonable cruise spreed, while moving through the water with an easy motion.
And, of course, if we cruise in a sailboat we are interested in a boat that is easily driven under both power and sail.
Why Easily Driven Matters
So "easily driven" is a phase that old farts…err...salts throw around a lot, but other than that we don't hear it much these days.
Is that just because we old salts are out of touch with modern reality?
Nope. Once we head offshore, an easily driven boat is the single biggest contributor to the comfort and safety of our voyage after the big five.
Boats that are hard to drive exhaust the crew by:
More pitching.
More heeling—heeling a lot might be no big thing on a day sail, but it's no fun when it goes on for days on end. Everything is harder:
More reefing.
More un-reefing—if the boat is hard to drive we need to set more sail the moment the wind drops, even a little, or she tends to get slow, and the motion gets uncomfortable—my Fastnet 45 suffered from this problem; this is first-hand experience talking.
More need to set specialized off-wind sails.
None of these things are that big a deal when day sailing, although an easily driven boat is still way more fun, but when this stuff goes on for days on end it's brutal.
And when crews, particularly shorthanded crews, can't sleep, eat and shit in comfort, mistakes start being made, which leads to stuff breaking; a self-reinforcing cycle that sometimes leads to disaster, and at the very least makes the voyage a trial, not a pleasure.
Wait, it gets worse: On a boat that's hard to drive through the water, passages go on for longer, because not only are these boats generally slower, they get slower still as the passage goes on and the crew get more tired and therefore don't add the sail required to keep a boat that's hard to drive moving.
Now some will say "who cares if we are slow, this is cruising". Wrong answer:
A passage that goes on longer ups the chance of getting caught out in nasty weather, which...yes, you got it...makes the voyage longer still.
As the crew get more tired they tend not to add more sail when the wind drops, and an under-canvassed sailboat offshore in waves has a more uncomfortable motion than one sailing properly, and that in turn makes the crew ever more tired.
Boats that are not easily driven are prone to nasty self-reinforcing cycles.
Swell Changes Everything
We may get away with a boat that's hard to drive inshore in smooth water, but once offshore in swell that same boat will turn into a recalcitrant monster.
Why Have I Never Heard About This?
So here we have one of the most critical selection criteria for a successful, fun, and safe offshore boat, but when was the last time you heard anyone even talking about whether or not the boat they are thinking of buying goes through the water easily?
Why? Because most boat buyers have not been offshore enough, in enough different boats, to know it matters, and those who do know probably already have easily driven boats.
Let's dig into how we can make sure we buy an easily driven boat. And then take a look at the things to avoid so we don't screw her up after we buy her.
To continue reading:
Or
Or