Question:
I am a fairly experienced Swedish sailor;  however, I have never "crossed the pond". We have decided to buy a MacGregor 65. There are several for sale at good prices in the US, but very few in Europe.
We will miss the most appropriate season [to cross the Atlantic]. Hence, I want to ask your advice about the best routes during August, September or October. The [four] crew all have extensive ocean experience.
If we can postpone, when is the end of the hurricane season?
Answer:
Let's start with the last question first: These days there are frequently hurricanes around well into November, so waiting will not increase your safety.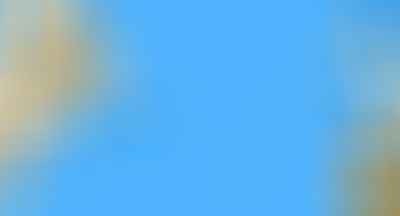 Since you will be transiting at the height of the hurricane season I think the best routeing would be the great circle from St. John's, Newfoundland to Ireland. This route is the shortest by far and has the added advantage of being as far as possible from the typical hurricane spawning grounds south of 25 degrees north latitude.
On this route, even if there are no hurricanes threatening (if there are you should not leave), you must be prepared for at least one full gale and possibly a multi-day storm. That is in August. Once September comes, the frequency and severity of dangerous weather goes up substantially. And in October, the North Atlantic that far north is simply no place for a yacht.
So much for how to cross. But I think there is a bigger question to be answered here: Should you try this crossing at all?
This would be a potentially tough passage in the strongest and best fitted-out offshore boat. The MacGregor 65, while a very interesting boat that has made many good passages, is a light weight, relatively inexpensive fibreglass boat with a large cockpit and lots of big ports in the cabin.

(Note that I have not done an in-depth evaluation of the MacGregor 65's construction, and that I'm not casting aspersions of a general nature on the boat's strength or seaworthiness. Nor am I one of those traditional boat owners that automatically consigns a light boat to the junk category. In fact I like light boats and kind of like the MacGregor 65. However, my guess is that it was not designed or built to cross the northern North Atlantic in late summer or fall.)
You need to ask yourself if this is the boat to be aboard in the full storm or possibly hurricane force conditions (with or without a hurricane) that might occur on your passage and which could go on for several days producing truly mountainous seas? As you think about that question, do not forget that this is the time of year and part of the ocean where the ocean liner Queen Elizabeth II got hit by a 90-foot (27 meter) wave.
Further, the boat will be new to you and with this schedule you will have only a few months to get to know how to sail her safely, find and fix any defects, and fit her out properly for such a voyage.
Based on the above, I would recommend that you buy your boat, enjoy cruising and getting to know her in coastal waters this summer, and then lay-up in the US or Canada before crossing the Atlantic in May or June next year via the Azores and possibly Bermuda; a longer, but much safer way home.
If, despite the above, you decide to attempt this, I would suggest, at the very least, fitting storm boards to the ports and reducing the volume of the cockpit, as well as buying, fitting and learning to deploy and recover a Jordon Series Drogue. On the safety gear list just some of the things you will need are: survival suits, a good life raft, storm sails, and the best cold weather clothing and foul weather gear money can buy.