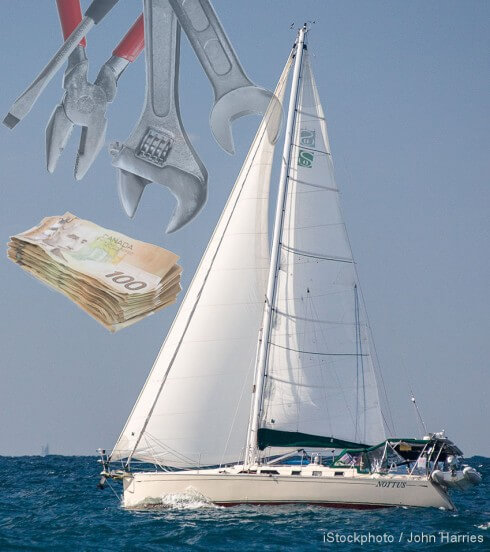 Why can't I see the rest of this post? (click here).In the last post in this Online Book, Matt did a great job examining the challenge of saving for an offshore boat. And we are working hard on reducing the capital cost of said boats with the Adventure 40.
But what about maintenance? How much does it cost to maintain a voyaging boat once you finally have one?
It's a hard question to answer because there are just so many variables; however, over the years, Phyllis and I have kept pretty good records of our expenditures on Morgan's Cloud, so I have come at the problem from an empirical angle and constructed a very simple spreadsheet that uses our experience and then extrapolates from that for boats that are larger or smaller.