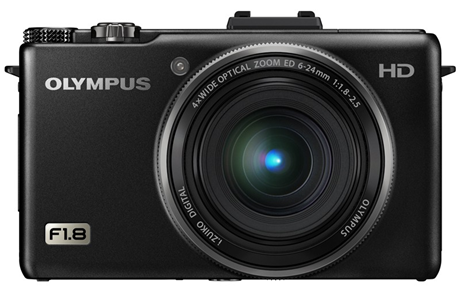 Don't miss the slide show at the end of this post
[Written October 13th] This morning, Phyllis and I were out for a short walk in Northeast Harbor, Maine, where we arrived yesterday after an overnight sail across from Nova Scotia. We were more in search of sticky-buns than photographs, but I slipped the newest and smallest of my three cameras into my pocket, just in case.
It was a rainy old morning and I would not have bothered carrying either my large camera with all its paraphernalia, or my medium one, which still requires a bag, albeit a small one. (More on those systems in upcoming posts.)  But because my Olympus XZ-1 fits into my coat pocket, I grabbed it. In fact, since I got the XZ-1 I'm rarely without a camera, which is way cool, since I can't tell you the number of great shots I have missed over the years when my bulkier gear was back on the boat.
Other features of the XZ-1 I like a lot, aside from its size, are:
Shoots RAW (as well as JPEG) and I always shoot in that format because of the flexibility in post processing. (By the way, don't go down the RAW road unless you are ready and willing to commit some serious time to learning to do it right. For most casual shooters JPEG is a better bet.)
Unlike most small cameras and smart phones, which are fitted with really junky lenses, it has a professional quality Olympus Zuiko fast 1.8 lens. And Olympus have long been famous for the quality of their glass—this lens is no exception.
Olympus has not tried to cram too many pixels onto the sensor, but has instead concentrated on image quality, which is outstanding for a camera this size.
It doesn't have too many features crammed onto it, making it reasonably easy to use.
It has complete creative control as well as fully automatic modes.
All in all, it is the nicest pocket camera I have seen to date with by far the best image quality. It makes a great small camera for the enthusiast and would also make a good first camera for any voyager just getting into photography.
This is the first post in what I'm thinking will be a series over the winter on the gear I use and my thinking on travel photography for cruisers. Please leave a comment on whether or not you think this a good idea, or if it is too far off topic for the site.
And here is what I got out of the XZ-1 this morning in less than an hour. I think I will title the shoot "The Season Is Over". None are great art, but all are shots I'm happy with. And I would not have made any of them without the camera I had in my pocket.
Click on the slide show to see full screen.
This SlideShowPro photo gallery requires the Flash Player plugin and a web browser with JavaScript enabled.
Slideshow requires a reasonably up to date copy of the Adobe Flash plug-in or iPhone/iPad or Android and that java script be enabled.
Disclosure
This post contains links to our affiliates. If you buy something using these links, we will receive a small commission that costs you nothing.