Since we first announced that we were selling Morgan's Cloud, a number of people have assumed the reasons are that now that we are getting older she is:
too big for us to handle,
and/or too much work to maintain.
Nope, and Nope.
Let's dig into that and then I will share why we are selling:
Easy To Handle
I have written many other places about how we have tricked the boat out to make her easy to handle (see Further Reading), so I won't repeat all that here, but the key factors are:
We keep the sail handling systems simple and low friction.
A larger boat, if properly designed, is a much more stable platform to work, eat and sleep on—you have to experience this offshore to really get it. The result is that not only is the boat pretty easy to handle, we are less tired and better fed than we would be on a smaller boat at sea, and that in turn makes everything easier.
We have our close-quarters boat handling gear set up and our skills polished so getting alongside is easy.
We have refined our anchoring gear so it's reliable and easy to use. For example, some years ago we completely rebuilt the anchor locker so that it stows 380 feet of chain with no manual flaking—just one of the many changes we have made over the years.
Maintenance Burden, Or Not
Phyllis and I fully expect that whatever new-to-us boat we replace Morgan's Cloud with will be more of a maintenance burden, not less. I know that's counterintuitive, but it's true because: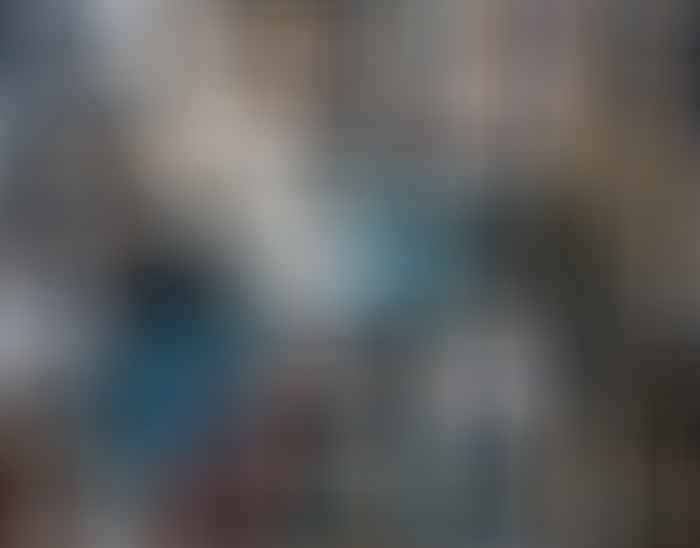 The effort of fixing something on a boat is reduced in large part if we have great access as we do on Morgan's Cloud with her walk-in engine room.
Great access means that we often see problems way before they would be apparent on a smaller boat with gear crammed in tiny spaces.
The size of the boat enables us to carry a huge spare part inventory—often, more than half of the time and aggravation involved in fixing something on a voyaging boat is sourcing the parts, and that only gets worse in a strange place with no car.
We also carry a huge tool inventory that we have been upgrading and refining for nearly three decades—we can't fix it if we don't have the right tool.
Having a real workbench right next to the engine room changes jobs that can be real horrors on most boats into easy, or at least way easier, tasks.
The engine room and work bench arrangement mean that we don't have to disrupt our living spaces to fix or repair gear. Heck, on smaller boats just doing an oil change makes the boat untenable because the companionway has been removed and there's stuff all over the salon sole.
A bigger boat gives us room to install commercial grade gear and machinery.
We have spent 27 years refining her systems, often to make them both more reliable and easier to maintain.
Over the years we have removed most of the wood on deck and replaced it with stainless steel (hand rails) and aluminum (toe rails) so there is very little left to maintain.
Is It Always This Way?
So, are all bigger boats easy to maintain? Nope, not a bit of it. The two differentiators that make this work are simplicity and decent machinery spaces:
Simplicity
The other way larger boats can be made easy to handle is to add automation to the rig, including electric winches, in-mast or in-boom furling, and electric roller furling, but that's all complicated and hard to maintain and, worse still, requires bigger batteries and more complex charging systems—and on it goes.
And because bigger boats have more volume, the owner is often tempted to install every convenience of home: washing machine, dryer, ice maker, air conditioning, etc. And that in turn requires a bigger generator and a huge watermaker—and on it goes.
The equation is:
A big boat + complex automated sail handling systems + all the comforts of a condominium = a boat that needs a full-time professional skipper, or a very busy and skilled owner, to keep her functioning.
There's only one type of boat with a worse result for that equation: a small boat with all that stuff—access will, generally, be worse.
In contrast, there is nothing on Morgan's Cloud that the owner of a simple 40-foot cruising boat would not recognize. Our gear is just bigger…and easier to access.
Just an aside since I mentioned watermakers, because Morgan's Cloud carries 250 gallons of water (way more than any 40-footer could ever hope to carry) we have never felt the need for a watermaker—one of the most maintenance-needy systems on a boat. Hang out in any harbour where cruisers gather, and you will see the local watermaker tech run off his or her feet…while making a fortune.
Machinery & Deck Gear


The other way big boats become expensive maintenance headaches is by cramming way too much accommodation into the hull, leaving no room for adequate mechanical and/or gear spaces.
For example, if you ever get a chance, check out a Little Harbour 53/54 (a lovely boat in many ways) and ask to see the engine. It's jammed under the galley in most arrangements, with the generator installed over top of the transmission and driveline, looking for all the world as if the two are having kinky sex—definitely a boat for someone with deep pockets who pays others to do the maintenance.
And, further, the Little Harbour has very little room for deck gear. The result is that ones I have been on have at least one cabin stuffed with gear that should be in the lazarette or forepeak.
No, I'm not running down the Little Harbour 53/54. In fact, I'm a big fan of the late Brown-Thread-Ted-From-Marblehead (as Ted Turner used to call Ted Hood) and his boats. My purpose is only to point out that there are different approaches to bigger boats and that have-it-all has consequences.
Then Why Sell?
So, if Morgan's Cloud is both easy to handle and maintain, why the heck are we selling her? A bunch of reasons:
Done Cruising
Right from a little boy who devoured cruising books from the Hiscocks, Pyes, and Smeatons, I dreamed of voyaging on my own boat. And, through a combination of hard work and a huge amount of good fortune, I was able to do that for much of three decades, and for Phyllis it's over two decades.
But when we got back from three months circumnavigating Newfoundland in 2018, Phyllis realized she was done cruising. At first, although I understood, I was disappointed and started thinking about the practicalities of singlehanding and/or taking on crew, but then I realized I was done cruising, too.
The reasons are complex, and best left for another article, but the result is we simply no longer need a boat that is a safe, reliable, floating home for cruises lasting months.
This realization also meant that the motorboat option, taken up by so many aging sailors, makes no sense for us.
But Not Done Sailing
I was a sailor for 30 years before I ever became a voyager: dinghies, culminating in the sublime 505; and small keel boats, including one of the best to ever get wet, the Etchells 22; and nothing has changed. And Phyllis, while not as addicted as I am, has long wondered what it would be like to sail smaller boats.
Morgan's Cloud, while a truly great sailboat, and one we often sail for a day, or even just a few hours, when going somewhere, is not a boat we, or probably anybody, will regularly take for an afternoon sail just for the fun of being on the water.
Day Sailing
So we want a boat that can be ready to sail 10 minutes after we step aboard, and put to bed in 15.
And, some 20 years after my last ocean race in Morgan's Cloud, the competitive juices are flowing again, although more for a return to the day racing I enjoyed so much as a young man.
So does that mean we will just buy a simple day sailor? We did think about that, but no.
The Joy Of Being Aboard
We might be done longer duration cruising, but we still both love the simple—and they will be simple on the new boat—joys of sleeping aboard and waking up in a lovely anchorage, something we have an abundance of here in Nova Scotia.
But Not Too Simple
That said, I still love working on Morgan's Cloud, particularly designing and building simple, but elegant and functional, rigging, electrical and mechanical systems—whipping a new boat into shape should keep me out of bars for years.
Offshore?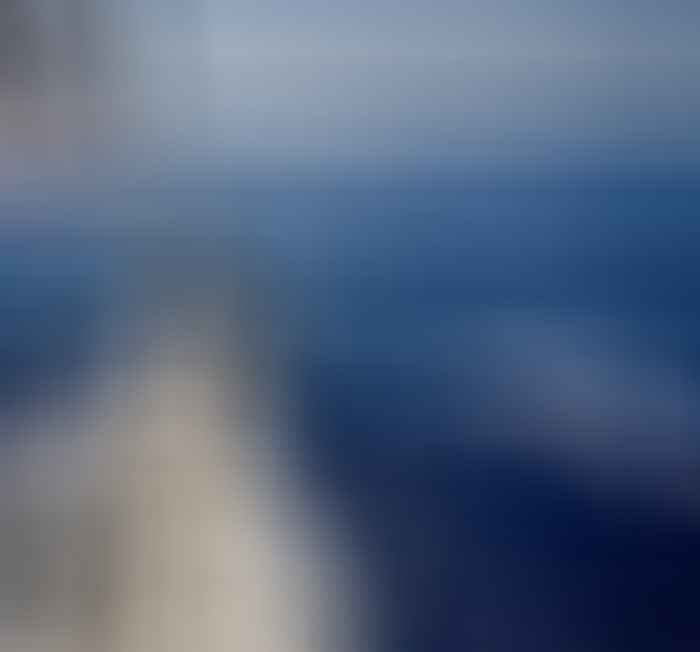 So are we done going offshore? Phyllis is, but I'm not sure. I'm no longer interested in long duration cruising, but an occasional ocean voyage still calls. A lot will depend on my health, which has been a bit wobbly in the last few years. So one of the biggest remaining questions in our deliberations about a new boat is does she need to be offshore capable? Don't know, but we will share once we figure it out.
Layup and Commissioning
Though Morgan's Cloud's size doesn't make her any harder to handle or maintain than pretty much any of the boats we are now considering buying, there's one exception to the latter: fall layup and spring commissioning, which is substantially more and heavier work than it would be on a smaller boat.
Back in the day when we lived aboard fulltime, and unstepped the mast once every three years or so for maintenance, that didn't matter, but since 2012 we have been laying up every winter, and because we are big believers in the cost and peace of mind benefits of inside storage with the rig out, that's a lot of work, even though we have it down to a fine art in partnership with our friends at East River Shipyard.
Eternal Vigilance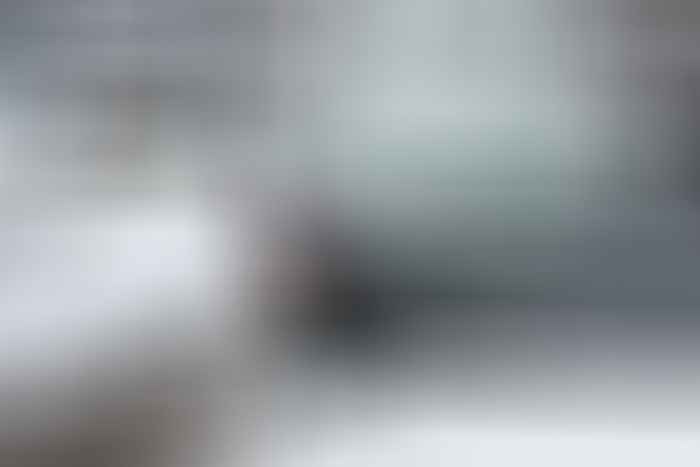 We did consider, and even tried, storing in the water, but the continuing vigilance required by having a boat in the water all year, particularly in our stormy and icy climate is, after 40 years of voyaging boat ownership, getting old—easy when we sailed to relatively benign places like South Carolina and the Bahamas each fall and lived aboard all winter.
And, further, both delivering the boat south (if and when that opens) or keeping her in the water here, interferes with other stuff we like to do, like the annual cross-country ski trip to the Canadian Rockies we have been enjoying for most winters over the last few years.
Summary
There you are, why we are selling Morgan's Cloud. Not what you thought, huh?
I also think it's important to be open about being done cruising. In fact, we never liked traditional cruising much, or at least not for very long—more on that in another article.
If that last sentence, or anything else in this article, was a shock, don't be upset, this is all about how Phyllis and I feel and see the world. I'm not suggesting that there is any virtue in any of the above, or that anyone else should feel or act the same way.
And if you think this article is a thinly-veiled sales pitch for Morgan's Cloud, you would, of course, be right. But none-the-less, there's still a lot of useful information above that will help others in choosing the right boat.
The takeaway is that handling and owning a bigger boat of the right type—relatively simple with good machinery spaces—is actually no more difficult than a smaller boat, and can even be easier. And it gets easier still if you live aboard full-time and don't have to lay the boat up each year.
And further, no matter what size boat you have, or are thinking of buying, if you want a boat with a low maintenance burden make sure she has plenty of machinery space, great access, and simple low friction rigging systems.
Further Reading