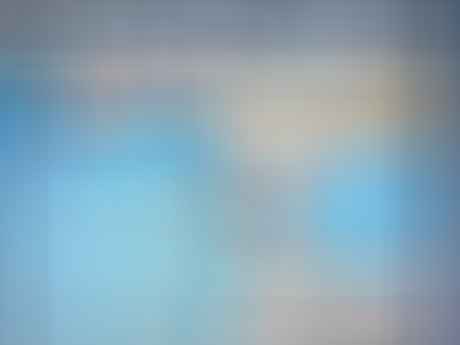 I've written before on the potential benefits of AIS for small craft, and having used it far more since then, it's time for an update. After being initially impressed with it, and the capabilities it offers beyond radar, has it lived up to that first impression? A good test was when we recently crossed to Morocco west of the Straits of Gibraltar, a remarkably busy stretch of water, which is where AIS should (and indeed, did) come into its own.
We have a stand-alone Simrad AI50 unit, interfaced to our plotter. When we first installed it we tended to rely on the smaller unit to examine shipping information, partly because we were still getting the hang of the plotter. But since then we have learned to rely almost entirely on the AIS overlay on the plotter, because it's all so much easier to take in on the plotter's large screen, especially when there are many AIS-enabled ships around.
As the chart information on the smaller unit is (necessarily) very basic, the plotter also allows far more detail, relative to topography and other charted features such as shipping lanes. But it also allows you to make better use of the additional range advantage of AIS. We can pick up ships at 60nm quite commonly, and can foresee groups of ships bunching together that may affect us as they converge on the lanes or a natural turning point. Being able to gauge the relative speed of each individual ship in a group to see who's overtaking who can be helpful when you're planning to thread your way through a big fleet.
So Far, So Good
But there are a few glitches. One small drawback with AIS is that whilst it gives you Closest Point of Approach (CPA) data, it doesn't specify whether the approaching vessel will pass ahead or astern of your vessel. You still have to work that out, and tracking via the radar overlay, especially at medium to close range can help in that regard.
And you can't always believe what it says on the screen—not all ships display the correct (or full) information—we spent ages trying to work out what a tug was doing crossing ahead of us, where the AIS said it was towing, the lights said otherwise, and the radar confirmed that there was no tow. And as AIS is still being phased in for smaller fishing vessels we've yet to see any of the fleet down here so equipped, so it's back to radar and eyeball Mark 1 when they are around.
Radar Isn't Perfect Either
Which highlights one of the weaknesses of radar, as nearly all of the fishing vessels along this coast are wooden, and they just don't show up well on radar. Successfully tracking small wooden vessels (or GRP yachts, for that matter) in poor visibility is part science and part art, in my view. You really need to know how to set up your radar to get the best return, and then watch it carefully for any sign of faint or irregular echoes, although there is a price to be paid in terms of power consumption for such constant usage. AIS uses very little power, so it can be left on when on passage with a pre-set guard zone and alarm, but that is definitely not a reason to be complacent when there is every likelihood of non-AIS equipped boats being around.
We intend heading down the African coast in a few weeks, an area that supports a big fishing fleet. And as we get further south, we'll start to encounter more of the artisanal fishermen who work off the beach in pirogues. Reading the pilots and talking to friends who've sailed there already, many of these pirogues work well offshore, and are not even lit at night, let alone equipped with AIS. Being wooden and very low in the water, there's no doubt that they will be almost impossible to pick up with radar, except perhaps at very close range in the calmest of conditions. The risk of running one down on a dark night is a real one, so we'll do all we can to avoid that, staying well out to sea, watching the radar and maybe carrying extra crew for that leg to help with the watchkeeping, but it's still a real cause for concern.
And AIS? Well, there's no doubt that if you do much of your cruising where there's lots of shipping or visibility is often poor, it has to be worth considering. But otherwise perhaps it should be viewed as a luxury rather than a necessity, unlike radar which has many uses far beyond ship avoidance. But AIS does take a lot of the guesswork out of dodging shipping in busy areas, and if used alone, or better still in conjunction with a well tuned radar and a watchful set of eyes—it's well worth having.
Further Reading