In these days of readily available weather forecasts and satellite- or HF radio-delivered GRIB files, it could perhaps be argued that the barometer has been supplanted as a weather forecasting device. However, in our opinion, that supposition would be a serious mistake.
On Morgan's Cloud we record the barometric pressure at least twice a watch and have found that information invaluable, particularly for assessing whether the weather is actually developing as forecast, or diverging from the models.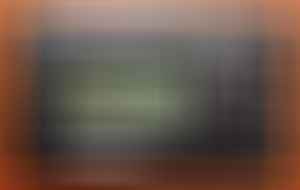 Polaris, the sailboat we looked after for a month in Greenland, has a beautifully implemented digital barograph from Bohlken Westerland that records and graphs the pressure for the last 48 hours and also reads out the change in the last one and three hours. A very neat feature is that the machine beeps if the pressure drops more than 1mb/hour; usually an indicator that something nasty is imminent. Unfortunately, it does not warn you of an equally fast pressure increase, which it should. (For example, when we had 50-plus knot gusts one night, it was the result of a 13mb jump in pressure in just three hours.)
Update, 02/2012: The barograph can be purchased through Herbert Tiemann e.K.