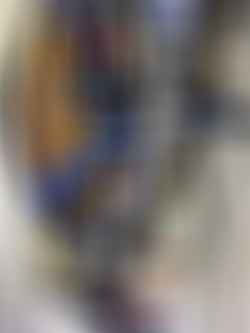 Offshore sailboat safety regulations call for a soft wood plug to be adjacent to every seacock, but does that make sense?
After years of dreaming, it's time for the first round of financing so this boat can get built.

At first glance, autopilots and vane gears cost about the same, but the reality is more complicated, and important to get right.
Inspection, repair, and replacement tips for mast navigation lights, wind indicators, and lightning protection systems.
It's a common misconception that battery-supplied electrical systems are safe because they are low voltage. That's wrong. In fact, there are high fire risks. Here's why, and what to do about it. The Adventure 40 specification for the rudder and steering gear, as well the self steering the boat will be equipped with as standard.
Most production cruising boats are fitted with inadequate DC electrical systems. Let's fix that.
Inspection, repair tips and replacement cycles for offshore cruising boat running rigging. The true size of the Adventure 40, her sailing capabilities and the type of cruising she is for, as well as information on the hull and deck construction.
Tips and hacks that will be useful no matter what part of an offshore cruising boat we are maintaining.
The WS500 alternator regulator was a great option for cruisers a year ago. It's even better now. Here's why.
Inspection tips and recommended replacement cycles for offshore cruising boat standing rigging, hydraulics, and vangs.
There are few people who have done more for us cruisers than Rod Collins of Marine How To. John reports on his recovery from a stroke.
Dismastings are dangerous voyage enders for cruising boats. Doing this inspection of spars, steps and chainplates will reduce the risk substantially.
With a team in place and a designer chosen for the Adventure 40, it's now time to share and discuss the detailed specification.