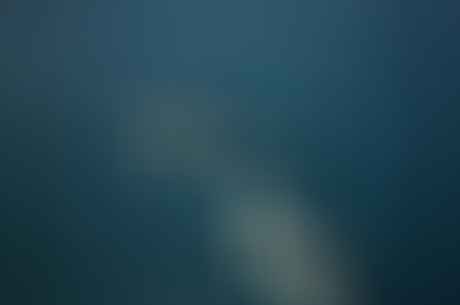 The liveaboard life appeals on many levels, but in common with many cruising couples that we have encountered, we have found that it can feel a little purposeless at times. This is partly due to us still shaking off many years of frenetic career work, but we've found we're far from alone in this regard.
So as a means of keeping us busy and engaged after too many years spent aboard research yachts, we have kept up the habit of constantly scanning the horizon for signs of wildlife, with the undoubted benefit that we see far more spectacular creatures as a result.
This summer we had some fantastic encounters, with hundreds of dolphins over so many occasions, but a pod of orcas in the middle of Biscay were a major treat, and two breaching True's beaked whales off the north coast of Spain were the icing on the cake – a never to be forgotten moment. And as we always record the basic data on our sightings, we're currently in the process of compiling them and sending them off to friends and erstwhile colleagues in the research world who will be delighted to receive them.
Record and Report What You See
Long distance crews can perform a valuable service in this way, by recording and reporting their sightings to interested parties. And if you are a photographer, some basic understanding of a simple technique called photo-identification might even allow a known individual to be recognised, adding yet another layer of value to your sighting.
Why is it Necessary?
Scientific understanding of the seasonal presence or migration of many whale and dolphin species is still far from exact, and subject to change in a warming climate. This is especially true in areas that are little visited such as open oceans and high latitudes, which may be disproportionately affected and where research effort is very limited. And in the current austere financial climate, where research budgets have all but evaporated, you can be sure that your input will be of real value – you might be the only ones out there!
Who to Call
Globally there are many Organisations that welcome sightings, a good example being the Sea Watch Foundation in the UK, but equally there are many others in countries or regions around the world. Advance contact with some of these groups in before visiting an area can often yield valuable advice on what you might encounter as well, which can add considerable value to your own experience as well.
Humanitarian Support Projects
If you are more interested in the cultural and social side of life, then there are now Organisations that you can team up with to assist local communities you may visit in a number of ways.
Our friends Armelle and Sylvain who sail with their two small daughters offered their yacht as a floating base camp for a medical team from Voiles Sans Frontieres up the Sine Saloum river in Senegal last year, as well as assisting with a shark research project in Guinea-Bissau,and we know what a rich and rewarding experience they found it. Crews supporting VSF often act as delivery vessels for school equipment and medical supplies in Senegal, so they may be worth contacting if you're heading that way.
Farther afield, Oceanswatch have been working with local communities in the Pacific, providing basic equipment and training to island communities to enable them to monitor the health of their coral reefs, for example.
Other yacht-based projects that they have been developing include a whale research project in Samoa, and a medical project in Papua New Guinea. In 2011 they are planning a pilot project in the Caribbean and Haiti, followed by a further pilot in the Cape Verdes. Oceanswatch sometimes have places available on their own yachts, but are equally interested in engaging the support of voyaging crews.
Cruising With a Purpose
We'll be actively looking at joining in with some of these projects whenever we can. Not just because we love the sea and its inhabitants, but also because we feel an affinity with sea-people wherever we are, and we're acutely aware that we are living lives of extraordinary privilege in comparison with so many of them.
Participating is a two-way process, and we know from previous experience that  we will get as much out of our involvement as we put in, including in terms of adding the spice of understanding to our cruising. As we all know, our little blue planet and its inhabitants currently face some major problems, but we can  make a difference – all that is required is a little effort on our own part.
Have you found an activity or organisation that has added purpose to your cruises? Please leave a comment.
Further Reading