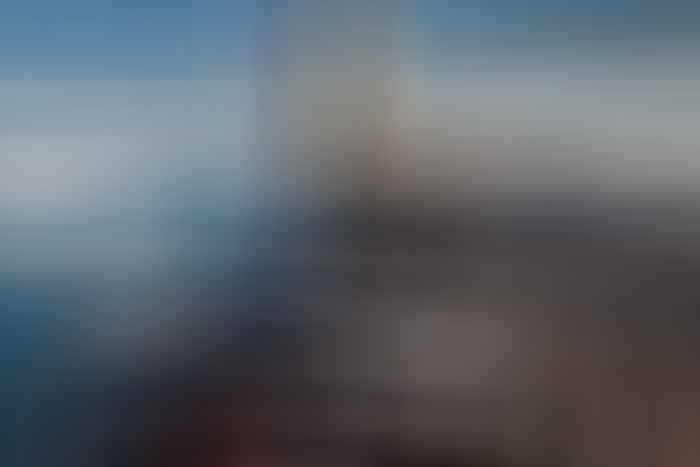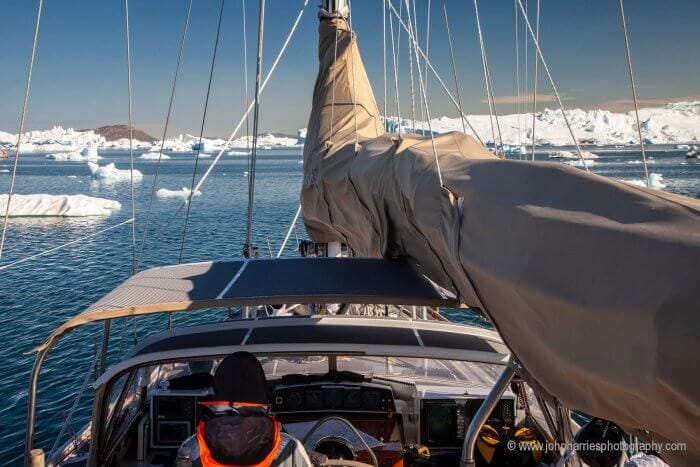 Soon after John and I got together some 20 years ago, his friend James, who had sailed with him numerous times in the past, joined us for a few days. When the topic of cocktail hour arose on the first day (we were daysailing; we don't have cocktail hour when at sea), I intervened:
Things are different now that I am on board. Please join us on the foredeck for a yoga session instead.
Though I wasn't serious (as I am a full-on participator in cocktail hour), it took James greatly by surprise, making it a very enjoyable prank!
But, all joking aside, John and I take the concept that "things are different now" to heart.
Applying "Things Are Different Now" To The Boat and To Voyaging
For one thing, it impacts how we approach boat maintenance and set up. Just because we had side deck jacklines for years and they are the "standard" in the sailing world, doesn't mean we will continue to use them if reasoning and analysis suggest a better way.
And each time we do a regular job on the boat, like rigging the boom during commissioning, we try and analyze how we can do it more efficiently, more easily, and more safely.
"Things are different now" also affects where and how we voyage. For the last 20-some years John and I have referred to ourselves as full-time live-aboard high-latitude voyagers. But we are determined that we are not going to let that definition determine our future actions.
Not that long ago I shared the process we are going through as we make the transition from live-aboard to part-time cruising. It wasn't an easy decision, and we miss living on the boat full-time, but it has allowed us to do other things during the winters, like spending a good chunk of time cross-country skiing, going on multi-day walking trips, and spending more time with family. Morgan's Cloud, when she's in the water, is pretty much all-consuming.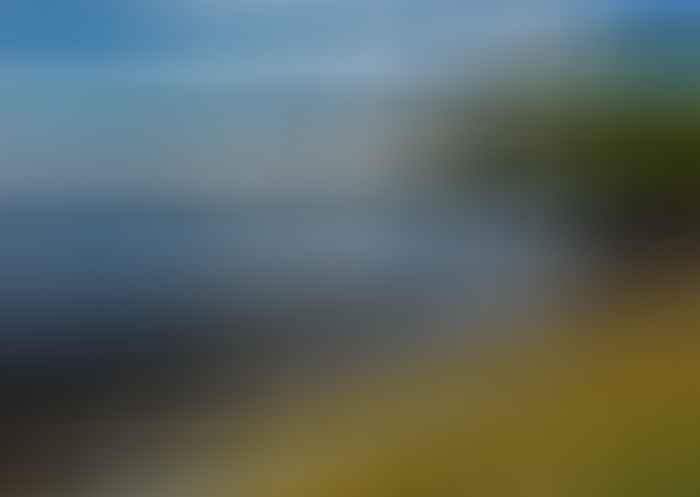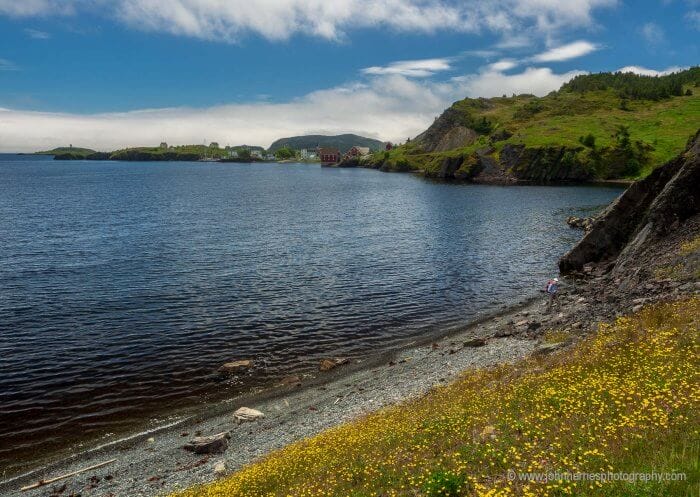 And the 2011 science project in Greenland, returning via Baffin Island and Labrador, was (unless something radically changes!) our last high-latitude voyage. Since then we have really enjoyed slowing down and taking the time to explore all those places that we used to rush by on our way north.
Aging Brings Change
These days, the concept that "things are different now" is gaining even more traction around here, as John and I acknowledge that we are aging and that our stamina and our interest in tough passages is waning.
For example, we recently arrived in Newfoundland after a passage from the Bras d'Or Lakes. We could have daysailed from the Lakes, but sailing overnight in effect gave us an extra week of cruising time at our destination (the Northeast Coast, all going well).
But first we did three daysails along the Nova Scotia shore—to get our "chops" back after a winter off the boat—before we did the overnight. (When we were younger, after a hiatus from sailing, we would just hop on the boat and go, relying on youthful stamina and years of sailing experience.)
Then, when we made landfall off the coast of Newfoundland mid-morning, we changed our destination from St. Lawrence to Fortune, because it meant that we would get into harbour four or five hours earlier, avoid a bash to windward around the Burin Peninsula to St. Lawrence, and it would give us time to get the boat put to rights and go for a walk before dinner. (Even so we slept 11 hours that night!)
In the old days, we would have continued on after the overnight from Nova Scotia to save an extra daysail and the extra miles it took to get up to Fortune and then back around the Burin Peninsula to St. Lawrence.
Don't Let Change Catch Us Offguard
So, yes, things really are different now than when we were younger and, if we ignore this and continue to cruise as we did in the past, we are going to hurt ourselves or make a serious mistake, or not have the stamina to deal with unexpected tough conditions (weather forecasts are not prophesies; conditions are not always as forecast). Something that we really don't want to have happen.
And this isn't just philosophical ruminating. We have seen the fallout of not accepting the consequences of aging, in cruisers who are letting their boats disintegrate around their ears, who are making the same passages they have for years, but with ever-increasing problems and the ever-increasing potential for grave errors.
I'm writing about this because John and I are having to be very conscious about changing how we approach our sailing. Old patterns die hard, and not pushing on to St. Lawrence on the second day of the overnight took effort on both our parts, since that is how we would have acted in the past, and was what we "felt" was the "right" thing to do (even though in this case it wasn't).
Morgan's Cloud is a big heavy boat and we are cognizant that the time is approaching when we will no longer be able to manage her safely and enjoyably or wish to continue with the maintenance load she requires. That day isn't here yet, but it's coming, and we don't want it to arrive without our being aware of it and making the appropriate adjustments.
That "things are different now" is sometimes a really hard thing to accept gracefully.
Further Reading
Things Are Different Now, Technically:
Things Are Different Now, Voyaging: