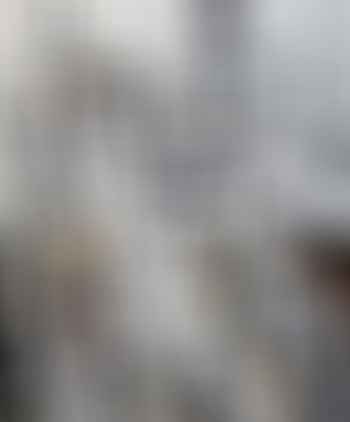 There is no question that pulling the rig of a 56-foot boat apart in the fall, and then reassembling it in the spring, is a royal pain in the ass, particularly when you have gone through the process as many times as we have.
But that's the price we pay for snugging the boat up in a shed for half the year while we do other things.
A Fun Task
That said, there are a few laying-up/commissioning tasks that we actually enjoy. One of them is taking the boom off and moving it to its winter storage position on deck in the fall, and then putting it back in the spring.
There is something very satisfying about moving heavy objects pretty much effortlessly—not sure how much the boom weighs but it's well over 500 pounds—using only winches, halyards, snatch blocks, and guys, as mariners have done for centuries.
Adding to the fun factor is that each year we figure out better ways to rig up before the lift that make things go ever more smoothly.
This year's improvement was rigging one of the aft guys to an old surplus winch we have mounted on our wharf—we normally use it to pull the boat in against the offshore lines.
Contrast to Pushing Electrons
And somehow, this year I found the task even more enjoyable and satisfying than usual. I think that's because I spent much of the late winter and spring installing and debugging:
A new plotter.
A small basic NMEA 2000 network.
A new cell phone amplifier.
A new WiFi amplifier and related network.
An AIS person overboard shipboard alarm.
(I will probably write about most of this new gear, once we have some experience with it.)
And, in the process, updating our NMEA 0183 network. A process made a lot easier by this dandy centralized patch panel that Phyllis built 18 years ago. (Still a lot to like about 0183.)
All that messing about with electrickery, as AAC European Correspondent Colin Speedie is wont to say, is probably why getting back to basic seamanship skills felt extra good, even though, being an electronics technician by trade, I'm comfortable with that stuff.
What Really Matters
It also struck me that the seamanship skills Phyllis and I have learned, and continue to practice, by moving that boom around, and other similar tasks, are way more likely to get us out of deep yoghurt if something vital breaks on us at sea than all that cool technology ever will—moving heavy weights in this way has a lot in common with jury rigging.
Video
Just for fun, I made a short video of the boom-move process. The footage came from our wharf camera and I took the stills with my phone to remind me of how we rigged up, not with publication in mind, so the quality kind of sucks, but I think you will get the idea.
One more thing: You will note that Phyllis and I are very careful never to be  in a place where the boom could fall or roll onto us.