A few months ago we published a photo essay about Polaris, the custom Hutting 54 especially designed and built for cruising remote places, owned by our friends Michael and Martina. Since then several people have asked about the line reels shown in the photographs. I passed these questions on to Michael and got the following answers.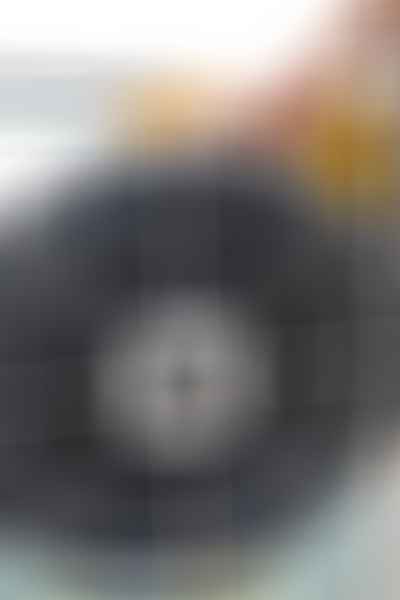 Michael responds: The smaller reels aft on the pushpit were supplied by Easyroll and are loaded with 200 meters (256 feet) each of 10 mm (a little more than 3/8 inch) Dyneema, a high modulus rope much like Spectra, without any cover or sheath, with a break load of 10.5 metric tons (about 24,000 lb).
The larger custom-made reels are normally stowed in Polaris's capacious forward locker and are swung out with a halyard to be installed in mounts on the deck when required. These reels carry an amazing 300 meters (984 feet) of 12 mm (about 1/2 inch) Dyneema with a break load of 16,000 metric tons (about 35,000 lb).
Dyneema has the advantages of floating and immense strength for its size and weight, as you can see from the above numbers. However, this material is not without some disadvantages:
The cost is eye popping, although savings of 50 to 70 percent over marine store pricing can be realized when you buy from an industrial source in volume.
It is susceptible to chafe to the point that Michael and Martina use larger diameter nylon or even chain to go around boulders on shore before connecting to the Dyneema.
The rope has very little stretch (on the order of 5% until breaking) and so the shorefast and boat will be subjected to substantial shock loads in anchorages that are exposed to any swell.
You can't reliably knot this stuff, so each end must have a splice. (You can wrap it on a winch or cleat it off as long as you use a lot of turns.)
By now you might justifiably be wondering why Michael and Martina would go to all this trouble and expense for their shorefast system. This shot that Michael took just a couple of weeks ago should explain.