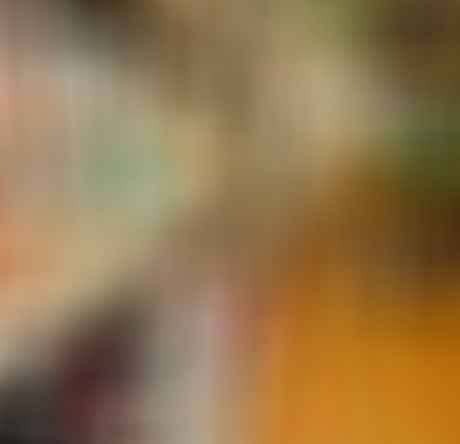 In Part I of this two-part series I discussed how I determine what and how much of what to buy. After reading that post I'm sure most of you are shaking your heads at how much time and energy John and I put into food (not to mention writing this much about it!). However, having enough energy to keep ourselves going during long cold passages takes a lot of doing.
For example, despite eating a lot of high protein, high fat foods, we both lost about 10 pounds during this summer's voyage. (Unfortunately, I've put it all back on already since I haven't quite figured out that it's time to stop eating as much as I did up there!)
So don't underestimate how much energy, and particularly protein, a long voyage, especially to a cold place, actually requires.
Products We Like
Here are a few special items that help to keep us going (and they taste good, too!):
Larabars—protein bars made from nuts and fruit only; a great energy boost for a night watch or halfway through a tough hike. We're especially fond of their chocolate, peanut butter and tropical fruit flavours.
Virginia Diner Peanuts—their peanuts are less greasy, less salty, and fresher than any others we've tried. Plus they come in a really handy 36 oz. size (look under Gourmet Peanuts).
365 Brand crunchy peanut butter—less salt and no sugar compared to Skippy (though we'll eat that too!) and a lot of energy, especially when added to bacon on toast (it's a Bermudian thing).
Theo 80% dark chocolate bars—their chocolate is organic and fair trade and just plain yummy (plus it's good for us!).
Just Tomatoes dried fruits and veggies—no additives; just the fruit or veggie of choice. Excellent as a snack, in a stew, or with yoghurt.
Brinkman Farms canned meat—we get the unsalted beef and chicken. They work very well in stews and soups and serve as a backup in case of a freezer disaster.
Applegate Farms sliced sandwich meat—a great thing to have on hand when underway and you've run out of leftovers for sandwiches, or as an additional protein shot in soup or salad. No nitrates added.
Pleasant Hill Grain canned ghee, butter and bacon—note that the bacon has nitrates added, something we usually try and avoid, so we only use these when out of frozen bacon.
Morton & Bassett Herbs and Spices—it's worth paying a bit more for these dried herbs and spices that are the next best thing to fresh.
Amy's Organic Soups—we add a bit of protein (sandwich meat or leftovers) to these vegetarian soups for a great and easy lunch underway. And NO MSG added!
Sea Change Savouries—they have smoked salmon in foil packs (gold pouches) that don't need refrigeration and tinned seafood patés for a luxurious treat.
Pure Naked Coconut Water—if you end up dehydrated while on passage (an easy thing to do), unsweetened coconut water is a great alternative to sweetened power drinks to get you back on track.
Grand Pre 2% UHT milk—we've tried various brands and find there are slight differences but, overall, we find UHT tastes as good as fresh. Note that using UHT all the time may not be a good idea as it has undergone very high temperatures, potentially destroying a lot of the nutrients.
Cookbooks That Work
A few cookbooks that I find work really well for us on the boat:
Other Tips
Label the tops of your cans with the contents so that you don't have to pull them out of the locker one by one to find what you need (it took me years to figure this one out).
Store fruits like apples and oranges and vegetables such as onions, garlic and potatoes in mesh bags in plastic baskets in dry corners of the bilge. It's important to store onions separately—they tend to accelerate ripening in other produce.
Buy high protein snacks like nuts, dry roasted edamames, Larabars, etc. We find sweets just don't keep us going during a long cold watch.
Have lots of hard-boiled eggs on hand as there's nothing like a "bullet" for an energy boost during a night watch or for "breakfast of champions" (i.e. toast with mayo, sliced hard-boiled eggs, and bacon…or sandwich meat or smoked salmon) after a long overnight passage.
Buy a few things to pull out when a special treat is needed, like jalapeno stuffed olives, artichoke dip, stuffed grape leaves, dry roasted and salted pistachios…Perking up their taste buds is a great way to enliven your crew!
Do you have some provisioning tips to share? Please leave a comment.