Two years ago, we asked the question: Is it possible to get started in cruising, with a safe and seaworthy boat, for under C$40,000 (US$30,000)?
In Part 1, we looked at how to analyze our own situation.

What do we really intend to do with the boat?
How do we separate our actual needs and must-have features from our whims, and what can we leave out?
What can we afford to commit upfront to buy and fix up the boat, and what can we afford to burn each year to keep her afloat?

In Part 2, we put some real money on the table, and traded in the wish list for a C&C 35 Mk.II named Maverick V.
Then we sailed her across Lake Erie, down the Welland Canal, and across Lake Ontario to her new home base in Kingston.
Since then, Maverick V and her crew have been out on Lake Ontario and the St. Lawrence River most weekends, plus one or two evenings a week, during the last couple of sailing seasons.
We've now had:
The latter half of 2020 to get used to sailing her,
the winter of 2020-21 to do some refitting,
and the summer of 2021 to see how our upgrades worked out and to finish up some less-urgent tasks.
With pretty much all the parts and materials now purchased, and just a handful of tasks left on the essentials list—plus a handful of surprises that were on nobody's list—it's time to check up on the project:
Are we within budget?
What did we upgrade?
What broke?
Do the kids enjoy it?
Was the whole effort worthwhile?
The Rig
Boom Rehab
As it turns out, "Sail collapses in a great disorderly heap and then you tackle it like a football player" is not a great way to do mainsail reefing and furling. And the boom, after 45 years of abuse and modification, was, while structurally intact, showing its age cosmetically.
So:
Off comes all the old hardware,
Strip the paint from the spar,
Check all over it for damage,
Weld up the no-longer-needed screw holes,
Repaint it.
Install a cost-reduced version of the AAC Reefing Made Easy system using a pair of Andersen 18ST winches and Lewmar DC clutches.
Install a set of lazyjacks scaled to fit the 277 sq.ft. mainsail and rigged so that they can be fully collapsed under the original sail cover once the sail ties are on.
Rigid Vang
It also turns out that dead-headed at the top of the mast topping lifts with 1:1 purchase are worse than useless when the loaded boom is heavier than your crew can lift, so in the interests of safety, we bought and installed a Garhauer sprung rigid vang.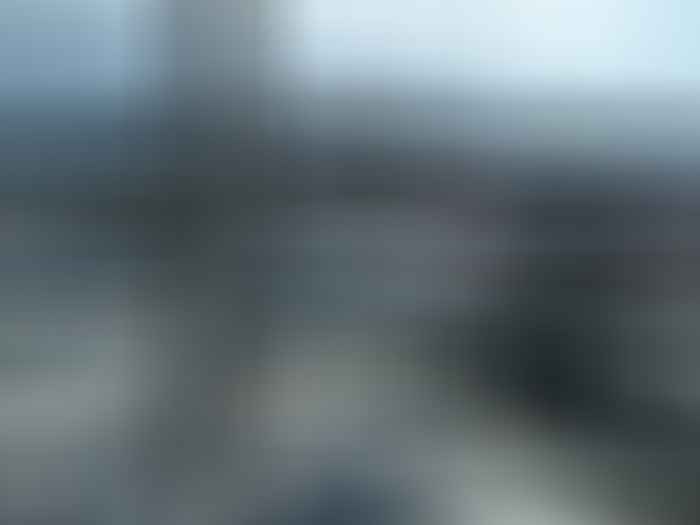 New Main Halyard Winch
After Katy's first few attempts to get the mainsail up by herself were stymied, we decided to splurge on another Andersen self-tailing winch for the main halyard. Hoisting and dousing sail is now an easy one-person job for either of us.
The Engine
We seem to have chosen well (or been lucky) on this front. The engine, and most of its supporting systems, seems to be in fine shape. So far, all we've had to do is change the oil & filter, winterize the raw water side of the cooling system, and tighten a drive belt.
Fun You Can Have With Diesel Fuel
The fuel system was a bit more fun. The surveyor noted that the diesel fill hose wasn't double-clamped; he didn't know that it had no hose barbs and was just slipped over a smooth copper tube fitting. Yeah, that was a fun day of cleaning out the bilge with an oil extraction pump…at least now we know that the new hose is done right.
The Wiring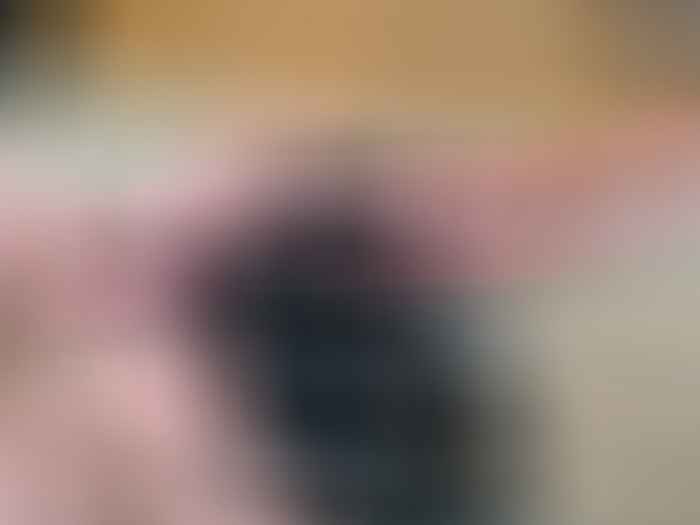 Well, this was a fun thing to find in the bilge:
My best guess is that it chafed against its mate many years ago, and got wrapped in tape as a quick get-home fix, and was then forgotten about.
With that found, and with corrosion spotted on several badly-crimped terminals, the decision was obvious: Rip out and replace all the high-current primary wiring.
The original 12V breakers are getting to be in rough shape, too. We've put together a new main panel, and are migrating old circuits to the new panel one at a time as we check and refurbish (or replace) each one.
The nav lights also turned out to be shot. And also shorted…from chafe…inside the bow pulpit tubing. So the whole pulpit is coming off, and we'll replace the whole wiring run with new marine-grade cable while we're at it.
While some DC wiring remains to be cleaned up and refreshed, the essentials are now functional, and the spending is mostly done—what's left is just labour time.
Netting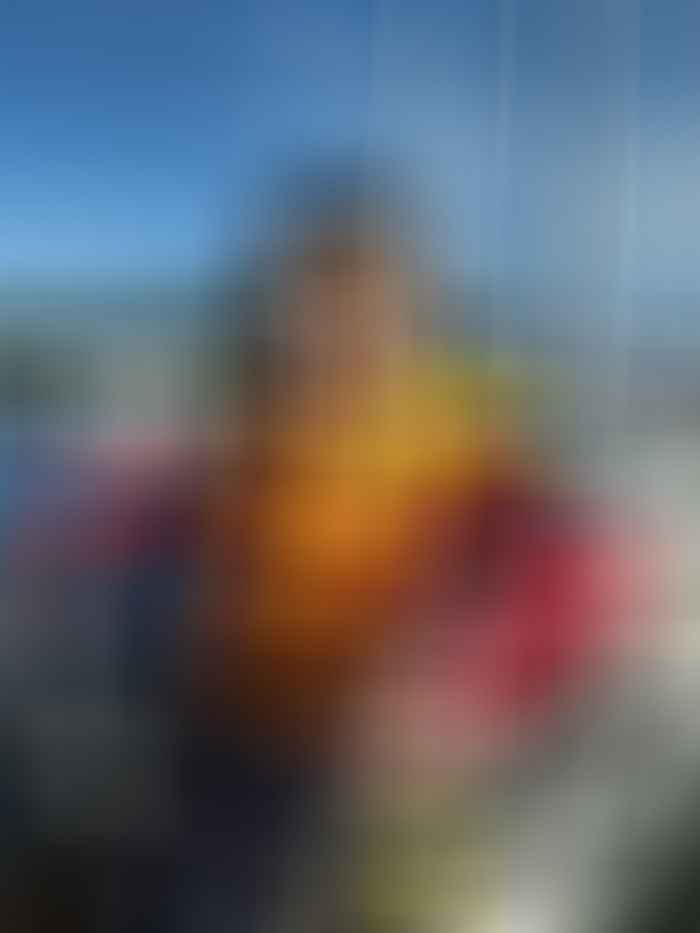 With little kids on board, lifeline netting was also deemed to be a good use of $300 and 16 hours.
The Electronics
Electronic gadgets are a sure way to blow past a refit budget. That said, we really did want a modern, legal VHF-DSC Class D radio with a remote mic to replace the awkwardly placed SC-101 unit.
The Canadian Coast Guard, and the Canadian Power & Sail Squadrons, strongly recommend that a GPS-linked VHF-DSC set is the fastest and best way to get a distress call out, should one ever be needed, or to answer a distress call if you receive one.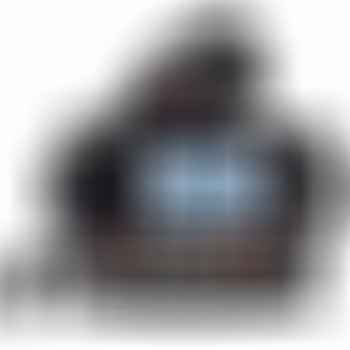 We went with a Standard Horizon GX2400 with a RAM4X remote. This unit has a good integrated GPS and also receives AIS, which it can dump onto the NMEA2000 bus if we ever add one, and can be fully controlled from its wireless mic.
Other than that, we're sticking with iPads for electronic navigation, and have felt no particular compulsion to upgrade the original knotmeter. A new depthsounder might be in the cards, though, and we will (someday) wire up the half-installed wind instrument the boat came with.
The Structure
Rudder
I was very nervous, when we drilled the rudder blade to check for water, whether we'd find rusty sludge dripping out. But we found…nothing. The core is dry.
Keel
Maverick V did develop a very slight "keel smile" in the forward ten inches of the root joint during her first season with us. This is not hugely surprising. Scraping out the crud, cleaning up the bond line, and repairing it with West System G-Flex seems to have done the trick, and the issue did not recur.
A fresh coat of Interlux VC17 rounded out the hull work.
Cosmetics
Her decks could use repainting, and some of the brightwork needs sanding and varnishing. In her current state, nobody's going to mistake her for a fancy modern boat. But she's safe, seaworthy, fun, and serves her "starter cruiser" role very nicely.
The Budget
Spent to Date
We promised we'd give you readers the real numbers for this exercise: no guesswork, no hemming and hawing. So here are the sums. All figures are in Canadian dollars.
Purchase boat: Target $20,000. Actual $17,500.
Taxes & fees: Budget $3,000. Actual $2,445.
Purchasing overhead: Target $2,000. Actual $1,949.
Essential safety gear: Target $2,000. Actual $2,216.
Initial refit parts & labour: Target $5,000. Actual $5,104.
Refit & delivery overhead: Target $2,000. Actual $1,681.
Refit unknowns in 1st & 2nd year: Target $6,000. Actual $6,844.
All told, we've put C$37,738 into:
The purchase,
all the taxes and fees associated with it,
the initial repair and refit,
the overhead (travel, survey charges, haul & launch, etc.) associated with choosing the boat and getting her to our home port,
and the remaining refit items we decided on after living with the boat for a year.
That's right in line with our budget of C$40,000 (US$30,000)
Boat Worth Today
None of the overhead and taxes, and only about half of the refit expenses, would be recouped in the value of the boat.
Indeed, the boat—if we can eyeball it based on current market data—would probably be worth about $24,000 – $26,000 CAD in her post-refit condition. This is as expected. One does not start fixing up an older boat in the hopes of making money on the deal!
With the marina, haul-out crane, and winter storage yard taking a combined $4900/year and the insurer claiming a $600 premium, our CAD$7,000 (US$5200) a year total cost of ownership (TCO) budget leaves about CAD$1500 for the boat itself.
With the repair and refit expenses (if not the labour) nearly complete, the spending should drop considerably for the next few years, so we have a good chance of keeping the entire endeavour within budget over the originally projected five years¹.
¹[See this article for how Matt budgeted TCO (taking into account sale value of the boat) the number that really matters.]
Is Everyone Happy?
Yes! Sailing is, as we all know, a ton of fun. The boat has helped us to reconnect with friends, and with nature. She gives us a chance to slow down, to put the smartphones away, and to enjoy the peace and simplicity of life on the water for a while.
Now that the kids are a bit older (7 and 3), we'll be able to go farther afield this year. Exploration awaits!
Further Reading
Comments
Leave a comment if you have questions for Matt.
Also, have you managed to put together a viable starter cruiser for under, let's say, US$50,000? If so, tell us about it including what you had to fix, and what's left to do.