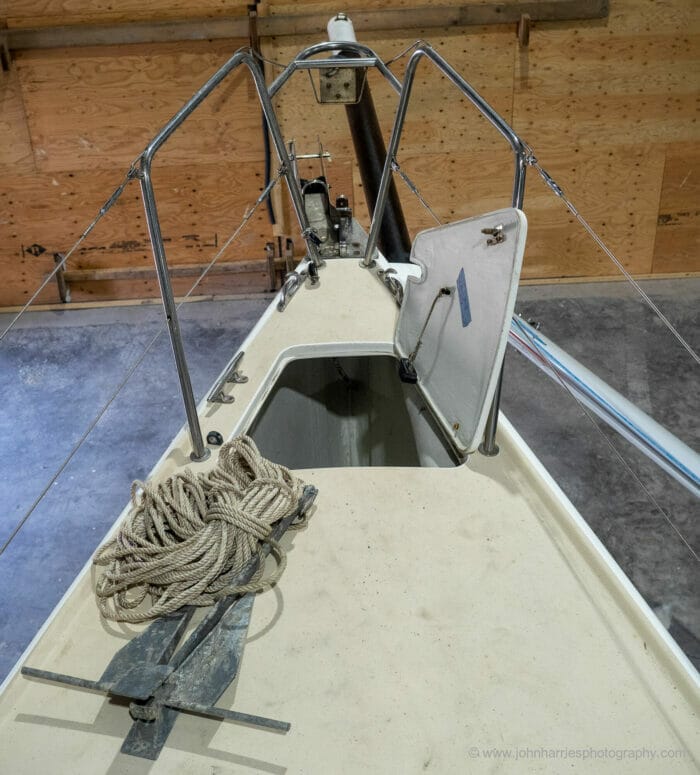 One of the things that I really screwed up while buying our new boat was our initial goal of avoiding project boats…wow, did I screw that up!
That said, in my defence, once I really dug into the boats available, what I found was that those that had the equipment we wanted inevitably had way too much other complicated stuff we didn't, both on deck and below.
It seems like most owners just can't resist the siren call of the newest cool gadget, but the last thing I want to spend my old age doing is dealing with unnecessary complications like in-boom furling and all-singing all-dancing marine electronics or electrical systems, all of which are the absolute antithesis of the simple elegance that Phyllis and I have always strived for, even on our 56-foot boat.
The other benefit of this approach is that a lot of the complicated gear I see on secondhand boats is poorly installed, particularly if installed by a "professional" boatyard—yea, I'm really pissed at boatyards at the moment—so I think it's often better, and in the end cheaper, to buy a simple boat and add the gear we want ourselves, with the added benefit that we will know that it has been maintained properly from day one.
By the way, don't have a meltdown if you have any of the above items I was rude about, we are all different with different missions for our boats and this is about us and our mission.
That said, I do think that there is an unfortunate trend in cruising to add complexity to solve every problem, or maybe just to have the coolest boat in the marina, or to talk about on the forums, rather than choosing the simplest alternative that will get the job done.
I also think the recent trend of trying to have every convenience we have on land on our boats is one of the worst mistakes in cruising —results in a lot of work and expense instead of sailing and fun.
Even with our 56-boat we did not try to turn her into a condo with all the mod-cons, and we know for sure that cruising a 35-foot, 11,000-pound boat will include a considerable amount of discomfort and inconvenience. Just part of the experience…but don't you dare remind me of that when I have not had a hot shower in two weeks and the bag of dirty laundry is about to reach critical mass.
Anyway, regardless of how big and complex or how small and simple a boat we have, the decisions we make, and our process of making them based on our 50 years of owning cruising boats from 22 to 56 feet, will be useful, as will the thoughtfully expressed opinions of you members, both experienced and new to cruising, in the comments.
One more thing that struck me as I wrote the last paragraph: Big and complex, while it's not my choice, can work as long as the owner has enough expertise, money, and time, but what never works is a small complex boat—just not enough room for access or the tools and spares required to keep all that stuff working.
Whatever, let's look at some of the challenges Phyllis and I need to solve on our new-to-us J/109.
Anchoring
The boat came with a minuscule Danforth and a huge Fortress that does not fit in the anchor locker. Both with all rope, three-strand rodes that have hardened with age. Definitely for the dumpster, since stiff rope that hockles can jam at just the wrong moment and it will happen just when we need the anchor in a hurry.
The Fortress may stay as a kedge, but clearly the bower (primary anchor) needs replacement.
There is a quite beefy removable anchor roller, but it will probably need modification to stow most anchors on and there is no windlass.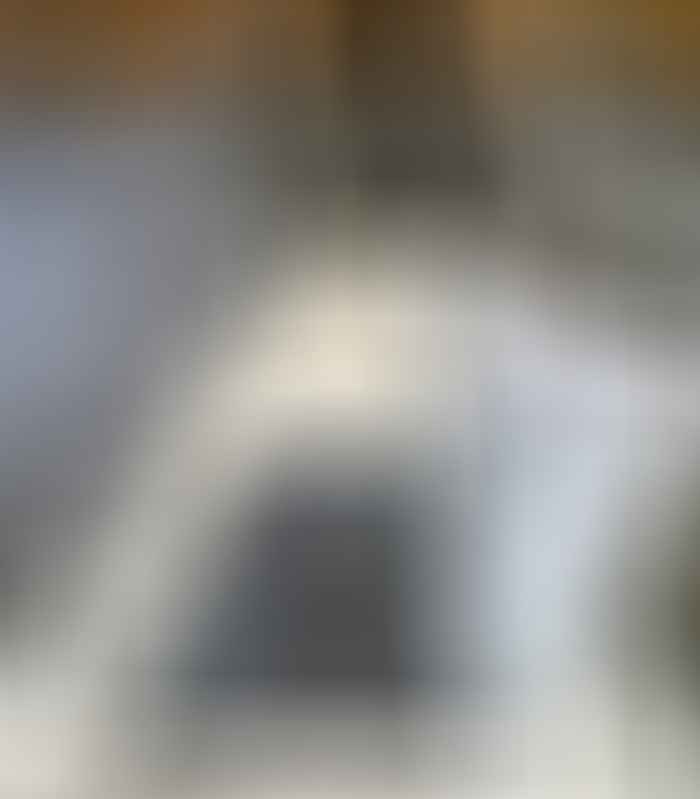 I don't see any of this as big problems because the J/109 has a surprisingly large anchor locker.
And that leads to another tip: When selecting a boat make sure that the basic infrastructure is there for anchoring. We rejected several boats because they did not have deck accessible or forepeak rode lockers.
We can always modify a roller, add a windlass (not sure we will do that), change rode and buy a new anchor, but if the designer has not thought about anchoring at all, as is surprisingly common, it will always be a horror show, no matter how much time and money we throw at the problem.
That said, designing an anchoring system for this boat will be challenging because of two requirements:
We have set an absolute weight limit of 100 lbs on the bow for the entire system and we would like to get well under that.
One of the coolest things about the J/109 is the ease of shorthanded spinnaker handling conferred by the extending sprit, so we can't interfere with that.
Still, we have ideas…stay tuned.
Reefing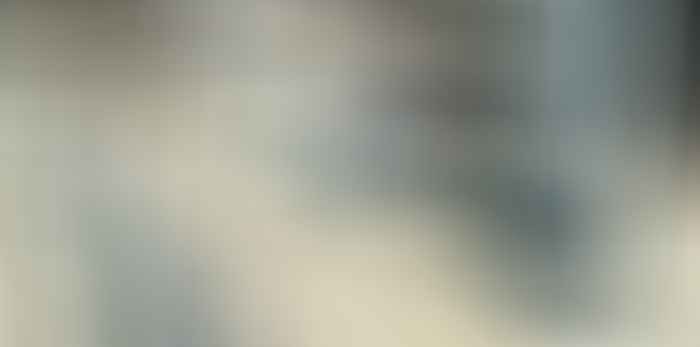 The J/109 has, to put it mildly, a big rig for her size, and although we view this as a feature, not a bug, we will be reefing and un-reefing a lot.
That said, less often than on a masthead-rigged boat of the same power, since one of the coolest things about a fractional rig is that it can be de-powered an amazing amount simply by bending the mast with the backstay adjuster, although making that work really well does take a good eye for, and understanding of, sail trim.
In case you have ever wondered, this ability of fractional rigs is how boats like the 505 dinghy and the Etchells 22 keel boat, both of which I have sailed a lot, manage to sail well in winds from nearly nothing to 25 knots true without reefing. In fact, neither boat even has reefs.
That won't work with our J/109, since not being reefed at over 20 knots true requires big weight on the rail or a trapeze. I did suggest to Phyllis that she might like to try the latter, and that we could even add a rack like the 49er, but her enthusiasm was muted.
So I guess we are back to sorting the reefing system. Well worth whatever effort we need to put into the task since the very cool way a boat like the J/109 can, and should, be low-stress cruised is to reef upwind and then shake out the reef when reaching or running, resulting in still having good speed long after boats with less rig in them are motoring, and often without even setting a spinnaker.
Our boat is, like all J/109s, set up with most of the lines brought back to two winches on the cabin top, but the awkward thing is that there is still the need to go to the mast to put the tack ring on a hook or remove it.
Fine with a full race crew, but a silly situation for short- and particularly for singlehanded sailing, since it requires, at least in the later case, being in two places at once: cockpit to handle the halyard and reef clew line, and mast to deal with the tack ring.
So we will either be moving all reefing lines and the main halyard to the mast, or figuring a way to do it all from the cockpit. I suspect the latter since it's much more practical on smaller boats, with lower loads, than on large ones like our McCurdy and Rhodes where we did all reefing at the mast.
We might even experiment with single-line reefing if I can overcome my hate of complex systems with lots of friction.
Anyway, we are starting with an open mind, will be experimenting a lot with reef rigging, and will report on the drawbacks and benefits of each option, together with whatever we settle on.
One thing I know from my experience of making reefing super easy on our McCurdy and Rhodes 56 is that generally accepted wisdom around reefing is often, maybe mostly, wrong—be prepared for surprises.
By the way, the above assertion is supported by our observation over the years that many (most?) shorthanded cruising crews avoid reefing like the plague, primarily because their boats are so poorly set up. I suspect this also accounts for the mystifying (to me anyway) popularity of in-mast and in-boom furling systems.
Anyway, reefing does not have to be hard to do. We will get reefing right and the process of getting there will be fun.
Definitely some new chapters coming for our Sail Handling Made Easy Online Book.
Lazy Jacks
We will be fitting lazy jacks, particularly since we don't want to have to tie in points to stop the bunt flapping around every time we reef.
I'm guessing we will just stick with the simple tried and proven system we debugged over the years on the McCurdy and Rhodes, although we will think about improvements, like, for example, using low friction rings instead of blocks.
Mainsail Track
I'm a firm believer that all cruising boats should have some kind of low friction mainsail luff system. We fitted a full-on Frederiksen (now Ronstan) ball bearing system on the McCurdy and Rhodes, and it was one of the best upgrades we made.
For this boat we have already bought a Tides Marine track system that, while not ball bearing, came highly recommended by a sailmaker who specializes in J/109s, and will be a lot lighter than a ball bearing system, too.
Spinnaker Handling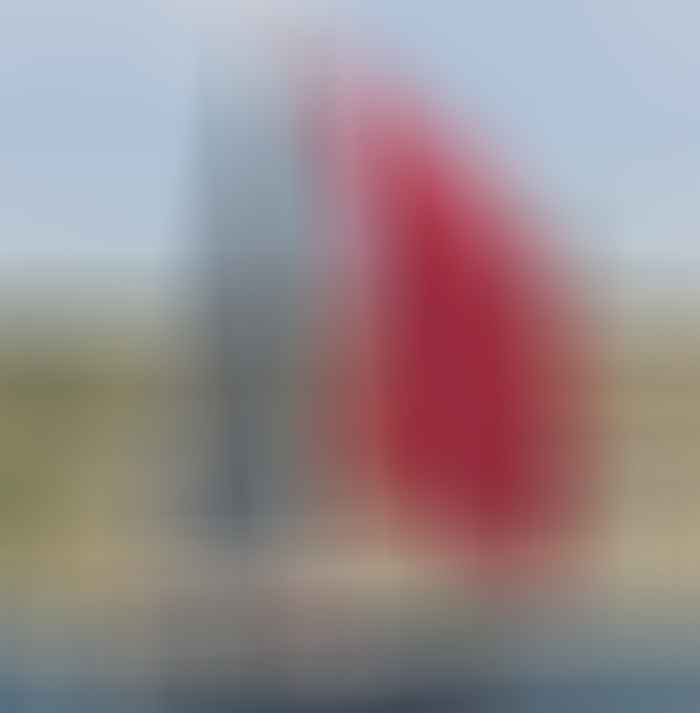 One of the things that really pushed us to a J-Boat, against say a Sabre Tartan, or X-Yacht, or even the more cruising oriented, but still fast, J-42, is that we really wanted the extending sprit.
The big pay off is that a boat so equipped can be quickly and easily (with practice) jibed in much the same way we jibe a genoa downwind.
And this ability to jibe easily without messing with any sort of pole, together with the added area and efficiency of having the spinnaker tacked six feet forward of the bow, means we will never have to sail dead downwind, and that in turn means we will sail far more and motor far less, even in light airs—the apparent wind you get from sailing hot angles with a big asymmetrical spinnaker is a wonderful thing, particularly on a big-rig boat like the J/109.
Just a quick aside. While tacking downwind will be great for the sailing we primarily intend to do, I still firmly believe that ocean-crossing cruising boats should be set up to sail downwind with the main on one side and the jib (preferably high cut) on the other (as well as an asymmetric). Just a great tradewind rig and much easier on the autopilot (and the crew's nerves) than sailing hot angles once the breeze and waves are up.
Back to us. To make this work to the point we will actually do it, we have to make setting and striking the spinnaker easy, double- or maybe even singlehanded.
The boat came with a snuffer, so that will be our initial approach, particularly since we used one for years on the McCurdy and Rhodes 56 to set an asymmetric. A task we became so confident in that we did it often even though the spinnaker was huge, the loads colossal, and jibing a bitch.
In fact, the problem that increasingly limited our spinnaker usage, and increased our motoring, had nothing to do with setting or striking but, rather, that the task of wrestling that huge spinnaker in and out of the forepeak became too much for our aging backs—won't be a problem with the J/109 in that we can pick up the spinnakers with one hand.
The other option we want to look at and experiment with is top-down torque-line furlers for the spinnaker and maybe even a Code 0 on a bottom-up furler, although the latter will require adding a bobstay to support the sprit, something quite a few J/109 owners have done.
These sails and furlers, like so many cool innovations that trickled down from racing, are changing the way cruising boats are rigged and sailed and will eventually, I'm sure, put the final and long overdue stake through the heart of that invention of the devil (actually, poorly-conceived racing-rating rules), overlapping genoas, as well as encourage all of us to sail more and motor less.
Person Overboard Prevention
One of the bigger challenges we are facing is how to put together a good person overboard prevention system, particularly since I will often be singlehanded and we intend to sail both early and late in the season when cold water exponentially increases the dangers of ending up in the drink.
And the further challenge is that we need to figure out how to do this without restricting our movements to the point that we can't sail this high performance boat properly.
We have some ideas, but a lot of iteration will, I'm sure, go into this that will result in several new chapters for our Person Overboard Prevention Online Book.
Adventure 40 Prototype
One of the things that excites me about this project is that, although our J/109 is a lot smaller boat than the Adventure 40, a lot of the improvements and retrofits will be directly applicable. This will be a great way to get a jump on A40 development.
Lots More To Do
Next time I write about the new boat upgrades, I will look at the challenges we face in fixing and upgrading the DC electrical system to support cruising as well as on-deck navigation and fitting radar. Oh, and I'm guessing the autopilot is toast.
I have a busy winter coming, me thinks. But then, as a friend of mine is wont to say, "every man needs a project". I sure have mine.
Further Reading and Watching
Comments
So, do you have any brilliant ideas to address the above challenges? If so, please leave a comment. But remember, simple and elegant is the goal here.