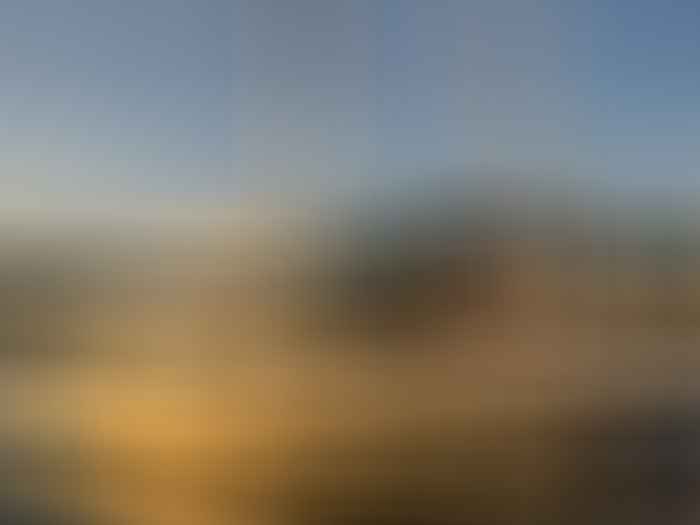 Back in May, while we were in Europe to teach our High Latitude Course, Phyllis and I traveled to Tréguier, in Brittany, France to visit Boréal, builders of offshore voyaging yachts of the same name.
Colin has already written an excellent three part review of the Boréal and then followed up with a two part account of Boréal partner and designer Jean-François Delvoye's voyage to South Georgia in the prototype Boréal 44, so I won't duplicate any of that, particularly since Colin is far better qualified, as the owner of an Ovni 435, to review lifting keel boats of this type.
Rather, I will write about our personal impressions of the Boréal from the point of view of experienced offshore sailors who have always owned and voyaged on very different fixed keel boats.
Or to put it another way, it would be hard to imagine boats more different than our own much loved Morgan's Cloud and those from Boréal. Many of our readers will be coming from the same experience and place. My goal is to help you understand these boats.
Construction
Although I don't have any formal engineering training, having lived with and cared for an aluminum boat for over 20 years, I do have a feel for good construction in the material. After looking over several of the boats in various stages of construction, the impression I was left with was of truly massive strength that is far in excess of anything you will get from most other builders.
This is a boat that will survive just about anything the sea can throw at her, short of a catastrophic grounding. No, the boats are not specified for ice—very hard to do with a yacht—but as long as you don't do something truly stupid, these boats will bring you home from even the most inhospitable parts of the planet, including the extreme high latitudes.
The Look
There are few boats that can compete in a beauty contest with those from the drawing boards of McCurdy and Rhodes, designers of our boat—which, after our 23 years together, has become our bench mark for functional good looks—so I was simply not prepared for how appealing I would find the lines of the Boréal boats.
No, the Boréals, with their hard chines and bare aluminum hulls, don't have the graceful overhangs and sweeping perfect shear of our boat, but they replace that with a rugged look-the-biz vibe that I found both appealing and reassuring.
It is clear to my eye that these are boats drawn by a man who has studied the sea and learned its lessons well. They simply look and feel right.
Wide Stern
Regular readers of this site will know that I'm no fan of the very wide sterns so prevalent today, and at first glance the Boréals seem to exhibit a little of this unfortunate trend. But closer examination shows that Jean-François Delvoye has used considerable flare in the topsides aft so that the actual water plane is quite symmetrical fore and aft and further, as the boat heels, the water plane remains that way. More on that later.
On Deck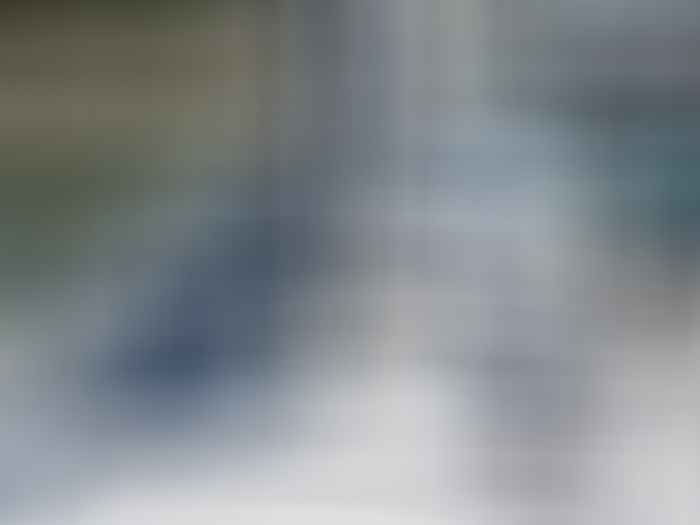 The deck layout has a simple comfortable functionality that reflects the tens of thousands of miles her creators have spent at sea—that indefinable, but easy to recognize, ease of moving around with everything to hand, together with clear places to walk and convenient hand holds at every turn.
Sure, there are things that I might like to see changed, such as:
Increasing the height of the lifelines,
Changing the bow roller assembly to be more like that on our boat to facilitate lying to a mooring safely without removing the anchor,
Adding a foot bar to the middle of the very wide cockpit floor, a width necessitated by the required swing room for the dog house door.
Precious few, really, and relatively easy to do.
The Rig
The rig is good, solid, and simple, just the way Phyllis and I like it.
If it were me, I would have set the boat up with a traditional cutter rig: 100% high cut jib topsail (Yankee) and low cut staysail, which would be used together in all but the strongest winds.
However, I can certainly see the utility of the Boréal approach of a larger low cut genoa and self tacking staysail that are intended to cover the full wind range from light air to a full gale, but not to be set together.
One of the few criticisms I would feel strongly about was that the boat we sailed on had a stackpack type mainsail cover, a 2:1 halyard and no dedicated winch for the main halyard. This setup resulted in more work and struggle to hoist the main than on our boat, even though our mainsail is nearly twice the weight and we have a 1:1 halyard—definitely something I would want changed.
Dog House
The dog house and the way it integrates into the covered cockpit area is brilliantly designed. It would have been easy to ruin a boat, particularly the smaller 44/47, with this feature by allowing its presence to obstruct the sight lines in the cockpit or make the companionway awkward. Not only did Jean-François Delvoye avoid that trap, he actually managed to enhance the whole area with the inclusion of the dog house—very rare and very hard to do.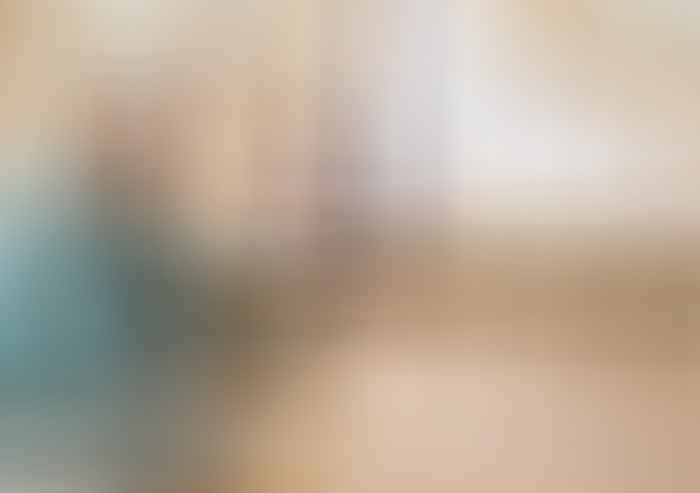 The wheelhouse/chart table area works perfectly with forward sight lines that are so good I would not hesitate to stand watch from there, even in icy waters. There is a blind spot to windward when the boat is heeled—created by the width of the side decks and low profile curved design of the deckhouse that preserves the sight lines from the cockpit (you can't have it both ways)—that will require a regular excursion to the cockpit to take a look around, but that's always a good idea anyway.
Having stood watch in open cockpits for some 40 years I can tell you that the Boréal way is simply a better way: a cockpit that really works when you want to be outside, and a wheelhouse that will make a huge difference to your comfort when you don't.
In addition, I think the wheelhouse will be of special benefit to crews that have substantially different discomfort tolerances by allowing the less tolerant to feel comfortable when the more tolerant pushes into more demanding areas—a real benefit to onboard harmony.
Below
The layout below, while very different from what Phyllis and I are used to, was clearly designed by people who have lived on boats and been to sea, a sad rarity in these days of interiors that are more condo than sea-going.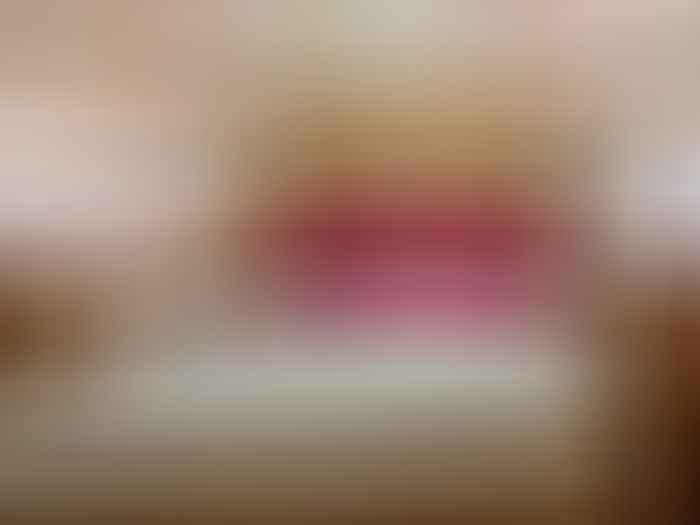 The forward owner's cabin can only be described as palatial, with a queen-sized centre line bunk that is even big enough for a tall couple like Phyllis and I to sleep comfortably head-forward, and therefore avoid the horror of ever disappearing pillows that haunts those who sleep head-aft.
And talking of heads, there is a decent sized one just aft of the main cabin.
Moving aft, the first impression on entering the salon is of light and visibility. The salon table seating is to port and considerably raised so you can look out through the large windows.
A truly wonderful advantage over boats like ours, which are, in comparison, dark caves where you have to stand on a settee to see out of a tiny port.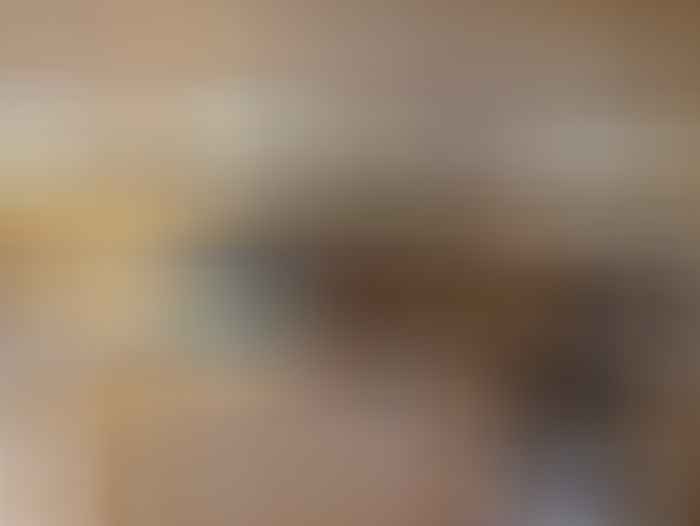 The galley is to starboard and of the in-line variety. We are U-shaped galley fans, pure and simple, so there is no way for us to be enthusiastic about this layout. Having said that, the galley as designed should work well and be perfectly safe since the cook is constrained by the relatively narrow corridor between the galley and dinette.
Moving aft there is a head on the starboard side which is rather small, and on the boat we were on, further constrained by being full of foul weather gear. I would definitely like to see a larger head, but then I'm 6' 2" and not, shall we say, the most graceful guy around. And if said larger head could be accommodated, we would have the boat delivered with a really nice shower and some more storage where the forward head is now.
We would also like to see a separate foul weather gear locker, which I'm sure could be arranged in one of the aft cabins.
And that brings us to the feature we like least of the interior on the boat we inspected: twin aft cabins. To me, a boat this size is simply too small to do this well, but it's a near-obligatory layout on a boat these days, so I certainly understand why Boréal went this way.
One thing we would suggest is ordering the boat with two stacked single berths in both cabins rather than one with that configuration and one double as the standard boat comes. Or even worse still, two double berths, for the ultimate in impractical.
Oh, OK, my prejudices are showing here. To my way of thinking there is just about nothing in a boat interior more useless and more a waste of space than small double berths in cramped aft "cabins"—too big for one person at sea, and too small for two in port.
By going with the stacked singles one cabin would be great for sleeping in at sea, even for two people, and the other cabin could be converted to storage and utility with bins on the upper berth and then easily converted back when you want to sell the boat to some deluded soul that is willing to—or at least thinks they will—go cruising with a cast of thousands.
After that rant, you might come away with the impression that I didn't like the interior. Nothing could be further from the truth. We loved the layout as a whole and could easily see ourselves living in it for long periods of time, both at sea and at anchor.
And anyway, if I'd started this section with the last sentence and no criticism, regular readers would have thought that the Jean-François (yes, there are two) plied me with way too much good French wine!
It's also important to understand that many of the layout decisions in this boat are driven by the need to accommodate the centreboard trunk, so a more conventional layout simply would not work.
Sailing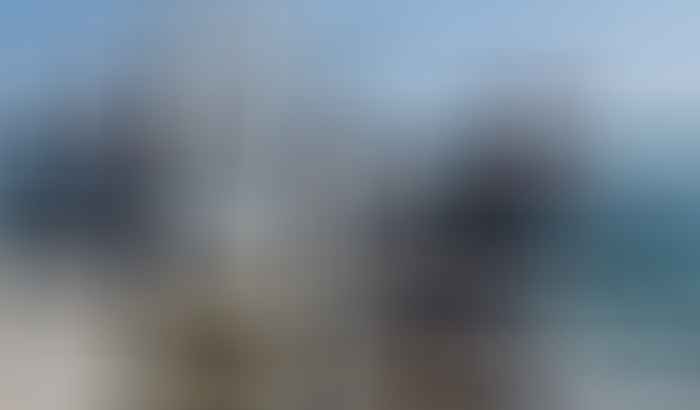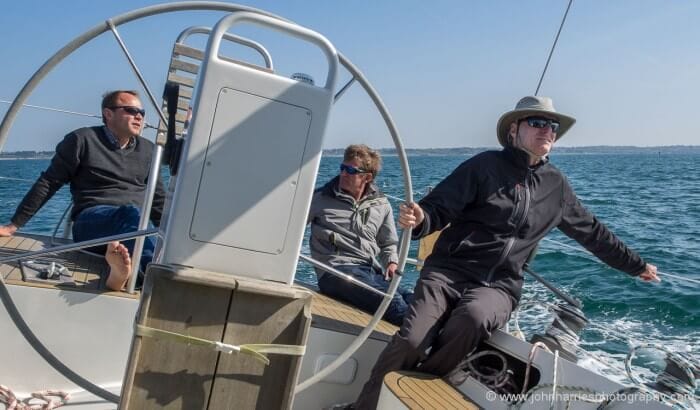 OK, enough of that stuff, let's cut to how the boat sails, which is what really matters.
First, let's set the context. We own a boat that sails brilliantly, particularly offshore. You don't clean house in the Bermuda Race the way M&R designs have consistently done without sailing really well. So with the Boréal we were prepared to make allowances for a boat that had made performance sacrifices to achieve shoal draft and drying out capability.
While it was a light day with no more than 12 knots of wind, I was simply blown away by how well this boat sails. And not just reaching and running, the traditional strength of these French lifting keel boats…the real shock was up wind. With her high efficiency air foil section board down and low centre of gravity conferred by ballast in the keel box, the boat gives little or nothing away to fixed keel cruising boats.
However, she did seem a little squirrelly up wind in the puffs and lulls. No big deal, and I have steered worse, but none the less I was only able to answer with a noncommittal "not bad", when Jean-François Eeman asked me what I thought of her upwind performance.
Turns out that the devious man was setting me up, as became apparent when he casually lowered the leeward leeboard. Suddenly I was steering a boat as directionally stable and as well mannered as any I have known.
He then added insult to injury by telling me to let go of the helm, at which point the boat showed that she could steer herself up wind, undoubtedly for hours, without my help.
That's a neat trick for any boat and confirms that Jean-François Delvoye has got the waterplane just right, so that the helm does not load up, as it does with many boats, when she heels. Add in the leeboards and the design goes from clever to brilliant, without resorting to complicated and vulnerable twin rudders.
Sure, although it has never happened, a leeboard could hit a piece of debris, but they are designed to sheer off flush without damaging the hull. Replacement would be a matter of minutes—nothing like the disaster of a damaged twin rudder.
Summary
So what was our overall impression of the Boréal? Well I will now reveal the kicker: This visit was about far more than simple curiosity. Phyllis and I were seriously thinking of buying a Boréal 47—the 44 with a sugar scoop stern added—as a replacement for our beloved Morgan's Cloud, because the latter is a bit big now that we are sailing seasonally and not living aboard full-time.
Not only were we motivated by the more easily maintained size of the Boréal, we were also intrigued by the opportunities that shallow draft and the ability to dry out would open up to us. And then there is the attraction of that wheelhouse.
In the end, we decided to stick with our McCurdy and Rhodes 56, but that is a lot more about having, since the visit to Boréal, come up with various strategies to make seasonally sailing Morgan's Cloud easier, than any criticism of the Boréal.
I can go further and state pretty categorically that if the Boréal 47 had existed in 2003, we would have bought one instead of doing a three year refit to Morgan's Cloud, as we ended up doing. But now that that refit is done, and considering that she will serve us well for our remaining sailing years, however long that is, we decided to stick with the boat we have…but it was a close run thing.
Customization
Boréal pride themselves on being open to customizing their boats. And I have been open about the things I didn't like. But you know what? Phyllis and I talked at length and decided that if we did buy a boat, aside from a few trivial changes like a shower instead of a forward head, and opting to have stacked singles in each aft cabin, we would order a standard boat.
Why? Because design is holistic and when you tamper with one part of a well thought out design like the Boréal, you risk screwing things up in ways you never dreamed of.
Bottom line, these guys know what they're doing and have now built over a score of boats with each one tweaked to be a little better than the last. So we came to the conclusion we shouldn't mess with that.
And that is, coming from an arrogant opinionated old curmudgeon with a lot of miles under his keel like me, the ultimate accolade.
Price
So what's all this going to cost you? The Boréal 47 is priced at Euro 453,000 without VAT or US$515,ooo. And I would guess that most owners will drop another EURO 30,000 or so on options.
And if we had decided to buy a Boréal, we would have definitely hired Colin to act as owner's representative. No matter how reputable and good intentioned the builder is and how experienced you are, having an experienced person like Colin involved, who is not emotionally invested, will always pay dividends.
Yes, that's a lot of money, but when you look around at the market and then compare the quality and strength of the Boréal to other boats on offer for the same price, the 47 starts to look like a hell of a bargain.
In addition, Boréal have clearly established a brand with this boat, so she should hold her value well.
One More Thing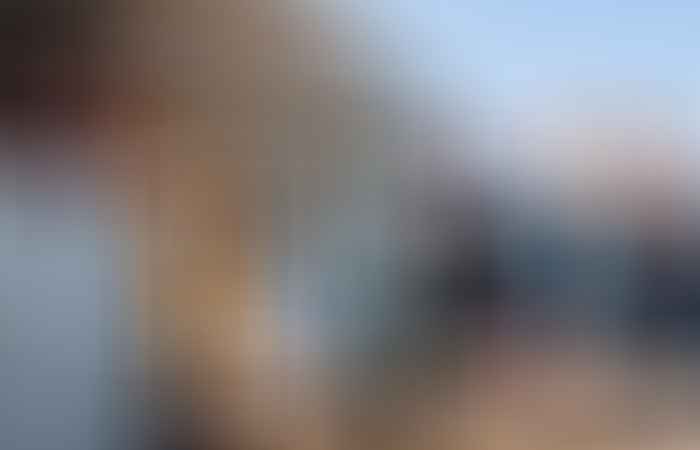 We spent most of two days with the Jean-François and one overall impression we were left with is that they are two truly decent guys who are dedicated to building the very best boats they can, or for that matter, that anyone could.
This is not a company managed by some finance person intent on squeezing every dollar out of each owner. No, these guys genuinely care about every boat and every owner and will, I'm convinced, put your interests and safety ahead of their own interests, financially or otherwise…and that really is the ultimate accolade.