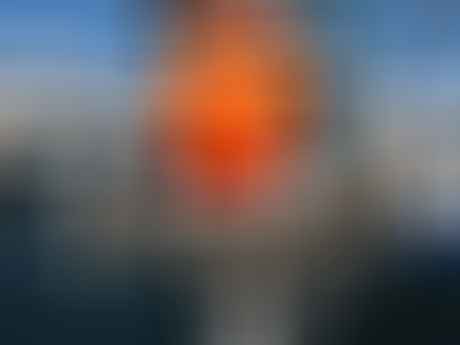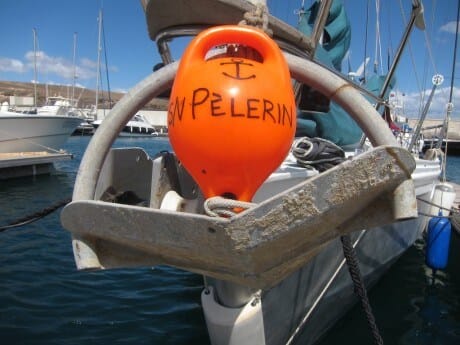 One of the strangest exchanges I have ever had occurred in my days as a sailing instructor. My manager sidled up to me one day and asked, "Do you demonstrate all of the manoeuvres to your students in advance, before asking them to do it?". Thinking this might be some kind of trick question, I thought for a moment, before replying that of course I did—how else would they know what to do? He then floored me by loudly proclaiming that "I never do—what if you get it wrong?". I could have told him that surely that was the whole point of it—it would show that we can all make mistakes. That it's how you recognise your error, take the appropriate action to stop it getting really messy, draw breath, and then go round again and do it right that matters. Mistakes are what we learn from, and that in itself was a valuable lesson for the students. But somehow I recognised that I'd be wasting my breath.
Who Never Makes A Mistake?
In my view, we're none of us supermen, but if we work hard at it we can become capable sailors. Throw in commitment to life long learning and a large dash of humility and we can aspire to competence. To me, there are few other pastimes that require such a wide set of skills as becoming skipper of a yacht and going offshore cruising. And many of those skills are hard won, often the result of bitter experience—it's a school of hard knocks.
As I've grown older I recognise more and more that 'risk plays no part in adventure—planning does', as the old British military maxim goes, so Lou and I plan and practice as much as possible, to ensure that when the time comes we know (hopefully?) what to do. And in the interest of candour, I still get things wrong!
And How…
Like last week. After a long, enforced lay-up, we had finally got Pèlerin back in the water and it was time to take her out for a gentle shakedown. All went well, and we decided to anchor for the night off a quiet beach where we had regularly seen other yachts at anchor. As this was the first time we'd anchored since our arrival in the Canary Islands we had our standard set-up of a 33kg Rocna with plenty of chain ready to go, picked a spot over sand, dropped the hook, set it, and when all seemed well, settled down for a peaceful night, gently riding to the ever present swell.
Next morning we decided to head across to another of the islands, and that's when my complacency became apparent. As we motored up to retrieve the anchor, it came up solid—the anchor was snagged 8m down. No trip line either, so it was time to dig out the new wet suit, weight belt, snorkel and mask and get down there to sort it out.
Off I went, complete with trip line and buoy, found the anchor (under a boulder) and dived down—to get within a metre of it before excessive buoyancy sent me back up to the surface. The new wetsuit (bought, but never tried) was thicker and more buoyant than the old, so it was back to Pèlerin for more weight. Start again, and this time all went well. Ten minutes later we were on our way, with no scars to show for it.
It Happens
But it could have been far more serious, if we'd had to move due to a major wind shift, or if the anchor had been deeper. And it was entirely avoidable—I should have checked the bottom on the chart, instead of just relying on having seen others out there before, which would have told me that the bottom was sand and stone. I should have changed the anchor to our big fisherman whilst we were in the boatyard—I had enough time, and knew that many serious cruisers reckon that the fisherman is THE anchor in the Canaries, with its predominantly rocky and foul bottom. I could have simply set up a trip line (but I hate them), and so resisted using one…But no harm was done, thankfully, and I was very lucky that such a timely wake-up call had no serious consequences.
Ultimately, we can all make mistakes, perhaps due to fatigue or debilitating seasickness, or even simple complacency in seemingly ideal locations or conditions. The former is blameless in one sense, the latter less so—but it's the truth that we need to ward off each with equal vigour, as both can be punished equally harshly. And there is no dropping your guard when in charge of your craft—if you want an easier life, maybe take up bowling, or golf, anything! So I'm currently busy reviewing our practices for all eventualities yet again, starting in the foothills of planning and aiming for the summit of error free cruising, in the sure knowledge that in such a complex life, we may never get there—but we can, and we must, try, try and try again.
Any new ideas to ward off complacency gratefully received…Please leave a comment.