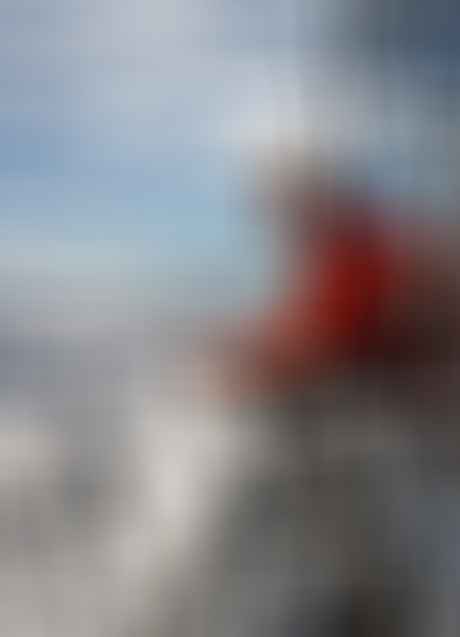 While updating our first aid skills we have been lucky enough to spend time with two doctors who both sail and, in addition, have a lot of emergency room trauma experience. They confirmed one of the items Blair, our wilderness first aid instructor, taught us, which is that there are at least three things you really don't want to do to yourself in a remote location:
Break your femur because it is likely you will bleed to death.
Get a bad head injury because it is likely that your brain will swell and you will die.
Have a cardiac arrest because, contrary to what the TV and movies would have you believe, CPR with or without the presence of a defibrillator, very rarely works.
And here's the really disturbing thing. Even if you have the best orthopaedic, or brain or heart surgeon in the world aboard, it will make very little difference to whether or not you survive the above injuries because without a fully equipped hospital there is not a lot that even the best professionals can do for you, never mind an amateur with a bit of first aid training.
Comes as kind of a jolt doesn't it? Particularly since we have all been conditioned to think that if we just have a lot of expensive drugs, a great first aid kit and some really good first aid training we will be safe.
So I'm thinking that the most important piece of medical gear on Morgan's Cloud is the boom preventer—way more important than the $450 worth of prescription drugs I just picked up from the pharmacy.
By the same lights, our most important medical training is to always rig said preventer when the wind is aft of the beam and to always be looking out for, avoiding and maintaining things that could break and injure us.
In other words, good seamanship trumps first aid training and equipment every time. Of course good seamanship won't help you not have a fatal heart attack, but two out of three ain't bad.
Understand that I'm not advocating not having a good first aid kit and appropriate training, just that those things are not the primary way you will keep you and yours safe when offshore.
Further Reading