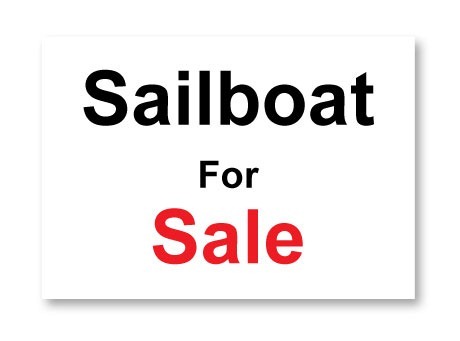 Offshore sailboat voyaging is a lifestyle that endlessly challenges, exhilarates, stretches, intimidates, and fulfills us. Which is why John and I are committed to encouraging others to take up and remain in this lifestyle.
Through this website we have been privileged to encounter, either personally or via email, many aspiring cruisers. A large number are approaching their new lifestyle sensibly and cautiously, by going offshore with other experienced sailors or by slowly ratcheting up the sailing they do on their own boat.
However, we are also encountering a number of people who assume that they should be able to just buy a sailboat, put on the right electronics, and go offshore; sort of like buying a car, installing a GPS, and driving across the country.
A Sad Story
For example, we met a young couple who bought a sailboat, spent several years fixing it up, putting on all the gear, and reading all the sailing mags and sites. They then started down the waterway, without ever having gone offshore at all. So the first time they did go offshore alone on their own boat, they got overwhelmed, seasick, and scared. Sadly, this tricked out sailboat (and dream) is now up for sale and they're buying a motorboat.
I wouldn't be writing about this story if they had gone offshore with someone else first. They either would have overcome that initial "Oh, no, what have we got ourselves into?" stage and continued sailing or they would have realized, before they spent a ton of money and several years of their lives fixing up a sailboat, that they wanted to stay inshore on a motorboat—nothing wrong with that.
So What's An Apprenticeship?
John started sailing as a child but, before he ever went offshore in his own boat as skipper, he had logged 10,000 miles as crew on other experienced offshore sailors' boats. So that first time he went out as skipper on his own boat, when he got that "Oh, no, what am I doing out here?" feeling on the first night of the offshore passage, he knew it was going to get better. Because of his miles out there, and from watching and learning from those experienced sailors, he knew the difference between discomfort and danger, and then, when it really did get gnarly, he knew what to do.
It's Way More Fun
We're not saying that you have to log 10,000 miles with others before you go offshore voyaging in your own boat; in fact, a week with, for example, the Neals on Mahina Tiare is probably enough for you to get a feeling for what is involved in sailing offshore. But what we are saying is that taking the time to develop a sound basis from which to begin will not only make the whole experience that much safer, it will make it that much more enjoyable. And the chances are that much better that you'll stick with this rewarding and challenging lifestyle.
What do you think? Did you sail with others before taking your own boat offshore? Or did you jump in at the deep end? Please leave a comment.