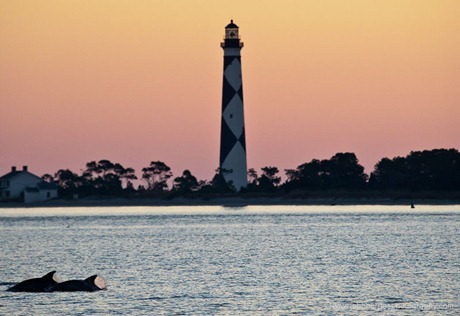 Don't miss the slide show at the end of this post
Over the years we have been privileged to visit some truly wonderful anchorages in remote places like Greenland, Svalbard and Labrador. But you don't have to travel to the high latitudes to discover a real gem.
On the way south this fall we spent five glorious days at Cape Lookout Harbor. Despite the anchorage's location just 10 miles from the bustling harbour of Beaufort, North Carolina and even though the annual fall migration of boats down the Intracoastal Waterway and offshore was still in full swing, we rarely had more than half a dozen boats sharing this anchorage that can easily accommodate a hundred.
Here is a Photo Short celebrating our stay at Cape Lookout Harbor:
This SlideShowPro photo gallery requires the Flash Player plugin and a web browser with JavaScript enabled.
Slideshow requires a reasonably up to date copy of the Adobe Flash plug-in or iPhone/iPad or Android and that java script be enabled.