Tucked into the heart of North America, five hundred miles from the sea, lies one of the world's great adventure cruising grounds. A quarter-million square kilometres of water, and seventeen thousand kilometres of coastline, call out to sailors seeking a season or two off the beaten path.
Superior, Huron, Michigan, Erie, and Ontario are, by salinity, freshwater lakes. By character, though, they are inland seas, stretching beyond a vanishing horizon and offering sailing challenges (and rewards) that are unique in the world.
Planning

The majority of yachts to be found on the Great Lakes have their home base somewhere on the system, and may never leave it. The lakes are, however, fully accessible to ocean-going yachts, via the locks and canals of the Saint Lawrence Seaway. Should your draught be less than five feet, and your mast foldable or easily un-steppable, the smaller historic canals of New York and Ontario become available as well.
Charted distances, on these lakes, can be deceiving when you sit down to plan your cruise. While the distance-over-the-ground from Anticosti Island at the mouth of the St. Lawrence to Duluth at the far tip of Superior is a mere 1,600 miles, few (if any) yachts make the trip up and back in a single season. This region is best explored slowly, a day at a time, leaving ample room in the schedule for weather and unexpected changes.
The sailing season starts in early April for hardy folks, or in late May for those without AAC-quality foul weather gear. The lower lakes remain sparsely utilized until July, when an explosion of small pleasure craft swarm out from the bustling cities of the southern lakes. By August, transient slips and good anchoring spots in the bigger cities are hard to come by, and the horizon is dotted with hundreds of sails.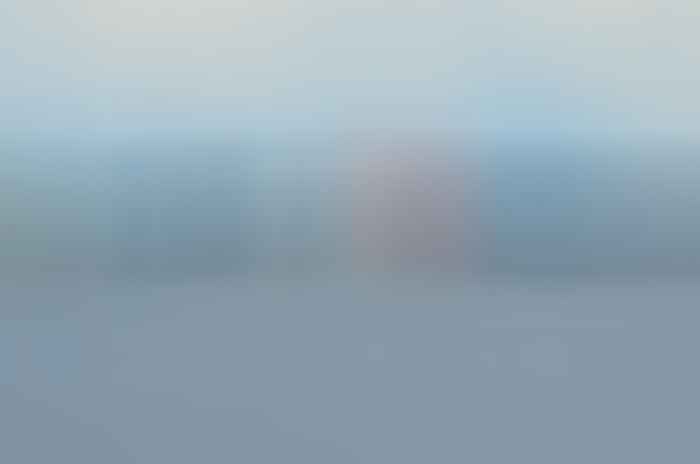 Farther up the system, on Huron and Superior, even the "busy" season is hardly worthy of the name. You'll see other boats, from time to time, but under circumstances quite the opposite of Lake Ontario's annual three-month COLREGS test.
August and September, with few insects and generally favourable weather, are the favoured season for exploring Superior and Huron. Haul-out season starts in early October, and any boats still in the water by the beginning of November are likely to spark considerable local gossip about the competence and mental integrity of the skipper.
With the boat safely on the hard somewhere on the upper Great Lakes, winter provides a welcome opportunity for sailors to take a break from the water-borne life until the spring thaw comes and it's time to start the journey back to the sea.
Weather
The Lakes are difficult to model accurately in weather simulations. While the same raw GFS and ECMWF data that ocean skippers are used to using is just as valid on average over large areas in the Great Lakes, small-scale variations are often much larger. It is, therefore, important to review local forecasts as well.
In general, I like to check both the raw model data and at least two independently interpreted forecasts from it, both the night before and the morning of a trip out on the lakes. If both model runs and both forecasts are consistent, that's a good sign. Frequently, the model data for the specific grid cell in question will change considerably, and different forecast sources will disagree. That's usually a sign of a chaotic effect at a scale too small for the global models to capture, but large enough to affect the conditions we'll experience once we get out there. In such cases, we may change our planned destination for the day, or even stay put.
With such complicated water-land-weather couplings, the conditions can change quickly, so we keep tabs on the Environment Canada marine forecast on the VHF WX bands every hour or so. On a couple of occasions, a sudden change in that forecast has alerted us to head for a harbour a few miles away while facing only 1-2 foot chop, and we've arrived just in time for the whitecaps to start breaking as the club racers take in their second reef.
A cruising sailor on the Great Lakes should be prepared for any temperature and any amount of precipitation. It's quite common to have one's morning beverage while wearing a double layer of polar fleece, then swim and sunbathe nude at lunch, before tossing on insulated foul-weather gear for an afternoon rainstorm, followed three hours later by a T-shirt and shorts for sundowners.
Water Levels
Great Lakes cruising presents a welcome break from worrying about tides and tidal currents. That worry is, instead, replaced by worrying about water levels. The offset between chart datum and true water level varies dramatically from year to year; while all the lakes are affected, Huron is particularly notorious for having bad low-water years. It's critical to check both the current and forecasted water levels, and to be sure that you know the correct offset relative to the datum of the charts you're using.
Tactics
As expansive as the Great Lakes are, they're tiny in comparison to the ocean. Open-water tactics are, therefore, often ineffective or dangerous. Large enough to breed serious storms, and small enough to ensure a rocky lee shore is always at hand, the lakes have claimed at least six thousand shipwrecks since written record-keeping began in earnest in the 17th century. Superior, in particular, is fond of snapping 700-foot freighters in half; the infamous Edmund Fitzgerald was just one of 240 ships lost within a day's sail of Whitefish Bay.
A yacht on the open ocean might go five hundred miles out of its way to avoid a storm system that was clearly identified five days in advance. The same yacht on Superior might have only a day's notice of an impending gale, and changing course by five miles would put it high and dry in a bear-infested forest.
Similarly, the series drogue—every AAC skipper's favourite way of riding out a blow in blue water—might suddenly become firmly snagged to the bottom, with catastrophic consequences, if deployed in a Lake Erie gale. Should the drogue remain free, a shift of just a few degrees in the wind angle could drive the mostly-unsteerable boat ashore.
Only one Great Lakes storm tactic has survived the test of time: Always have a massive top-quality anchor ready on the bow, and a safe course to a sheltered anchorage plotted and ready to lay in. The moment the weather forecast turns unfavourable, make a beeline for that anchorage and drop the hook. Most yachts on the Lakes spend most of their time within sight of shore; passages out in the open are reserved only for the very best weather windows.
Before & After
A season on the Great Lakes segues nicely with several other popular cruising plans. The Great Loop route, popular with American and Canadian motor yachts,  combines a Great Lakes cruise with the Mississippi, Tenn-Tom, Intracoastal, Erie, Rideau, and Trent-Severn waterways and canals. While fascinating for some, this route is rather busy and developed; in addition, while most cruising sailboats will find sufficient water below the keel, air draught limits on some of the canals will usually call for unstepping the mast.
High-latitude sailors may bookend a Great Lakes season via the St. Lawrence with a period on the Newfoundland & Labrador coast and another one in Nova Scotia & New England; in this case, the boat can generally be kept in full sailing trim the entire time.
Bottom line, don't sell the Great Lakes short as a cruising destination just because the water is fresh.
Comments
Have you cruised the Great Lakes? Please share your experiences in a comment.