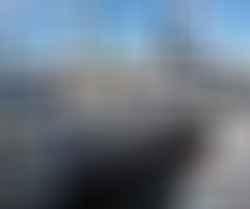 For over 10 years the Boréal 44/47 has been in a class of her own when we think about buying a new aluminum centreboard expedition boat, or any offshore cruising boat, for that matter. But now there is a new challenger in the neighbourhood: the Garcia Exploration 45. In this, the first of four articles, John compares the rigs of these two boats. And even if you are not interested in either boat, you will get some good ideas of what to look for in a boat to go to out-of-the-way hazardous places, particularly the high latitudes—or even just offshore.
Sailboats are about…well sailing, so a good deck and cockpit layout is vital, and often neglected. How do these two boats stack up? John takes a look, and also shares what to look for on any offshore boat.
Looking at hull form and build quality is less fun than delving into cockpits and interior spaces. But the former are a lot more important, since these are boats, not condos, and a good hull form and build are vital when we actually go voyaging.

Inside steering stations are wonderful, but the details matter, to the point that getting them wrong can result in disaster. John compares the two very different approaches of the Garcia and the Boréal and shares tips that will be useful even if you are not considering buying either of these boats, or even if you are contemplating a motorboat.
It's no secret that John puts interior arrangement behind most other selection criteria when evaluating boats, but it's also true that he and Phyllis lived aboard for some 20 years, so he applies that experience to comparing the two boats, and in the process shares a bunch of tips that will help in any boat selection. He then winds up with a comparison of price, size, and value for money between the two boats.