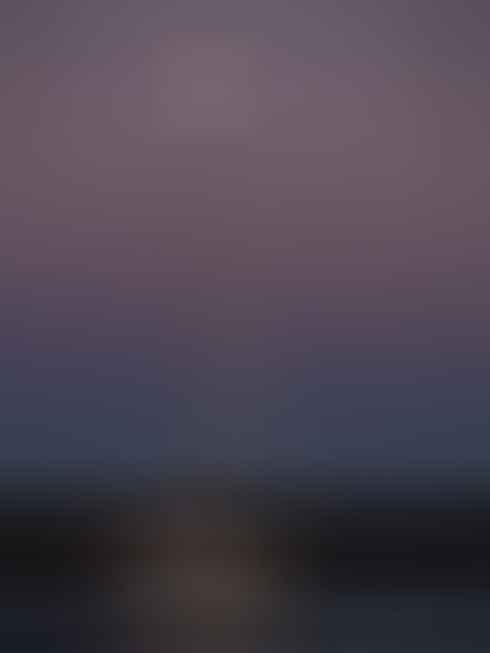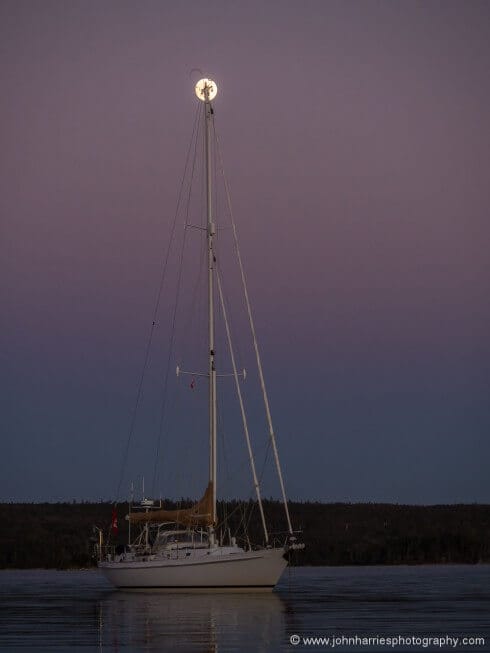 Over the years I have belonged to several "prestigious" yacht clubs and I still belong to a couple. Nothing particularly meritorious in this. When you grow up around an old and established yacht club junior sailing program and then race a bunch, both inshore and offshore, these memberships come your way as long as you have put in the required miles and have the required experience.
And, although I'm not really much of a joiner, and, as the years go by, tend to prefer small gatherings around meals more than the larger cocktail parties that clubs seem to thrive on, I do still value my membership in the two clubs remaining.
But, having said that, there is an aspect of these clubs that is really starting to annoy me. And, as regular readers know, I'm not one to suffer in silence, so here goes. The subject of today's rant is burgee etiquette.
You see, both clubs would prefer members to fly the burgee at the top of the mast on one of those totally impractical devices that are generally referred to as "pig sticks". And the senior (in age) of the two clubs is…well…just plain rabid about this.
To the point that one of the first interactions a friend of mine had with another member after joining was being read off publicly on VHF radio for having the nerve to fly the revered bunting at the port spreader, as has become common practice among less snooty clubs.
Luckily, said friend is a far nicer person than I am, and so quietly complied rather than telling the officious jerk to shove his pig stick you know where, as I would have.
I mean really, in this age of paraphernalia covered mastheads, flying the burgee at the top of the mast on a stick that must be run up on a halyard is about as practical as mandating that every member should, upon election, re-rig his or her boat with a gaff.
On our own boat the mast is crowded with:
an obscenely expensive wind sensor;
a Hawk wind indicator;
a horrendously expensive LED array tri/anchor light;
a VHF antenna;
and last, but probably most important, a lightning rod.
Pray tell, how the hell am I supposed to fly a burgee in amongst all of that stuff, much of which is not only expensive but fragile and just waiting to get broken by an errant pig stick. And even if I could, I value my sleep too much to haul something up there that is inevitably going to tap against the mast all night.
Yes, I know, there are ways to get around all this. In fact, in a moment of uncharacteristic conformism I even spent a silly amount of money building a sort of sheppard's crook device to get the burgee away from the other stuff—you can see it in the opening photo.
But this spring, when I was putting the mast back together, I looked at said device that takes a 15 minute epic struggle in a bosun's chair to take off prior to unstepping and the same to reinstall after stepping (it will get in the way of the crane) and rebelled.
Screw it, if I can't fly the burgee at the port spreader, like any sane sailor of the 21st century, then I won't fly it at all.
Now all of that may seem like much ado about nothing from a curmudgeonly old bastard, but actually, I think there's a larger point here: Both clubs are constantly bemoaning the difficulty of attracting younger members. There might be a clue to the root of that problem in the flag thing.
The next time you see a cruising boat with people under 40 on it, take a look at the port spreader. In many (maybe most) cases you will see not just one but several club burgees there and maybe a couple of state or province flags as well. Kind of like social media. Flag-Facebook if you like.
And really, isn't that what yacht clubs are really about? A way to meet and spend time with nice people that share our interests?
Wait, let's think a little more. Is this burgee thing the only place where our clubs project an out of touch from the last century vibe?
Want young members? Might be time to think about a lot of stuff: Do we really need to wear pink pants, blazers and club ties? Time to look at the dress code too, I would suggest.
And as for those captain's hats that the flag officers of some clubs are wont to sport…wait John, don't go there—one thing at a time.
Let's at least make a start at becoming more approachable and relevant by getting rid of the burgee at the top of the mast rule and just be grateful and welcoming when qualified—both clubs have qualification criteria that I would not dream of diluting—sailors want to join us and show our flag, no matter where they fly it.
By the way, the Commodore of the junior (in age) of the two clubs I'm still a member of said pretty much the same thing as the last paragraph in a recent letter to the membership—good on him, I say.